Entertainment
YouTuber Boogie2988 Married Status, Girlfriend, What's His Real Name?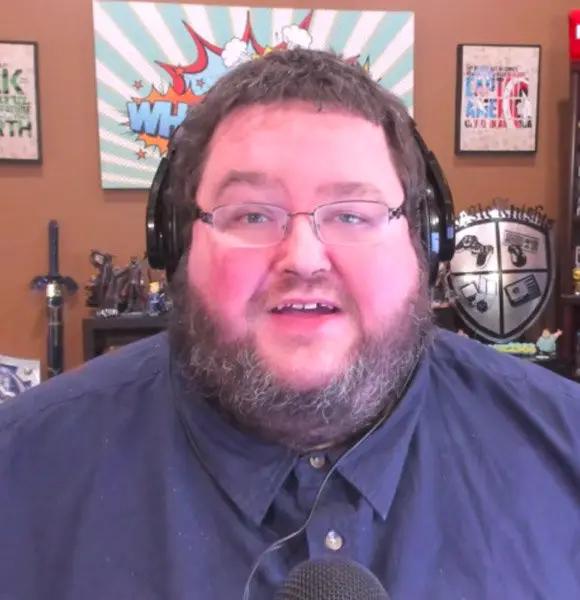 The YouTuber who is known as Boogie2988, or simply Boogie, is one of the most popular YouTube content creators out there. He delivers humorous character sketches, gaming videos, gaming news, personal vlogs, and videos with some heavy topics. He is also famous for a persona called Francis, who is the embodiment of the stereotypes revolving around gamers.
Is Boogie2988 Married?
Boogie was indeed married. He was married to his then-girlfriend Desiree Williams from 2013 to February of 2018. The two first met after his mother passed away in 2009.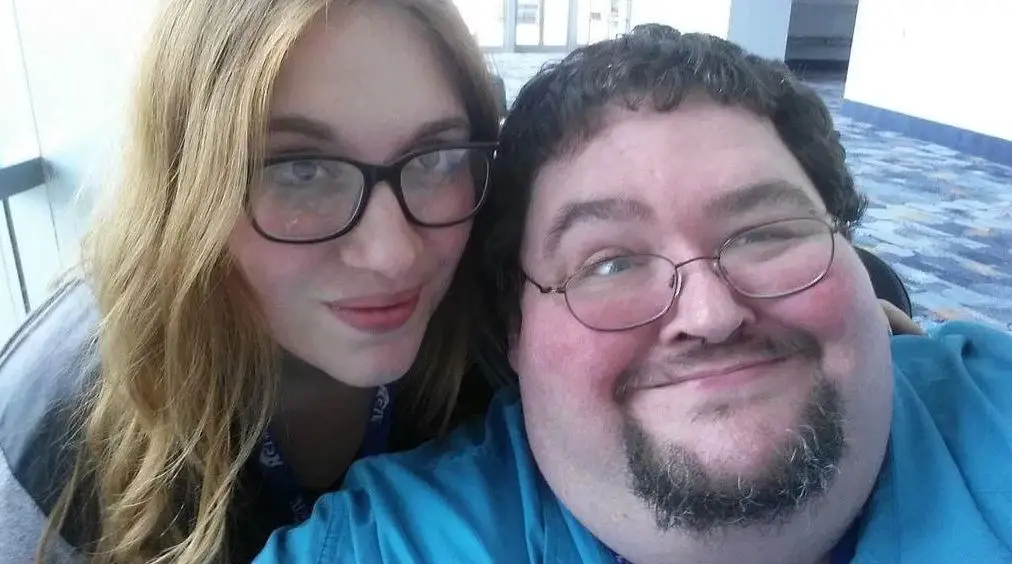 Boogie2988 with his ex-wife Desire Williams (Photo: celebspouse.com)
Desiree always took care of Boogie and loved him for who he as. She even left her job to be able to take care of then overweight Steven.
But after Steven got his surgery and lost weight, Boogie announced via Twitter that the pair were getting a divorce in 2017. Later the social media star posted a video on YouTube explaining that their marriage did not work which led to their amicably split.
After his divorce with Desiree, the YouTuber seems to be single.
Boogie2988's Real Name, Family
Boogie, whose real name is Steven Jay Williams, was born in St. Paul, Virginia. His parents Carl Williams, a coal miner, and Wanda Williams, a teacher, had two more children, Steven's elder brother Bryan Williams and sister Karla Williams.
Explore:- Who Is Morgan Adams' Boyfriend? Dating Life, Brother, Net Worth
Sadly, Steven's childhood was filled with misery and agony. His mother was abusive to him and his siblings while his father was an alcoholic and always absent.
The struggles the YouTuber faced when he was young were heartbreaking. And to cope with the trauma, he indulged himself in food, often binge eating. His eating habits made him overweight, which caused a lot of health issues when Steven grew up.
Due to his unstable childhood, Steven suffered from depression. At the same time, being an overweight guy, his confidence and self-esteem were very low. His problems always held him back in life. So much so that he was rejected from over 200 jobs due to his morbid obesity, when he weighed nearly 550 pounds.
Weight Loss & Recovery From Trauma
YouTube became his escape from the challenges he faced. After being famous on the social media platform, he fought all his demons, including his weight.
In the process of losing weight, he underwent gastric bypass surgery in August of 2016. Due to the operation and a change in diet, he lost more than 150 pounds. He mentioned in his video on YouTube titled WEIGHT LOSS UPDATE… that his targeted weight was 250 pounds.
You Might Be Interested In:- How Much Is Simply Nailogical Net Worth? Her Real Job, Married Status
At the same time, he also got his broken teeth fixed, which he described on his video of April 2019. He mentioned how just fixing his teeth created such a huge compact on his mental health and how he perceived people as they walked past him.
Interesting Facts
Boogie2988 was born on 24 July 1974

Talking about his net worth, he is estimated to earn a total of $7.8K-$125.5K per year