Entertainment
Boosie Badazz: Cancer Survivor Now Enjoys Time With Wife & Kids
Boosie Badazz: Cancer Survivor Now Enjoys Time With Wife & Kids Boosie Badazz beat all the odds, beat cancer, and is enjoying a successful career in music, and everyday family life with his kids and children Badazz fathers 8 children, born to four different mothers, Walnita, Tracey, Trivia, and Gerlisa, who he addresses as "baby mamas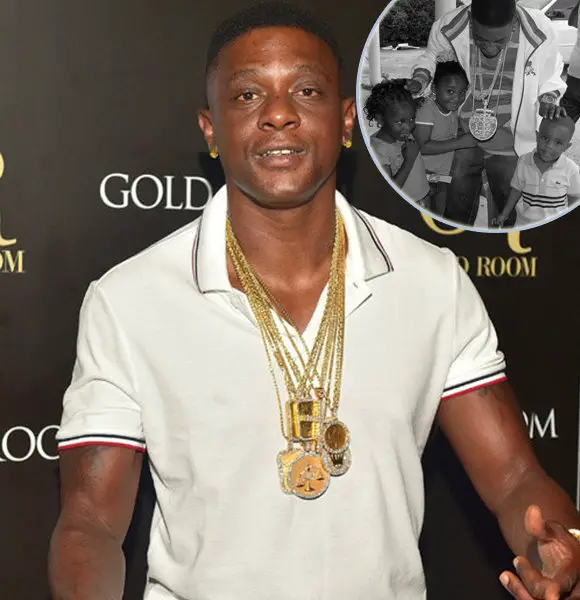 After having served in jail for six years, and getting diagnosed with cancer, there is pretty nothing much that can go wrong in one's life.
Boosie Badazz beat all the odds; beat cancer, and is enjoying a successful career in music with everyday family including kids and children.
Conviction, Cheating Brother, Cancer
Boosie Badazz, the album For My Thugz hitmaker, had a promising career ahead of him as a rapper when in 2009 he was arrested for possession of marijuana and guns.
Consequently, he pleaded guilty to the charges of drugs laundering and served his time in jail from 2009 to 2014.
Explore:- 'The Mighty Ducks' Actor Shaun Weiss Arrested; What Made Him Shoplift?
But, his stay in jail transformed his career, as he composed numerous compositions behind bars. In January 2014, while still in prison, he was quoted saying:
I have about 500 songs at the moment. I feel that I'm making the best music I've ever made. The more I go through in life the better my music gets and it's been crazy the last three years. I keep my music heartfelt and stick to making real music. I wouldn't even say it's hip-hop music. My music is 'reality rap'. Hip-hop music can make you dance and bob your head, but it can't make you cry or touch your heart like reality rap.
He was released early on 5 March 2014, and immediately after his release, he changed his stage name from Lil Boosie to Boosie Badazz. Unfortunately, immediately after his release, Boosie was involved in another controversy. He claimed his bank account was hacked and about half a million dollars was stolen from him.
The police tracked down the perpetrator, who was none other than Boosie's brother, Taquari Hatch. The case was resolved without charges being pressed. Just when everything was getting normal, Boosie announced on one his 2015 Instagram posts that he had been diagnosed with kidney cancer.
After a year-long battle with cancer, numerous chemotherapy, a nephrectomy, and many medications, Boosie revealed that he was free from disease.
Since then, the record label Bad Azz Music Syndicate founder has been busy touring to different places. In 2016, he also co-created the album, Penitentiary Chances with rapper C-Murder.
Previously, he was also accused of a backdated 2002 murder; he would later be cleared of the charge in 2011.
Back To Family life
After his recovery, despite being on tour for most of the times, he tried his best to be close to his family as much as time permits. In March 2018, Boosie posted his youngest daughter's photo about the time when they had gone shopping in Versace store.
Similarly, he has regularly snapped spending his time with his five daughters and three sons.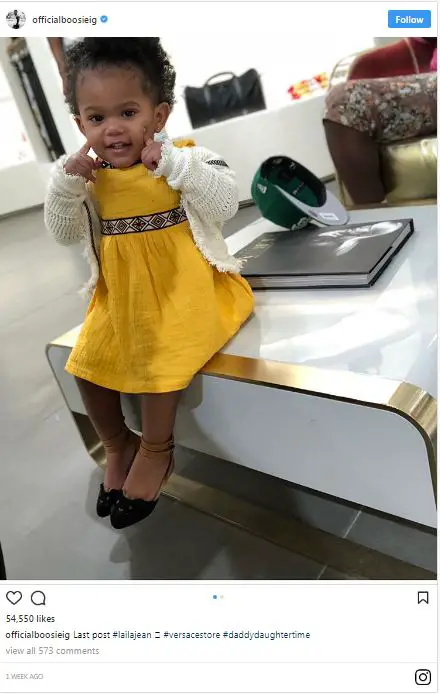 Boosie posts picture of his youngest daughter Laila Jean (Photo: Boosie Badazz's Instagram)
Also in March 2018, he posted an image of his grandparents on their 70th anniversary and teased his grandfather for having a bit of grey hair.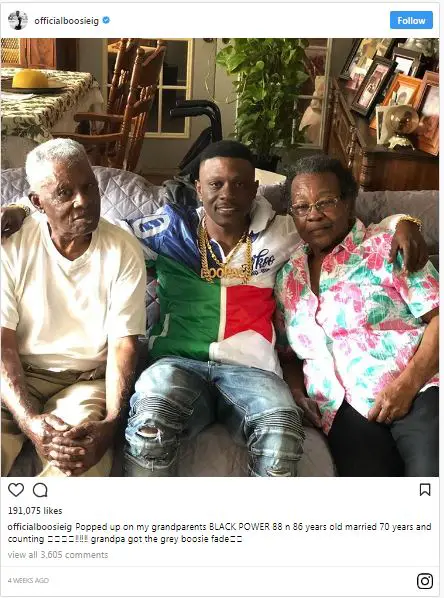 American rapper Boosie teases his grandparents (Photo: Boosie Badazz's Instagram)
Badazz fathers eight children, born to four different mothers, Walnita, Tracey, Trivia, and Gerlisa, who he addresses as "baby mamas."
Arrested Again
It seems Boosie, born Torrence Hatch Jr; bad times are coming back.
The rapper was arrested in Georgia on weapons and drug-related charges on 8th April 2019. Police stopped his ride for inquiry after his white Dodge Challenger was swerving lanes and nearly caused accident with another driver.
While inspecting, the cop found a loaded firearm, marijuana, and a large sum of cash in the vehicle. After booking the troubled rapper, police put his behind bars at Cowety County Jail.
Actor In Legal Trouble:- Pooch Hall Arrested For DUI & Abuse; Drives Into Years Of Jail Sentence
Along with Boosie, his bodyguard, Antonio Allen was also arrested. Present with the rapper in the vehicle, he was booked as 11 grams and a loaded 9mm handgun under his seat.
On 9th April 2019, the rapper was released when a bond of $3500 was posted on his behalf. It was not clear if his bodyguard was also unguarded. Boosie's next court date was revealed to be in Christmas Day 2019.
Baby Mama Writes Book, Boosie Loves Forgiveness
His reported wife, Walnita Decuir, in 2014 published a book, When Music Stops, loosely based on her life.
She wrote in the book about how the character Sherell Devore, who starts dating a rapper since the age of 14, gets heartbroken when she finds her beau cheats on her.
Similarly, in the same year, Boosie's four baby mamas teamed up to start a reality show chartering their life and about their unusual friendship Later in 2017, Boosie said in an interview with DJ Vlad that he loved women, who forgive their man even after cheating. 
BOOPAC And Friends Tour
In 2018, Torrence Hatch, a.k.a Boosie Badazz was busy performing his BOOPAC AND FRIENDS TOUR, promoting the new album of his latest album, Boopac, released in 2017.
Boosie has given numerous hits such as Mind of a Maniac in his chequered career. He has reportedly collected a net worth of $4 million till date. 
Despite having numerous setbacks in his life, Bossie is still going strong. His past life has only made him stronger, his jail time has made him a better musician and a better person overall. 
He has exorcized all his demons and now has a brilliant career ahead of him.