Entertainment
'The Mighty Ducks' Actor Shaun Weiss Arrested; What Made Him Shoplift?
One of the most lovable child actors of the early 90s, Shaun Weiss couldn't transform his career as the successful actor has now turned to petty crimes, as it seems.
The American actor, who got his breakthrough in Hollywood playing Greg Goldberg in the 1992 movie The Mighty Ducks, was less than successful when he started doing more matured roles.
Even though his acting in Freaks and Geeks was well-appreciated, it wasn't enough for the actor to overshadow his childhood image.
Turning to drugs for mental relief, Shaun got entangled with the law and has been arrested multiple times during the recent years.
Problems With Law; Arrested For Possession Of Drugs, Assault
Most recently in November 2018, the former child actor was arrested for shoplifting $200 worth of products from a local Rite Aid in Los Angeles. The incident comes a few months after Shaun admitted himself to a treatment center to resolve his substance abuse issues.
Another Celeb Who Also Got Arrested:- Pooch Hall Arrested For DUI & Abuse; Drives Into Years Of Jail Sentence
Shaun now faces a petty theft charge along with a probation violation.
Previously, he was also arrested for public intoxication and possession of suspected methamphetamine in August 2018 and served 90 days in prison, following which he voluntarily entered a rehab facility.
These two years have not been well for the actor as he has been facing issues with the law on multiple occasions. He has also suffered a massive weight loss in the last couple of years, which has made him unrecognizable from his younger self.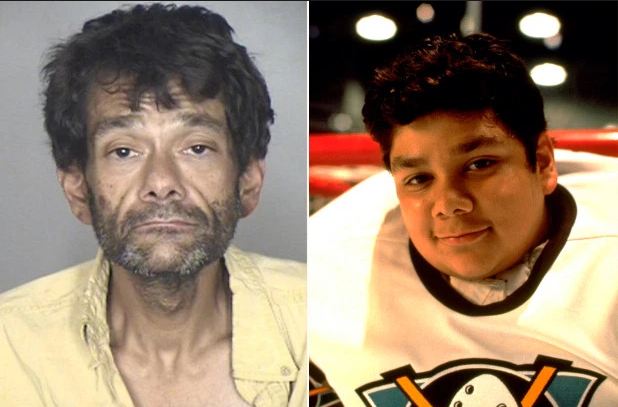 Shaun Weiss: Now And Then (Photo: PageSix.com)
Back in July 2017, he was caught shoplifting $151 worth of stuff from an electronics store and was sent to 150 days in prison for his crime. However, The Heavyweights star served only two weeks of his sentence and was released on probation.
His manager had mentioned earlier that Shaun wanted his life to get back on track after the release.
"He hopes to stay sober when he gets out. While he's in jail he hopes to write a script based on his recent experience."
Unfortunately, Shaun couldn't keep up with his words and was arrested again.
More Arrest Story:- Chris Heisser's Girlfriend Heather Locklear Arrested – What Actually Happened?​​​​​​​
Similarly, back in 2013, an ex-girlfriend of the actor had filed a restraining order against Shaun for physical assault and threatening to murder. The case was dismissed after his former lover failed to attend the court proceedings.
It seems like, Shaun has not been able to handle a normal life after being the highlight of the 90s and thus chose the way of drugs and crime to remain in the spotlight.
More About Shaun Weiss: Family, Wife, Age, Net Worth, Movies, And TV Shows
Born in Montvale, New Jersey, Shaun grew up among his family which consisted of his parents and five siblings. He commenced his acting career playing Elvis on the cult classic show, Pee-Wee's Playhouse.
He later rose to fame with the role of Greg Goldberg in the three movies of The Mighty Ducks franchise. Apart from The Mighty Ducks, Shaun has also appeared in several other movies and TV shows including Charles In Charge, Webster, Pumpkin, Undressed, Family Law, and more; however, none of them could prosper his career.
You May Also Like:- Nick Jonas & Priyanka Chopra Unite Culture In Stunning Interracial Wedding
Shaun, now aged 40, also got married to a woman named Shannon Weiss, however, not many details about his wife are revealed to the media.
After his father's death, Shaun grew distant of his friends and family. He started taking drugs and soon became addicted to it which destroyed both his reputation and net worth. Currently, he possesses a little net worth of $1000, which is way less than the salary of an average American.