News
Pooch Hall Arrested For DUI & Abuse; Drives Into Years Of Jail Sentence
Ray Donovon actor Marion "Pooch" Hall might be heading to jail!
The Los Angeles County District Attorney's Office on Wednesday announced that they had charged Pooch, age 44, with driving under the influence and child abuse.
The Ray Donovan star is scheduled to appear before a judge on Thursday. If convicted, Pooch could face jail time of six years at maximum in state prison.
Earlier this month he got arrested for driving with his kid, age 2, on his lap.
Similar:- Chris Heisser's Girlfriend Heather Locklear Arrested – What Actually Happened?
Responding to the calls of a traffic collision, the Burbank Police arrived at the scene to learn about a man driving recklessly with a child placed on the said person's lap. One eyewitness even claimed to see the abovementioned child steering the car's wheel.
The person in question was later identified as Marion "Pooch" Hall -- the star of the Showtime series since 2013.
Luckily, neither Pooch nor his 2-year-old son sustained an injury after their car collided with a parked vehicle. Following the collision, the 44-year-old actor was arrested on suspicion of driving under the influence.
As for his son, the police authority left him at his wife's care.
Interesting:- Michael Hope & Mena Suvari Gets Married, Dating To Secret Wedding | Details
Speaking to People Magazine, the spokesperson for Bourbon Police Department commented on Pooch's arrest by saying:
"Mr. Hall's 2-year-old son was riding in the car with him at the time of the collision and was determined to have been riding in the vehicle unrestrained, as required by law."
The spokesperson later claimed that Pooch - who has four kids with his wife Linda - had displayed clear signs of alcohol intoxication. Likewise, the Brockton native failed to perform standardized field sobriety tests.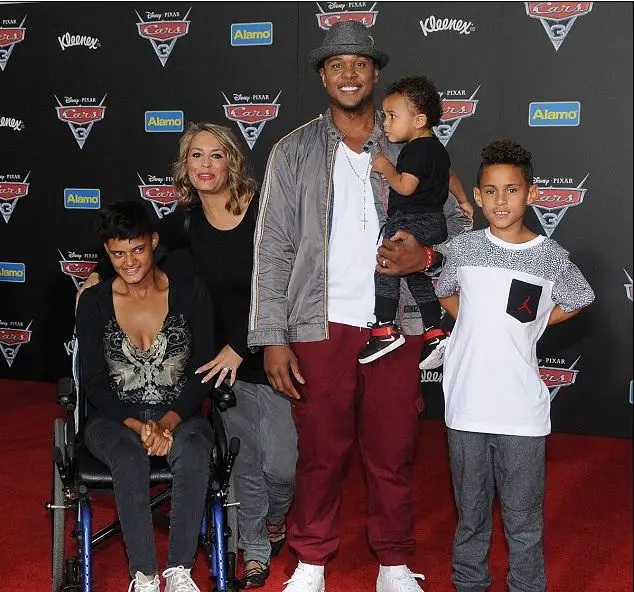 Pooch along with wife and kids pose for a family portrait at an industry event (Photo:- dailymail.co.uk)
At the time of his arrests - according to the police reports - he was driving with a .08 percent blood alcohol content. Following a night stay at the Burbank City Jail, the Lift actor was released on 4th October 2018.
You May Also Like:- Brandon Mychal Smith From 'Sonny With a Chance' Arrested for DUI-Twice!
As we speak, Pooch's case - which was spearheaded by LA County Department of Children and Family Services - is still under investigation by the Burbank PD.