Entertainment
Brad Falchuk Wife, Wedding, Kids | Personal Life Insight
Brad Falchuk is a screenwriter and producer...directed many episodes of series like...married his wife on 29th September...the grand wedding...kids with his ex-wife...ex-husband Chris Martin, the frontman of Coldplay...went on a double date with Chris and his new wife, Dakota Johnson...co-created with Ryan Murphy...has a net worth of...at the age of...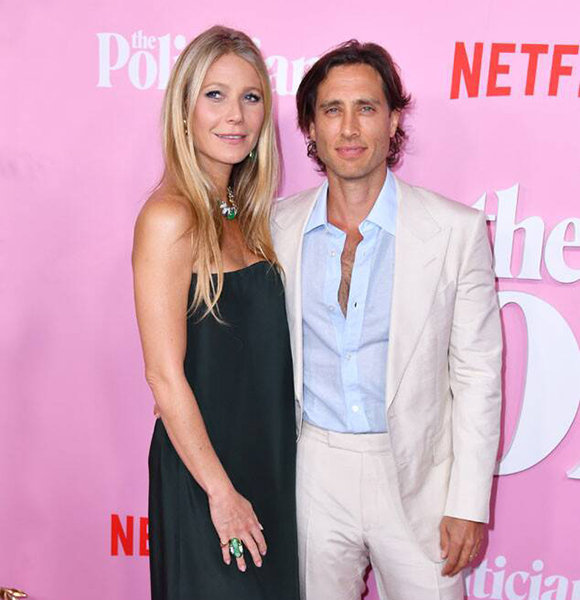 Brad Falchuk is a screenwriter and producer best known for his work in Glee (2009) and American Horror Story (2011). 
One of the most prominent screenwriters active in the industry, his name has been credited for more than just writing and producing. He directed many episodes of several series, including Nip/Tuck (2007-2009), Glee (2009-2014), Scream Queens (2015-2016), and The Politician (2019-2020). 
Wedding with Wife
Brad married actress Gwyneth Paltrow on 29th September 2018 in New York.
The couple exchanged vows in front of 70 guests full of celebrities. Some of the big names present were Robert Downey Jr., Cameroon Diaz, Liv Tyler, Kate Hudson, Julia Roberts, Steven Spielberg, and Jerry Seinfeld, among many others.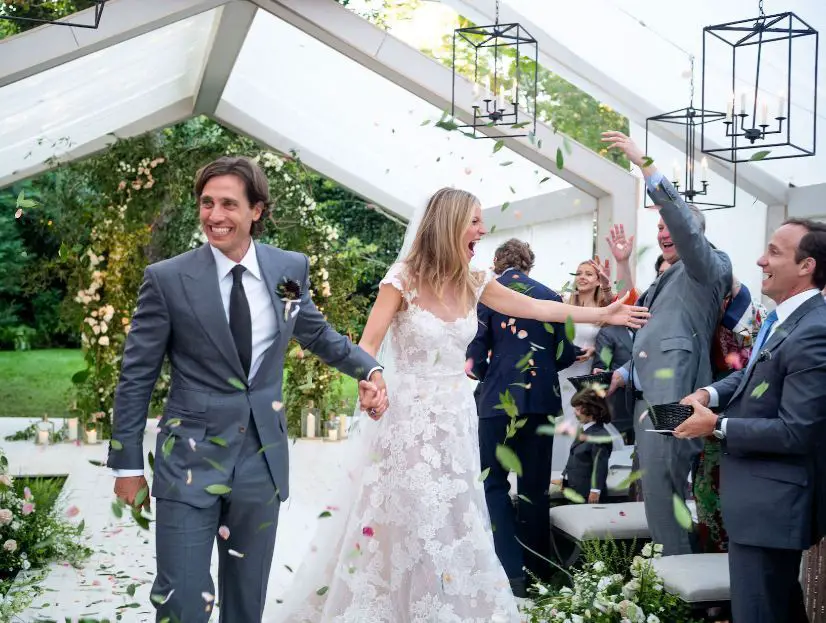 Brad Falchuk with wife Gwyneth Paltrow during their wedding on 29 September 2018 (Photo: Goop.com)
The bride wore a beautiful dress by Pierpaolo Piccioli of Valentino while the groom wore a dashing suit.
Brad Falchuk's Married Life
Despite being married in September of 2018, the couple didn't move in together until November of 2019. Gwyneth clarified on their decision regarding the late move in an episode of Jimmy Kimmel Live! on 2nd October of 2019.
Gwyneth said that it was to let their families adapt to the change. Both Brad and the Iron Man actress have teenage children, and they decided that it was best to let the dust settle and take things slow. 
About Chris Martin's Girlfriend:- Dakota Johnson Turning Boyfriend, Ex-Married Man Into Husband? Yes!
In addition to the abovementioned oddity of the couple living separately despite being married, the couple only spent four days together in a week. When asked about it, Gwyneth replied that it had worked for them. In her own words: 
Oh, all my married friends say that the way we live sounds ideal and we shouldn't change a thing. 
As of now, the couple is happy together, crediting each other on interviews.
Kids
Brad has two children, daughter Isabella Falchuk, and son Brody Falchuk, with his ex-wife, Suzanne Bukinik (married 1994-2013). 
Gwyneth also has two daughters, Apple Martin and Roses Martin, with her ex-husband Chris Martin, the frontman of Coldplay.
She is also on friendly terms with her ex-husband. In fact, the GOOP founder and Brad went on a double date with Chris and his new wife, Dakota Johnson.
Career & Net Worth
Brad is a very successful screenwriter and producer. His most iconic works are those he co-created with Ryan Murphy. The duo is a big name in the television series industry and has made some of the biggest works in the last two decades.
He has writing credits for 18 works and also produced 12 of them. According to celebritynetworth.com, he has a net worth of $20 million. 
Another Screenwriter's Net Worth:- Alex Hirsch New Show, Net Worth, Girlfriend
His wife, on the other hand, has an astonishing net worth of $100 million. 
Interesting Facts
Brad met Gwyneth when she appeared as a recurring character in Glee.

He is the co-founder of Young Storytellers, an education non-profit.

The screenwriter's 2018 work, Pose, has the biggest cast of transgender series regulars in American Television History.