Alex Hirsch is not... the screenwriter/voice actor Alex Hirsch celebrates his birthday on... the animation Executive at Disney... Alex Hirsch is currently dating...boasts a total net worth of...has also won...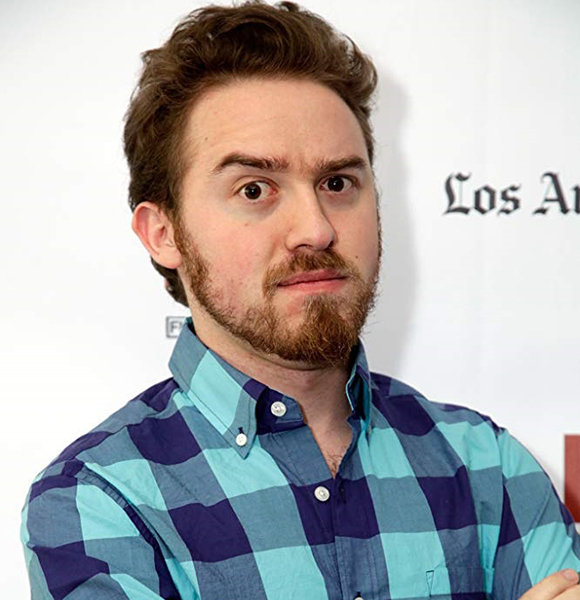 The name Alex Hirsch is not new to Gravity Falls fans. He is the creator/screenwriter behind the successful animation series. He created the show in 2012, which was later nominated for Teen Choice Award in 2013.
Apart from creating projects, he is also well known for voicing different characters in well-loved series like Rick and Morty.
Family, Education, Career
Aged 34, Alex Hirsch's birthday falls on the 18th of June. Growing up in Piedmont, California, the voice actor was raised alongside twin sister Ariel and three half-sisters named Lauren, Jessica, and Katrina. While Alex appears close to his parents, he has left them out the nastiness of the show biz.
You Might Be Interested In:- Is Justin Roiland Of The Different Voices Dating Anyone? A Covert Affair With Girlfriend?
As a teenager, the screenwriter finished his high school education in a local high school. Later, he attended the California Institute of Arts (CalArts) and graduated in 2007.
While in college, he worked in a short film called Off The Wall, which was a combination of both animation and live-action. The movie caught the attention of the animation executive at Disney, Mike Moon. Mike was impressed by the short film. So, he decided to ask Alex to create a TV show for Disney, resulting in the creation of Gravity Falls.
Though he created the animated show after college, Alex had his breakout as writer and storyboard artist when he created the show, The Marvelous Misadventures of Flapjack. During the time, Alex was working at a studio called JibJab.
Since then, he has been a part of TV shows such as Fish Hooks, Phineas and Ferb, and Rick and Morty.
Dating Or Married?
Alex Hirsch is dating long term girlfriend, Dana Terrace. Dana worked as an animator and storyboard artist of the show, Gravity Falls. Their earliest connection - based on Twitter - seems to be since 2015.
Alex and his partner have not disclosed much information about their dating life apart from an occasional mention on Twitter. The couple is yet to get married and pronounce each other as husband & wife.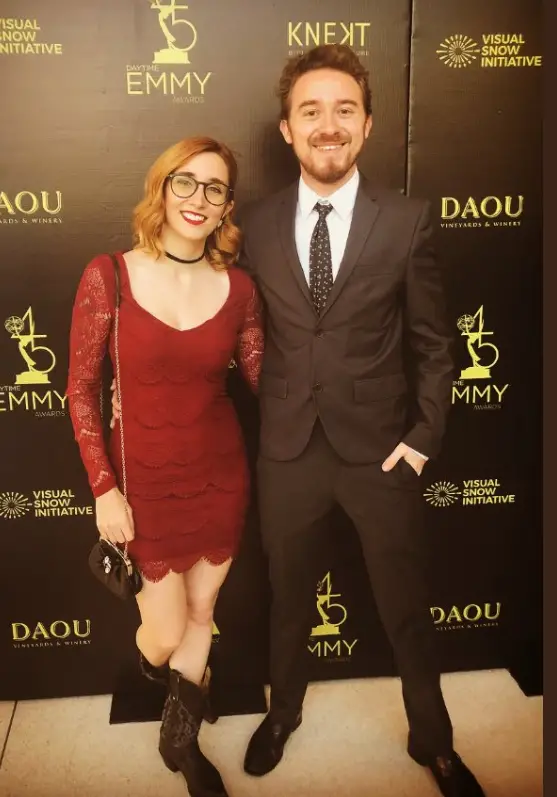 Alex Hirsch with girlfriend Dana Terrace at Emmy Awards 2018 (Photo: Alex Hirsch's Twitter)
Other than Dana, Alex claimed to have a connection with someone else. Alex joked in a tweet from 22 May 2019 that he once dated Natalie Portman, but she was a cup.
"I guess it's time to clear the air- yes, Natalie Portman and I dated. I don't know why she would deliberately try to misrepresent our relationship. Yes, I was 14, and she was a Phantom Menace 7-11 collectors cup that I practiced kissing on, but in this thread I will expl"
Hope, Dana doesn't mind her boyfriend dating a make-believe Natalie Portman.
Net Worth Plus New Show
Alex Hirsch is a successful screenwriter/voice actor.
He has won the 2015 BTVA People's Choice Voice Acting Award for Best Male Lead Vocal Performance in a Television Series - Comedy/Musical for the show, Gravity Falls.
Celebrity You Should Know:- Is It Just Kirk Herbstreit's Salary Which Contributes to His Splendid Net Worth of $2 Million?
Furthermore, the animator of height 5 feet 9 inches (1.75 m) has been nominated twice for Annie Awards in 2016 and 2017 for the same show. Enriching his fame, Alex also works on Netflix's new show called Inside Job.
Considering Alex's contribution to the animation business, he is bound to reach more heights in his career. Already, he boasts a total net worth of $2 million.