Entertainment
Brad Leone Married Status Now, Insight His Personal Life
Brad Leone is an American chef...goofy personality...born on 16 May...enroll in a culinary school...worked as a glazier, carpenter, caterer...wanted to forge a knife himself...engaged to his girlfriend...moved to Brooklyn...hired at Bon Appetit as an...video series gained a huge following...travels to random places...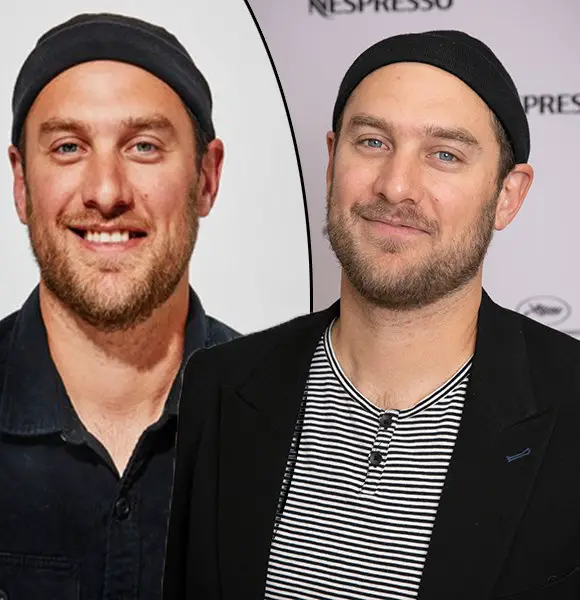 Brad Leone is an American chef best known for his YouTube show It's Alive with Brad in Bon Appetit. Loved by Bon Appetit fans for his goofy personality, Brad leaves a lasting impression on anyone who watches his shows. Read more to find more about him.
Brad Leone's Bio 
Brad Samuel Leone was born on 16 May 1985 in New York. Given his massive popularity on YouTube, it's not uncommon for people to think that he had been groomed as a chef from a young age, but that's not the case. He didn't enroll in a culinary school until he was 26.
Before that, his work life had been all over the place. He has worked as a glazier, carpenter, caterer and restaurant chef. 
Bon Appetit Chef-Food Stylist:- Molly Baz Wiki, Age, Husband, Family
According to an article published by Bon Appetit on 13 November 2015, the things Brad enjoyed were surfing, fishing, hunting, crabbing, and forging. He didn't want to be disconnected from food and hence preferred getting the ingredients himself by fishing, hunting, or crabbing. As for forging, he always wanted to forge a knife himself and even planned on getting a forge.
Married? Kids
Brad is engaged to his girlfriend of nine years, Peggy Marie Merck. The two started going out from 24 November 2010 and have been together ever since.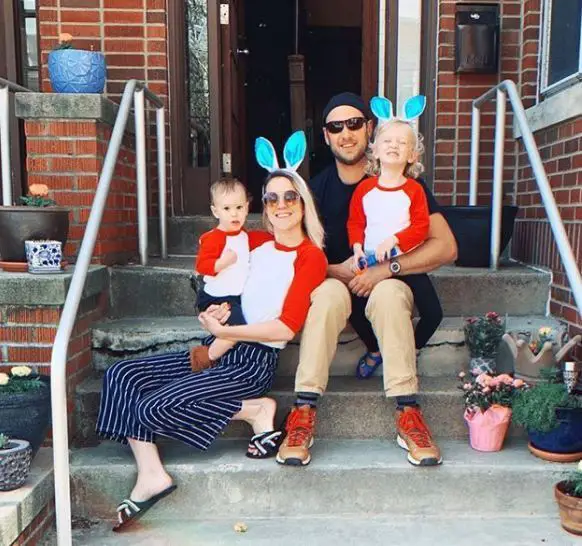 Brad Leone with his fiancee Peggy Marie Merck and two sons on 22 April 2019 (Photo: Peggy Marie Merck's Instagram)
The couple got engaged in October 2015 and welcomed their first child, Grif Leone, on 3 May 2016. Their family of three got merrier on 4 May 2018 after the addition of a new member, Callen Cassius Leone.
Professional Career
Brad moved to Brooklyn when he was 26 and enrolled in the Institute of Culinary Education.  After graduating, he was hired at Bon Appetit as an intern. He described his job as a "glorified dishwasher" because it was one of the main things he had to do.
Putting his jokes aside, Brad grew to be one of the most valuable employees at Bon Appetit. A few years later, he was the test kitchen manager responsible for sourcing all the ingredients and kitchen equipment. He also managed the budget and coordinated everything in the kitchen.
It's Alive With Brad
Bon Appetit didn't have much of a video following back in 2016. To change that, they decided to make videos, and Brad was supposed to be doing the cooking. However, he couldn't stick to the clean overhead recipe format popular at the time, and the video was never uploaded.
Bon Appetit's Gourmet Makes Host:- Claire Saffitz Bio, Husband, Family, Age
They tried once again after some months, and this time, the cameraman just followed Brad around the kitchen. With the change in style, Brad's silly and lovable personality were captured. The videos were enjoyable and managed to get more viewers consistently.
The video series gained a huge following and eventually ended up as It's Alive with Brad. Now, the popular video series even has another iteration, It's Alive Goin Places. Brad travels to random places and explores food culture and style.
Interesting Facts
Brad's sons' birthdays are just a single day apart.

He developed an interest in fermentation after he was given a SCOBY.