Claire Saffitz is the food lover's darling as she hosts Gourmet Makes on Bon Appétit's YouTube channel...Bio...introducing her husband hopeful... Success clearly runs in the family...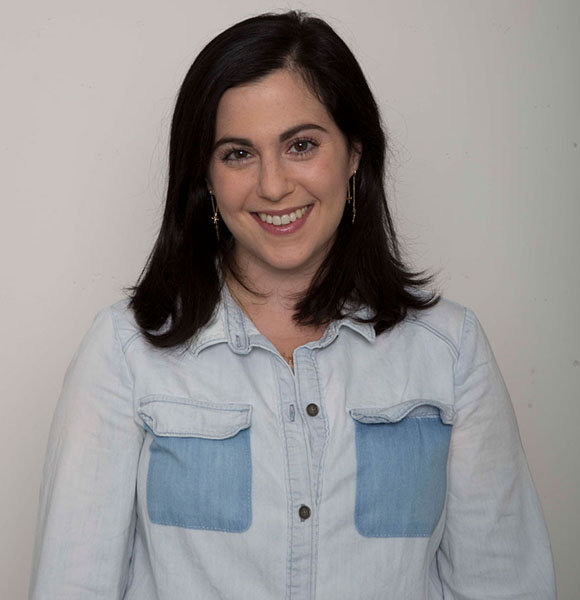 Claire Saffitz is the food lover's darling as she hosts Gourmet Makes on Bon Appétit's YouTube channel. She sheds light on how to make gourmet versions of favorite snack foods, from Oreos, Twinkies to Gushers and Skittles, no wonder people adore her!
Besides working as the online host, she is a freelance recipe developer and video host. The talented lady is set to release a cookbook project in fall 2020.
Before winning hearts as the YouTube host and being an upcoming author, she was a Senior Food Editor at Bon Appétit magazine. Claire sure climbed the career ranks at the reputed organization in the five years tenure.
Claire Saffitz Bio
Claire was born on 16th September 1986 at St. Louis, MO. She holds the sun sign Virgo according to her birthday.
Another Food Blogger In Our Vault:- Mark Wiens Wiki, Age, Net Worth, Wife
Being academically inclined, she got into Havard University and graduated with honors from the Ivy League institution in 2009. Post finishing her undergraduate education, she didn't slow down.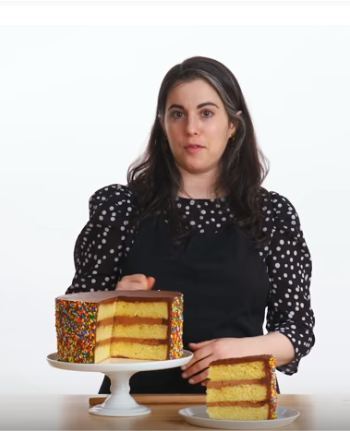 Claire Saffitz explains about baking on 9th April 2019 (Photo: Bon Appétit's YouTube)
Claire went to École Grégoire Ferrandi in Paris to study classic French Cuisine and Pastry. She earned a certificate in the subject. Post the abroad experience; she went to McGill University to study History. Her course focused majorly on European Food History and Gastronomy.
The St. Louis native currently resides in New York.
Is She Married?
As the beloved food host, Claire's personal life is the subject of interest to many. While people would love to know about the details of her love life, she refuses to reveal anything.
Far from introducing her husband hopeful or giving an insight into romance, Claire doesn't let out an inch about her personal life.
Although she is quite active on Instagram via her account Csaffitz, she doesn't post anything related to her personal life on it. Instead, she focuses on sharing pictures of various cuisines.
But, people seem to love it as well: her Instagram account boasts more than 250K followers. As far as her social media presence is concerned, she is married to food and single. Add to that her husband potential guy is nowhere in sight.
Claire's Family
The food expert is coy in introducing her family members to the world. Like her relationship details, Claire's family's identity is also hidden.
However, in all the secrecy, her sister's profile is pretty much out there. Claire's sister is Emily Lauren Conklin. Success runs in the family as she is a lawyer by profession.
Food Host With Same Name:- Claire Thomas Husband, Net Worth, Family
Claire's sister graduated with a Law degree from the University of Pennsylvania LS and became a member of California Bar in 2013. Previously, she went to Emory University. Interestingly, her husband is also a lawyer.
Both the sisters hold American nationality according to their place of birth.