Brandi is married to Jason Maxiell... At age 24, she was diagnosed with ovarian cancer...declared cancer-free, in 2008...After 17 years of marriage, Jason admitted to cheating on her with 341 women...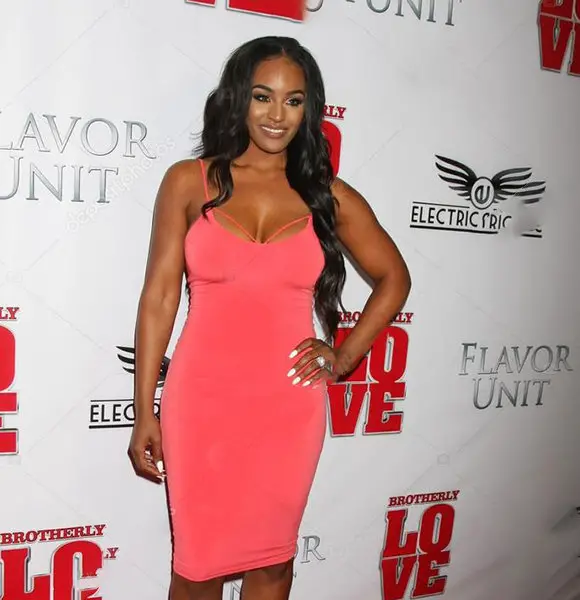 The reality TV star, Brandi Maxiell is one heck of a woman; she won over cancer. And, stayed in a relationship with someone, who cheated her not once, but multiple times. Despite all the odds, she stuck by hardships and kept on moving forward. 
No doubt, she is a deserving entrepreneur and a loving mother.
Brandi Maxiell Husband, Cheating Issues
Sometimes the world works its magic, and you find love in the most unexpected of places. For Brandi Maxiell, it was in high school. She met Jason, an American professional basketball player, at the University of North Texas.
The pair dated for some years before getting married in August of 2009. And on 11 September 2011, they welcomed a son named Jason Maxiell II.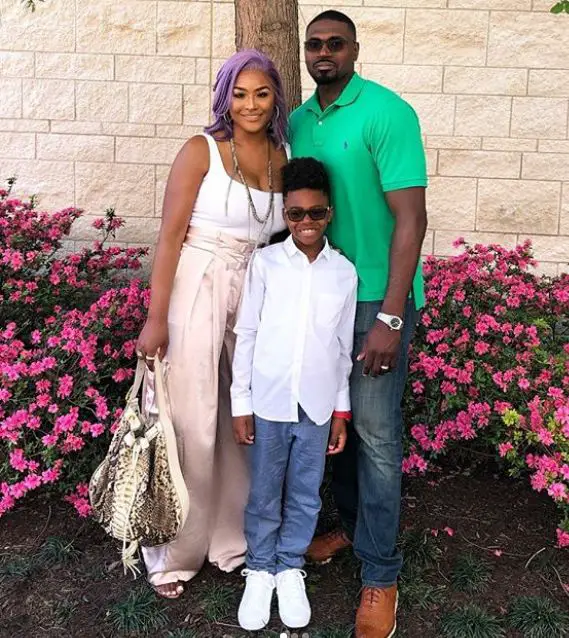 Brandi Maxiell with her husband Jason Maxiell and son Jason Maxiell II (Photo: Brandi Maxiell's Instagram)
However, after almost two decades of being with each other, 17 years to be exact, the couple went through a hurdle in their relationship. Instead of giving in, they wanted to fix the issue and move on to a brighter future together. So, they appeared on an episode of Iyanla: Fix My Life.in September 2018 to get professional advice. 
Secret Relationship Of Brandi? Why Zell Swag Age 30 Isn't Gay Despite Dating, Having Boyfriend History
The episode shined a light on the pair's life, and the issues in their relationship surfaced. Among problems like Jason's drinking, the highlight of the episode was how many people Jason had slept with while he was with Brandi. Brandi's face turned pale when Lyanla said the number was higher than 50, actually 341.
After the episode aired, Brandi, took to social media to state that she now knows what her priorities are, improving herself and being a great mom to her son. Whatever took place in the past, Brandi continues to be with Jason.
Brandi Maxiell Bio
Brandi Maxiell, age 35, was born on 21 May 1983, in Dallas, Texas.
Before taking her husband's last name, her name was Brandi Duncan. Her single mother, Terri Duncan raised her. There is no information on whether she has any siblings, sister or brother.
The gorgeous American actress stands tall with a height of 5 feet 9 inch (1.77m) and a weight of 62 Kg. She graduated in 2007 from the University of North Texas.
Brandi, married to Jason lives a lavish lifestyle, but she doesn't solely depend on her husband's net worth, $8 million, by the way. She runs her own cosmetics company, Brandi Maxiell Cosmetics and is also partner with her mother to Midway Salon & Suites.
Fighting Cancer And Winning
At age 24, Brandi was diagnosed with ovarian cancer. The cancer started in the reproductive tract and went on to affect her eggs. However, the cancer was identified early in stage 1, which meant that treatment was possible.
Surviving Cancer: Cancer Survivor Sarah-Jane Crawford Romancing Boyfriend; Dating
In 2008, after undergoing many surgeries and chemotherapy treatments, she was declared cancer-free.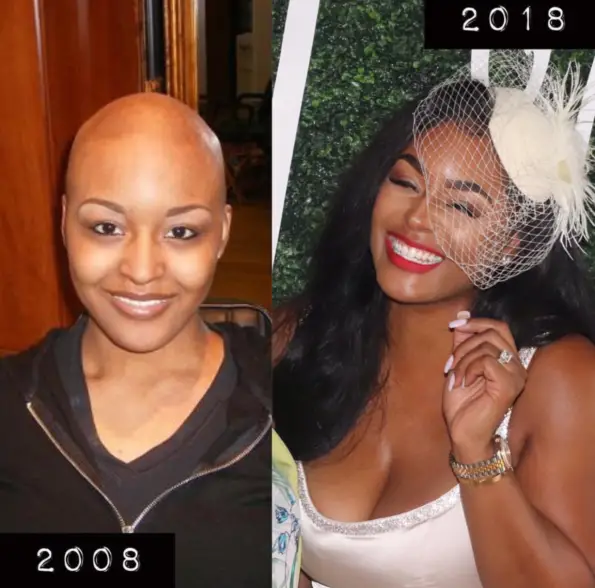 Brandi Maxiell in 2008 with cancer and in 2018 without cancer (Photo: thejasminebrand.com)
Since then Brandi has done everything in her power to raise awareness on the issue. She appeared on VH1's Basketball Wives LA, to share information on ovarian cancer.
She also gives back a portion of the proceeds from her cosmetics company to Ovarian Cancer organizations.