Entertainment
Brandon Jennings Wife & Kids Details, Girlfriend, Net Worth
Brandon Jennings is a former NBA player...has played for many clubs in the US and all over the world...does not have a wife...has three kids from his past girlfriends...earns a salary of...which has made his net worth jump to a massive...Brandon's bio with age, height, and weight are given below...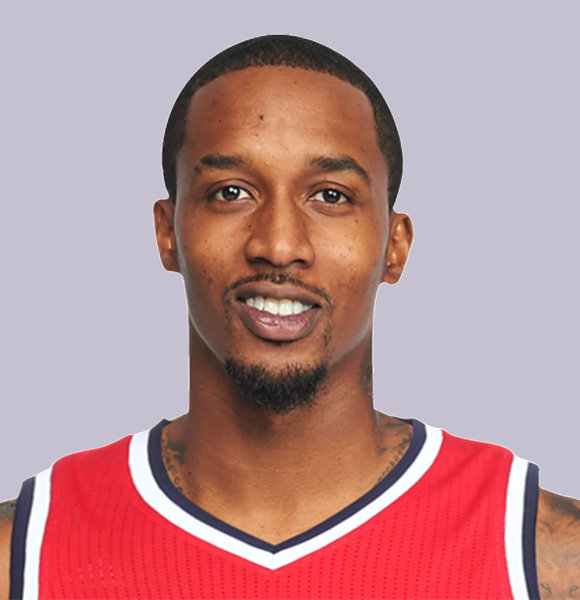 NBA star Brandon Jennings initially left the US to kickstart his pro basketball journey and ended up playing in Italy with Lottomatica Virtus Roma.
However, leaving the US right after high school in 2008 turned out to be a good thing for him. It gave him enough experience and exposure that he could fit right into the NBA game after a year of his departure.
After his one year in Italy, he was drafted by the Milwaukee Bucks in the 2009 NBA Draft. And ever since his draft, he has gone on to play for various teams across NBA.
Does Brandon Have Wife?
Putting aside his career for a while, let's talk about his personal life. For now, Brandon doesn't have a girlfriend. He seems to be leading a single life and taking care of his kids without the company of any woman.
And to be completely honest, Brandon's private life has been a chaotic mess, to say the least.
So, this jumbled story begins in around May 2014, when Brandon was involved with a woman named Lashontae Heckard. The couple were engaged to each other. Lashontae even posted a picture of herself wearing a diamond ring on her Instagram, but the photo was later deleted.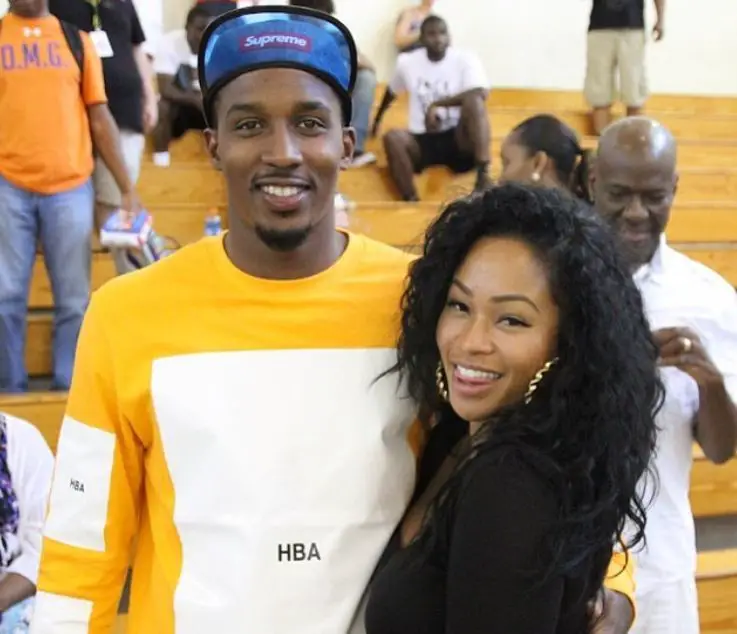 Brandon Jennings with Lashontae Heckard in 2015 (Photo: CassyAthena.com)
Subsequently, a story broke around the same that Brandon and Lashontae were planning to get married. However, there was a complication with their marriage as Lashontae was previously involved in a domestic partnership with a woman named Monique Blanton since 2008.
Lashontae and Monique eventually got legally separated, but there has been no sources to confirm that Brandon and Lashontae got married.
And amidst this mess, their relationship was somehow surviving. But there was yet another twist to come.
Later that same year, Teyana Taylor, a singer, revealed during her talk on The Breakfast Club that Lashontae stole Brandon from her. She claimed that she and Brandon were in a relationship before Lashontae came and took him away from her.
However, all these disturbances didn't stop Brandon from having a baby with Lashontae. The couple welcomed their son, Deuce, in late 2015.
You Might Also Like:- Courtney Lee Married, Family, Tattoos
But the birth of their son wasn't enough for them to stick together. And their relationship ended right around the time when their son was born. The reason for the split, according to Brandon himself, was that he wasn't in "love" with Lashontae, but in "lust" with her.
Life Before Lashontae
Believe it or not, Brandon did have similar kinds of relationships before he got involved with Lashontae. And he also has two kids from two different affairs.
And that brings us to the NBA star's first son, Legend. Legend "Truth" Jennings was born on 24th September 2010. Brandon, however, has never revealed the identity of Legend's mother.
Moreover, Brandon also has another baby mama, Brittany Bryant. The couple had their son before 2013, as that was when the couple separated for good.
The reason for their split, however, is not precisely apparent.
Nevertheless, Brittany was seen going on a rant on Instagram about Brandon and his inattentiveness towards his family. She accused of him spending time with other women rather than with Legend and her and even went against Brandon's mother for defending his deadbeat son's actions. 
Further, Brittany also disclosed that Brandon cheated on her with his first son's mother. The relationship didn't last long after that clash, which happened around August 2013, but the exact date of their separation is not known.
Brandon's Net Worth
Playing in the NBA from 2009, Brandon has managed to make a good legacy for himself, as well as earn a considerable amount of money from his career. The player has a net worth of a whopping $16 million.
Another NBA Player:- Chandler Parsons Dating, Gay, Family, Net Worth
It's not known for which team does Brandon play now, but his last recorded move in his career was to Russian club Zenit Saint Petersburg in 2018. Since then, Brandon has stayed off the media for reasons of his own.
However, he did have a glitzy career in the NBA. He earned a total of $40,141,001 from salary alone during his ten years in the US.
Brandon Jennings' Bio: Age, Height, Weight
Brandon was born on 23rd September 1989 in Compton, California.
He attended two high schools: Dominguez High School and Oak Hill Academy. Brandon completely skipped college to play basketball in Italy.
Brandon stands at 6 feet 1 inch (1.85 meters) and weighs around

77 kgs.