Wrestling runs in Bray Wyatt's blood. The third generation wrestler is taking forward the legacy of his father Irwin R. Schyster (real name: Mike Rotunda) and grandfather Blackjack Mulligan. Additionally, Bray's uncles Barry and Kendall Windham are also wrestlers.
Apart from a prosperous career in wrestling, Bray also maintained a healthy married life with his wife until he abandoned her for a hot new girlfriend.
Who Is Bray's Wife?
Bray Wyatt (real name: Windham Rotunda) got married to Samantha C Krieger on 16 February 2002. The wrestler met his wife while attending Troy University. An active athlete, he had the university in a football scholarship. However, he later dropped out after two years due to poor academic performance and to pursue a career in wrestling.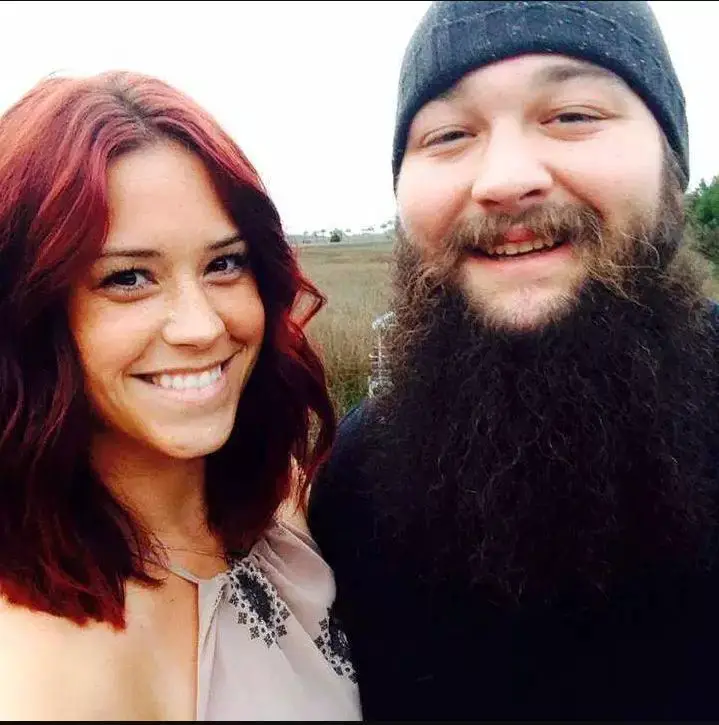 Bray Wyatt poses with wife Samantha Krieger (Photo:heavyeditorial.files.wordpress.com)
When Bray took such massive steps in his life, Samantha remained by his side the whole time. With her support, the Brooksville native started making a mark in the wrestling world and eventually went on to become a star on World Wrestling Entertainment (WWE).
WWE Star's Personal Life:- Baron Corbin, At Age 34, Has Wife? He Did Have A Stunning Girlfriend
While the wrestling star was on the road running around for his work commitment, his college-sweetheart-wife stayed home taking care of two daughters-Kendyl and Cadyn.
But, all hell broke loose when Bray's supportive wife filed for divorce in June 2017. Samantha accused the wrestling world's villain of cheating on her. The alleged girlfriend-cum-mistress was suspected of being none other than WWE ring announcer, Jojo Offerman.
Bray walked out on his family- wife and two daughters- in March 2017 to be with his former Total Divas star girlfriend.
Even after filing for divorce troubles weren't over for his poor ex-wife. She took to the court to ask for an increase in child support and accused her ex of blowing money on jewelry for his mistress and strip club in 2018.
On the other hand, the WWE superstar was busy spending his life with girlfriend Jojo. After dating for a while, the WWE star and his girlfriend announced her pregnancy on 28th March 2019 via Instagram.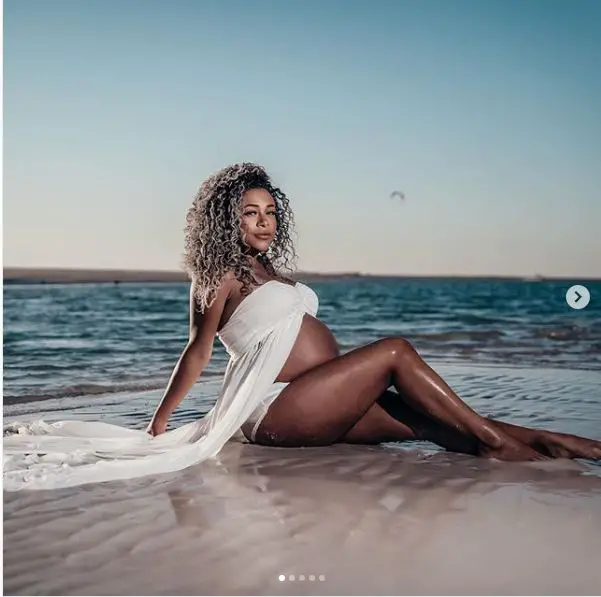 Jojo Offerman, pregnant with Bray Wyatt's baby, flaunts her baby bump on 28th March 2019 ( Photo: Jojo Offerman's Instagram)
The pair will become parents to son Knash, who is due in June 2019.
What Is Bray's Age, Height, And Weight
Bray is 31 years old. The professional wrestler is blessed with an incredible physique to help him succeed in his career. The vast guy stands at 6 feet 1¼ inches (1.86 m) and tremendous weight of 129 kg.
On His Net Worth
Becoming a wrestling superstar may seem glamorous on the outside but the individual need to put a lot of effort behind the effortless looking stunts. Hard-Working individuals go through a lot of trials and turbulence to entertain the audience.
Explore About Female Wrestler:- Noelle Foley Wiki, Boyfriend, Family
For their dedicated contribution towards the sport, wrestlers are rewarded with basic pay and bonus. The bonus may come from merchandise sale, travel and accommodation and even include luxury like traveling on a private jet.
Bray has managed to accumulate a decent net worth through his wrestling job. His net worth is $850,000.