Entertainment
Baron Corbin, At Age 34, Has Wife? He Did Have A Stunning Girlfriend
Baron Corbin is an American wrestler currently performing his skills in the WWE. with the recognition of a global superstar, he has millions of fans around. however, he is off the market as he is involved with... A family guy, Baron expresses his affection in the form of...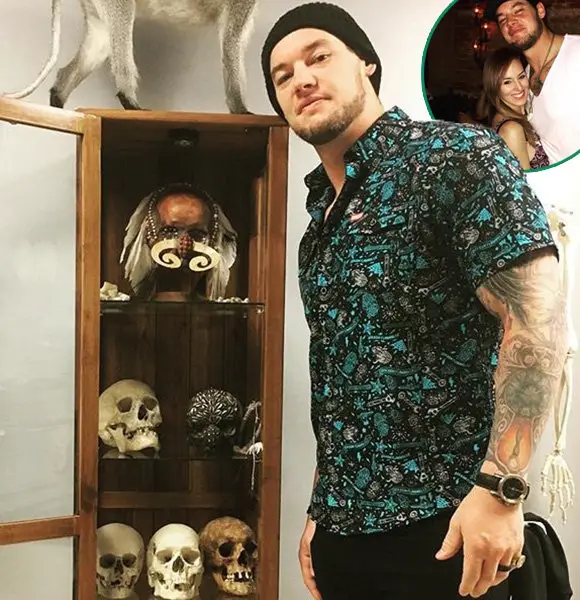 A household name at the age of 34, Baron Corbin has finally found a platform to display his aggression and attitude in the form of WWE.
After some brief spell in football and the fight game, the now wrestler, Baron today stands tall and proud at a stage where his unmatchable in-ring talents and outrageous behavior is actually appreciated.
Born as Thomas Pestock, the wrestler performs his duties under the ring name of Baron Corbin.
And off the ring, the famous WWE superstar, Baron has duties of a family guy along with his beautiful wife. The introvert wrestler actually seems to be off the market with a girl in his life.
A family guy, Baron has always remembered his roots and has never been shy to display his love for his family in the form of tattoos!
"Could Not Be More Proud Of My Girlfriend"; Low Key Wedding Turns Partner Into Wife 
Despite facing a constant spotlight upon himself thanks to his profession and his in-ring endeavors, Baron has successfully managed to keep his personal life out of the limelight. Nicknamed 'The Lone Wolf' for his isolated personality in real life, Baron has been able to keep his personal life a well-maintained secret.
Nevertheless, despite all the efforts to maintain a low-key personal life, the WWE superstar's private life has been revealed to a certain extent. Upon close scrutiny of his social media account, the actor has been found tweeting about his girlfriend over the years.
Don't Miss: WWE Star Roman Reigns Reveals Cancer Battle; How Serious Is It?
A tweet on January 2013 by the WWE superstar revealed the American singer Maria Brink to be his then-girlfriend,
"Could not be more proud of my gf @MariaBrink she is p for #GoldenGods2013  singer of the year and song of the year! We are taking over!"
However, the wrestler has since then moved on from the relationship. The former NFL player is currently said to be involved in a romantic relationship with Rochelle Roman after the two are seen attending several WWE events together.
Baron and Rochelle soon escalated their relationship to the next level after they got married to each other in an extremely low-key wedding. Baron, ever so secretive, managed to keep his wedding completely away from the public eyes.
However, he did reveal Rochelle as his wife in an Instagram post in April 2018.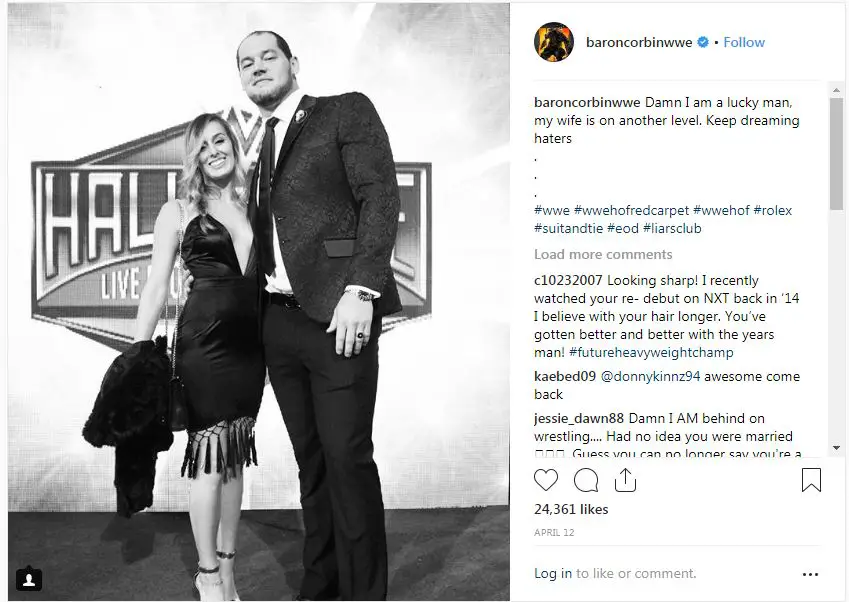 Baron Corbin revealing his wife in an Instagram Post. (Photo: baroncorbinwwe'Instagram)
The news regarding Baron's marriage was supported by further evidence after Rochelle Roman changed her Instagram name to Rochelle Pestock.
You May Also Like: Dolph Ziggler is Not Married! The 'Show Off' is Still Dating Around
The dashing looking WWE star broke the heart of millions after he exchanged vows with his longtime girlfriend. However, with his career heading towards greatness, the wrestler seems to find his perfect match to support him in every step of his way.
Love For Family Reflects In Tattoo
The WWE superstar, with tattoos all over his body, comes off as a unique character in himself. A family guy in his own rights, every tattoo in Baron's body seems to have a hidden story behind it.
In an interview with the Inked Magazine in 2018, Baron revealed his love for tattoo and the significance it holds for him in his WWE career,
"Believe it or not, tattoos kind of drew me in to wrestling because as a kid in Kansas City where I'm from, wrestling has such a rich history. Me and my dad would go to shows at Memorial Hall, and we would watch wrestling on TV. I was exposed to guys that were big and athletic like Bam Bam Bigelow. He had flames tattooed on his head and I thought he was just awesome and the definition of a tough guy."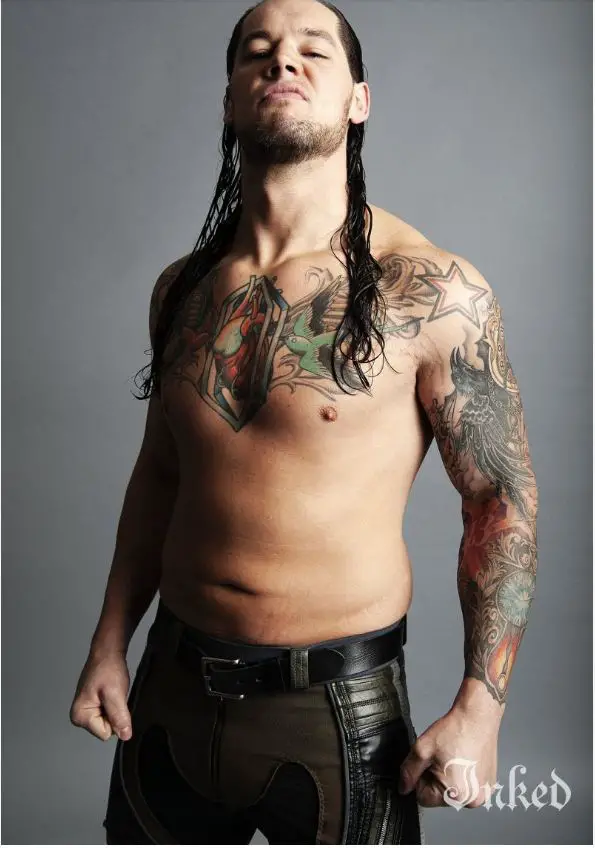 Baron Corbin flaunting a body full of tattoos. (Photo: sportskeeda.com)
With the saddening death of his father in 2008, Baron has a tattoo in remembrance of the man who meant the most to him in his life.
"He helped me become very mentally tough and he pushed me to be the best person and athlete I can be. Then I got a giant dragon on my thigh, and a giant tree on the back of my leg, then I started getting my chest done and then I got portraits of my grandfather and my dad. My mom hates every single one of them."
Corbin's never-ending love for a tattoo has thus made him a globally recognized superstar with a unique appearance.
Similar: "Gold Rush" Star Rick Ness' Growing Net Worth & Tattoos, Both Exceptional!
The wrestler standing in at 6'8" height and a weight of 275 pounds, has therefore managed to accumulate a net worth of $1.5 million, largely a contribution of his enormous salary figures from the WWE.