Brenda Vanncaro is an old-timer in...she started her career back in...was married to actor...been married multiple times...had a four year live in relationship with...is a New York native...raised in Dallas, Texas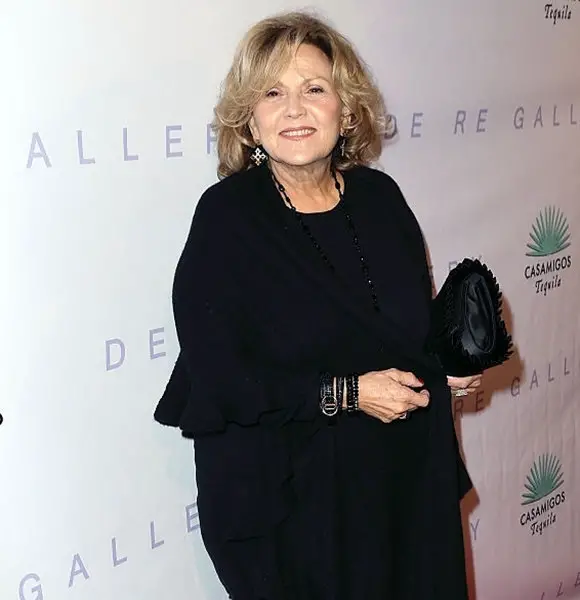 A Hollywood veteran, Brenda Vanncaro has been involved in the entertainment industry for over five decades since she started her career in 1961.
The actress has several awards under her belt, including a Golden Globe for her role in Once Is Not Enough in 1976 and a Primetime Emmy for The Shape Of Things in 1974. She has received numerous accolades & recognition for her contribution to the acting field.
Despite her old age, Brenda is far from retirement. Catch her on the 2019's most anticipated movie, Once Upon A Time In Hollywood.
Brenda Vanncaro's Bio
Although the actress is a New Yorker, she was raised in the city of Dallas, Texas. Brenda, age 79, was born with the name Brenda Buell Vanncaro on the 18th of November 1939 in Brooklyn.  
Brenda comes from the family of a restauranteur duo named Mario A. Vaccaro and Christine M. While she possesses American nationality, her family background makes her an Italian. 
A New Yorker:- Gay Supporter Malcolm Gladwell Has Wife Amid Girl Problem? Spouse Details
For her education, she attended the Thomas Jefferson High school. Pursuing her passion, she eventually graduated from the Neighbourhood Playhouse School of the Theater.
Relationship: Married, No Kids
Award-winning actress Brenda Vaccaro enjoys a 33-year marriage relationship with her husband, Guy Hector. He is a real estate executive and entrepreneur. The couple tied ties on the 2 February 1986. So far, the couple has not been part of any controversy, which surrounded their pious marriage.
However, the relationship with Guy is not Brenda's first rodeo. She has had many relations that failed in the past.
The first was with American composer, Martin Fried. The former couple married on the 25th of April 1965 after dating for a year. However, their relationship only lasted for five years and the duo separated in 1970.
Almost after half a decade of divorce with her ex-partner, Brenda Vaccaro returned to marry a man named William Bishop on the 20th July 1977. The couple only stood together for half a year and divorced in 1978.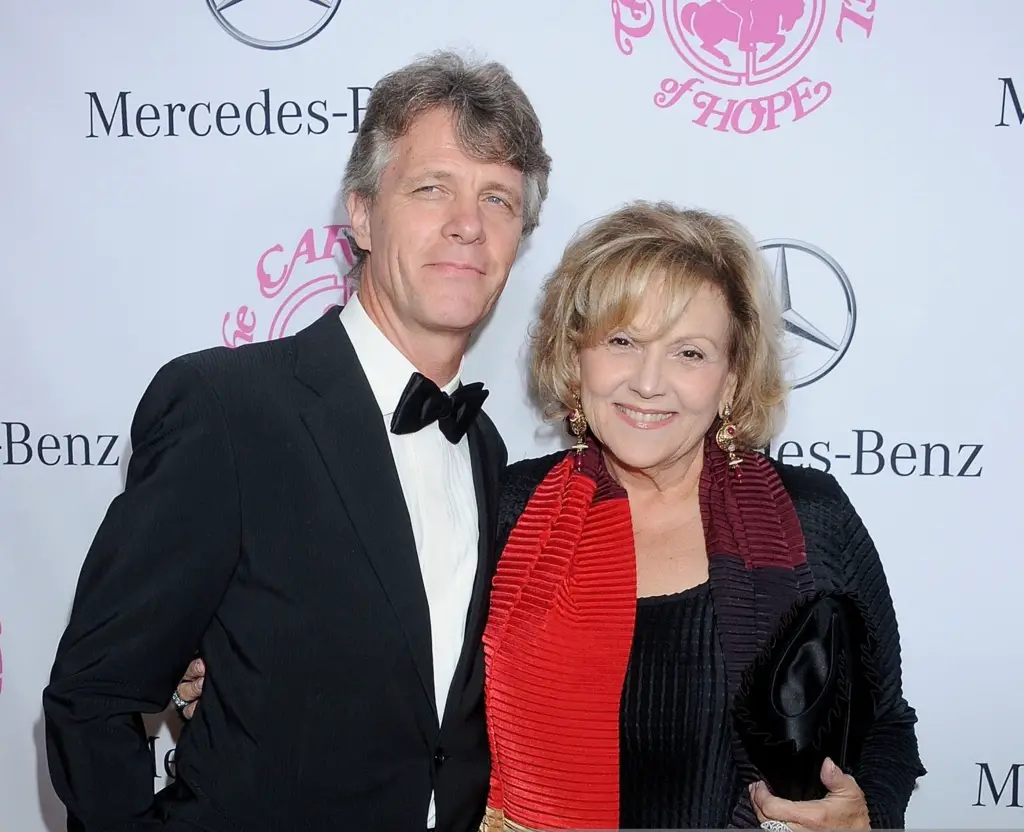 Brenda Vaccaro with her husband, Guy Martin at Beverly Hills, California on 11 October 2014. (Photo: gettyimages.com)
Likewise, the three marriages also did not last as long as before. Even though Brenda Vaccaro found love again for the third time with Charles Cannizzaro, he could not stay with him for more than a month. They married on the 15 November 1981 and divorced a month later in 1982.
Out of all her past affairs, the one with Michael Douglas is undoubtedly the spiciest. They met each other back in 1970 when Michael's dad, Kirk Douglas, introduced him to her. The pair started dating soon after.
The couple even planned a "hippie wedding" at Brenda's agent's house. However, when the day came to make things real, the actress got cold feet and canceled the wedding. Part of the reason was also that whe was in love with another fellow actor, Don Stroud. 
Brenda has no children from any of her relationships. 
Professional Career & Net Worth
Similar to her personal life, Brenda has a long history in the professional side of things too. The actress has been in the show biz for more than half a decade now. 
She made her Broadway debut from the 'Everybody Loves Opal' comedy in 1961, where she won the Theater World Award. Later, she appeared in 'Affairs' in 1962, 'People Survivors' in 1968, 'Jake Woman' in 1992.
She also acted in the 1969 film Midnight Cowboy alongside Dustin Hoffman and Jon Voight. She also increased her fame from her work in the 1975 film adaptation by Jacqueline Susann 'Once Is Not Enough.'
Another Old-Timer:- Ian McShane Wife, Family, Net Worth
The notable works of Brenda Vaccaro can be summed up to her performances in Heart of Midnight, Love Affair, Sonny, The Clapper, and more. Also, Brenda was named "Queen Brooklyn" at the Welcome Back to Brooklyn Festival in 1992.
With her long list of movies and TV shows, the husky-voiced actress has won numerous awards and enormous amounts of fame. Her almost six decades in the industry had also prospered her in terms of finances. Brenda now sits with a net worth of $4 million.