Bretman Rock defended his sister and expressed his support for her in every...he has toured various places across the...has already garnered an impressive net worth of...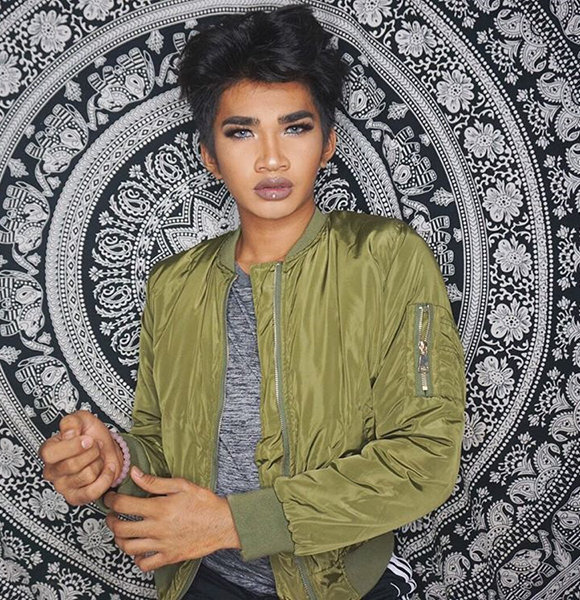 Bretman Rock is a YouTuber and Instagram star with a massive fan following all over the world. He has more than 6 million subscribers on Youtube and an impressive 13 million followers on Instagram.
The internet personality is mostly known for his comedy videos and makeup tutorials.
Being an inspiring gay figure, he got featured on the cover page of the UK magazine, Gay Times in 2019. Bretman is also an advocate for the anti-bullying campaign conducted by Bystander Revolution's #KissAndMakeup campaign.
Bio: Family & Sister
20-years-old Bretman was born on 31st July 1998 in the Philippines. His unusual real name came from his dad. The internet star's avid wrestling fan father named him after the famous wrestlers, Bret Hart, and The Rock. 
Growing up, the YouTuber never got to experience paternal love properly as his parents separated while he was very young. As a result, he and his sister, Princess Mae, got raised by their mother in Hawaii.
Similar YouTuber & Makeup Artist:- Openly Gay James Charles, Exceptional Makeup Artist Boyfriend | Dating?
Alike him, Bretman's sister is an Instagram star with more than 1 million followers. He has also featured her in many of his videos. Both the siblings studied together at John Campbell High School.
Bretman Rock Sister's Pregnancy
In 2016, Bretman's 19-year-old sister shocked many viewers after she revealed her pregnancy. His sister didn't disclose the name of her baby's father, but she did share that she had already broken up with him in good terms.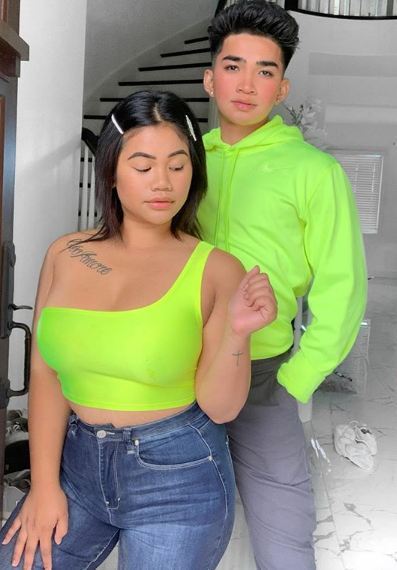 Bretman Rock poses with his sister Princess Mae in May 2019 (Photo: Bretman Rock's Instagram)
There were few backlashes online as she was only 16 years old during her pregnancy.
However, as a supportive brother, the Instagrammer defended his sister and expressed he would support her in every step of her life. Moreover, he criticized his sister's ex-boyfriend for leaving her while she was pregnant and running away from his responsibility.
Eventually, on 31st October 2016, Princess Mae gave birth to her daughter, Cleo. Ever since then, the internet icon is playing a vital part in upbringing his niece together with his sister.
Net Worth &Tour
Due to his vast popularity and demand, Bretman has successfully monetized his fame. Till today, he has toured various places across the USA including Texas and Colorado.
Internet Personality You May Like:- Connor Franta Could Not Hide Out His Gay Side Despite Having Girlfriends In Past
He will be touring in LA by making an appearance at the LIVE event in Los Angeles Convention Center on 10th August 2019. The internet celebrity has already garnered an impressive net worth of $500 thousand with his endeavors. Interestingly, he makes up to $5,000 through a single Instagram picture.
Moreover, he has his self-titled clothing brand and a makeup line, launched by teaming up with brands like Ulta Beauty and Beauty Bay makeup to enrich his net worth.