Entertainment
Openly Gay Makeup Artist James Charles Has a Boyfriend? Who Is He Dating?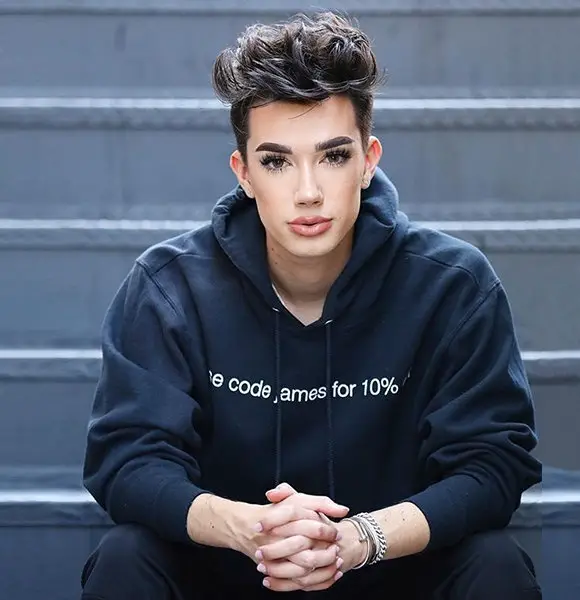 Who wouldn't know the famous gay makeup artist James Charles? 
American internet personality James Charles is the perfect example that a person's success is hardly affected by gender or sexuality!
But the beauty blogger's success also includes his struggles coming out as gay when he started his journey in the makeup industry. And now his huge fanbase is curious if he has a boyfriend.
Keep scrolling to know more about his personal life.
James Charles's Supportive Parents 
It's usually a difficult childhood being the only gay person in the family. But, despite all the struggles James had to go through, which he still does at certain times, he never had the judgemental problem coming from his family.
His parents were totally supportive and immediately accepting after he came out as gay at 12 years old.
Other Openly Gay Celeb:- Openly Gay Frankie Grande | Brave Young Age Confession To Sister Ariana
Unlike other families, his parents were supportive when he told them about him being gay, his ambitions, and how he wanted to pursue a career in makeup.
His dad, a professional contractor, converted an area in their home's basement into a makeup studio to help his son pursue his dreams.
His mom is also entirely supportive of her son and is actively found fighting off negative comments on social media targeted at James.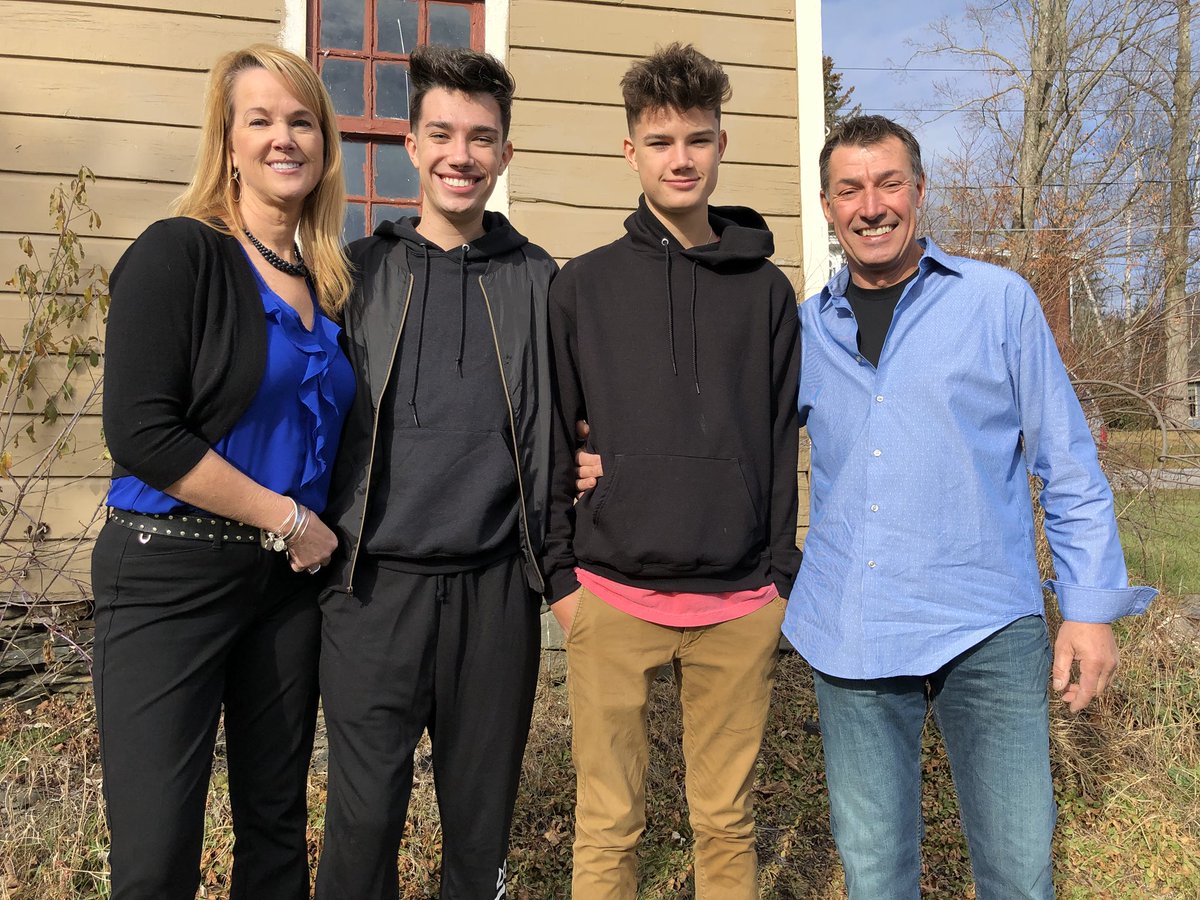 James Charles with his family on 17 December 2017 (Picture: James Charles's Twitter)
James also has a younger brother, Ian, who has caught attention after collaborating in some of James's makeup videos.
Unlike his brother, Ian has dated Loren Gray and is not gay. 
James has always been grateful to his family, who believed in him and his dreams. 
James Charles's World of Makeup
It is usually hard when you are a boy in a traditionally female-dominated industry, especially if you are a gay makeup artist. But it was not for James!
He has cleared all the myths and eliminated boundaries in proving gender doesn't determine any profession.
You May Also Like:- Openly Gay LZ Granderson Husband To Be, Net Worth At Age 46 - Details!
The 23-year-old openly gay makeup artist has loved drawing portraits since childhood. So his love for beautiful faces was never a question.
However, his first foray into the world of beauty was through hairstyling, as his father used to teach him how to braid hair when he was a little boy.
One of the biggest makeup stars of today, James originally got into makeup by accident. It was only when his best friend was running late for her makeup appointment that he first picked up a makeup brush.
Just at the age of 17, James Charles Dickinson made it to the cover of Covergirl's Magazine, becoming the first boy to do so and quickly became a hype among the favorite beauty vloggers in the industry.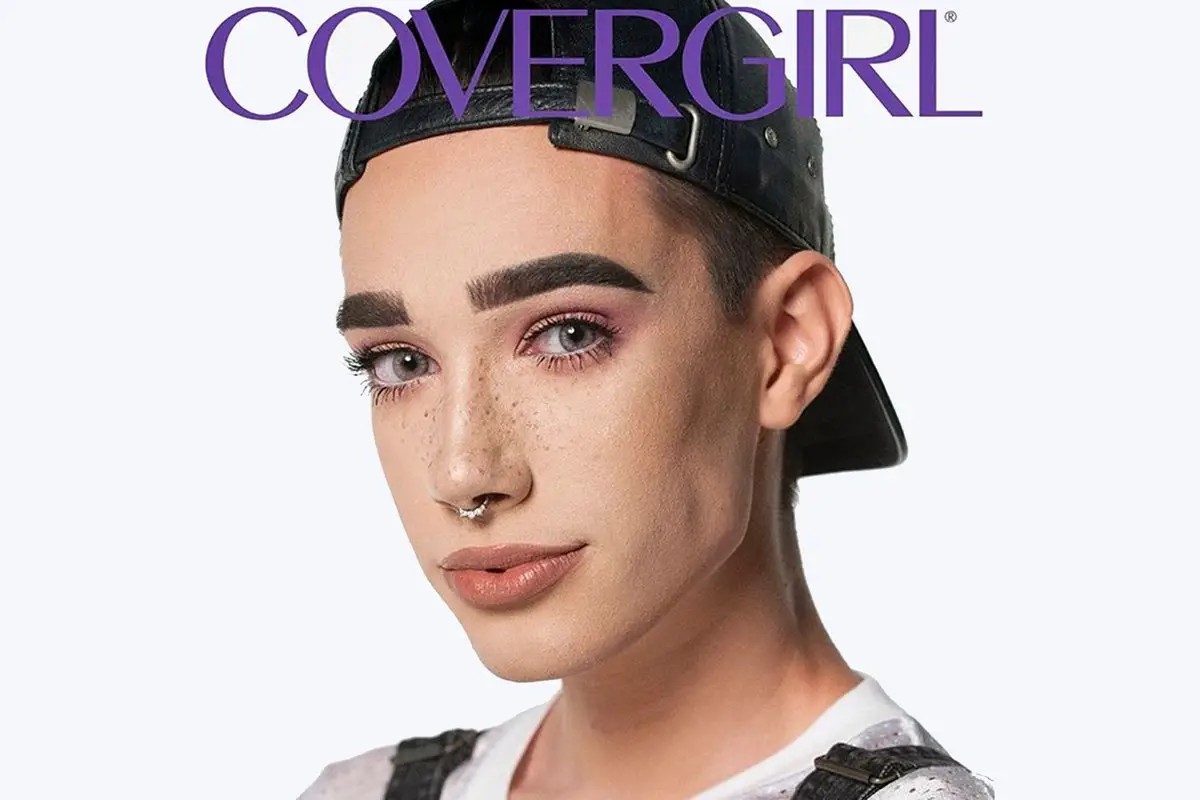 James Charles becomes Covergirl's first cover boy. (Photo: Instagram)
It's fascinating how a boy who originally learned and practiced makeup from YouTube videos now has his own YouTube channel with over 24 million subscribers where makeup tutorials are done.
However, he was in a big feud with his mentor in 2020.
James Charles's Feud with Former Mentor
Tati Westbrook was a motherly figure and a mentor to James, who even helped him boost his YouTube career. Although James was a YouTuber long before he met Tati, his appearance on Tati's video made him known to a broader audience.
But, James went behind her to promote Tati's rival company, Sugar Bears. In retreat, Tati shared a 43-minute-long video called BYE SISTER, accusing James of betraying her.
She even claimed that he often used his power and position to trick straight men into thinking they were gay.
A woman named Zara Larson also claimed that James had tried to flirt with her boyfriend and ask him out. Soon after, James released an apology video asking forgiveness from his mentor, but Tati seemed to have more effect on the internet community than him.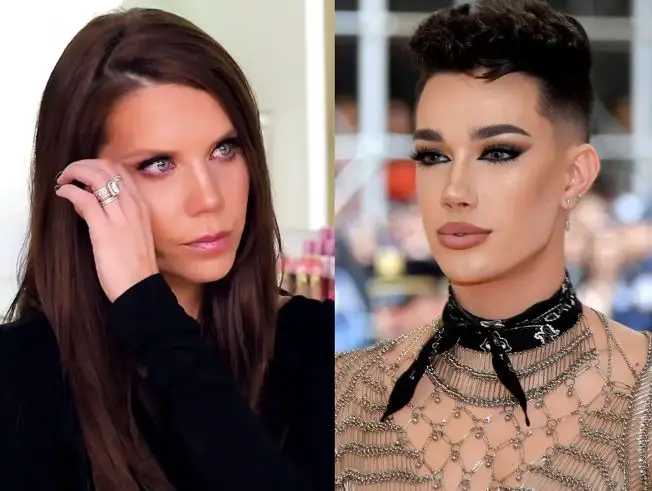 The feud between Tati Westbrook and James Charles. (Photo: Insider)
James quickly lost nearly three million subscribers, a big blow to the uprising YouTuber.
But, he released a second video and asked fans to judge the issue based on both sides. Meanwhile, Tati's subscriber count had skyrocketed, making viewers suspicious of her motives.
Zara also apologized publicly to James for making false accusations. After the matter was resolved, James regained both his previous supporters and some new ones.
However, this was not the end of the troubles James faced. He had a lot of issues when it came to his love life.
James Charles's Boyfriend Struggles
Dating life for James hasn't been easy. Especially after he rose to fame, the makeup artist faced a complicated dating life. However, in an interview with Seventeen, James accepts his struggles in talking with boys.
"I'm very bad at talking to boys. I'm not that great at it."
With the growing fame, he also has to deal with many local guys trying to take advantage of his reputation, with many asking for selfies of the makeup sensation. James, very frank by nature, tweeted on 21 September 2018, mentioning his inactive dating life.
Other Interesting Article:- Iron Man Actress Gwyneth Paltrow & Brad Falchuk Married; "First" Wedding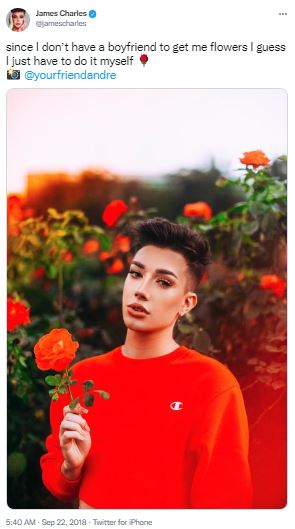 James reveals not having a boyfriend. (Photo: Twitter)
Thus, the makeup artist continually seems to fight off gold-diggers as according to Celebrity Net Worth, James's net worth is a whopping $22 million. 
Despite not having a boyfriend, James repeatedly gets involved in relationship controversies. 
James Charles's Relationship Rumors
James and his friend Larray were rumored to be dating. They frequently collaborate on videos, but once, they participated in a couple of TikTok challenges.
When their TikTok went viral, everyone wondered if they were dating. But neither of them has made a statement about it.
Later, Grayson Dolan and James were said to be dating. Dolan Twins, James, and Emma Chamberlain frequently hang out together.
It was believed that Grayson and James were more than just friends because of their closeness. However, both denied the allegations and made it apparent they were close friends.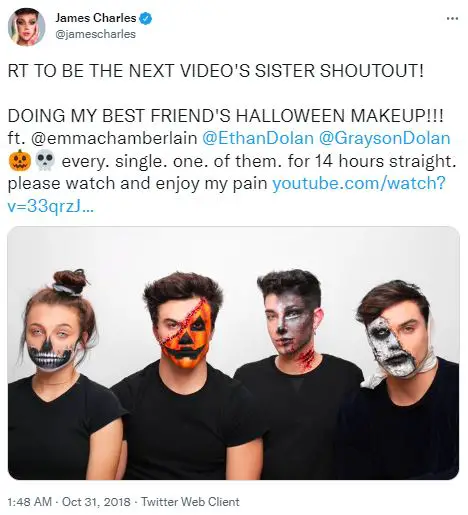 James with Dolan Twins and Emma Chamberlain during Halloween 2018. (Photo: Twitter)
James has been involved in many controversies regarding his dating life. However, James still hasn't found his perfect partner. 
We hope one of the most famous openly gay makeup artists will soon find his Mr. Right. 
Stay tuned to get more updates on James Charles.