Entertainment
Bri Barlup Not On Talking Terms With Emily Fernandez? Is Pregnant Again! But Who Is The Baby Daddy?
Bri Barlup is Pregnant Again! But Who Is The Baby Daddy? Bri is one of the cast members of "Little Women: Dallas," and a former member of "Little Women: Atlanta." Moreover, she is a single mother to her son Malik, 3, with her "Friends With Benefits" man Wooda Bowen. Wooda is her Ex-Boyfriend, even though he denied being "an official couple."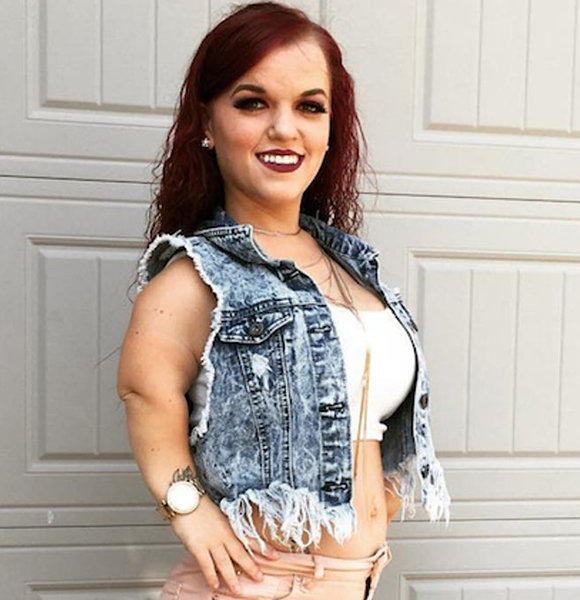 Quick Information
Gay

No

Instagram

https://www.instagram.com/leftcheeklg/?hl=en

Salary

$2000 per episode

Nick Name

Left Cheek

Lesbian

No

Eye Color

light Brown

Hair Color

Blonde

Hair

Short

Height/ How Tall? 3 Feet 11 Inches (1.19 m)
Net Worth

Not Disclosed

Birthday

4 October

Partner

Wooda Bowen

Divorce/Split

Not Yet

Relationship Status

Married

Son/s

Malik, Karter

Ethnicity/Race

Mixed

Zodiac Sign

Libra

Profession

Actress

Birth Place

Comal County, Texas, United States

Nationality

American
Bri is one of the cast members of Little Women: Dallas and a former member of Little Women: Atlanta. She has a son named Malik with her partner Wooda Bowen. She then was pregnant for the second time, but there were many questions about who the baby daddy was?. 
A Look Into Bri Barlup's Relationship With Her Baby Daddy
Bri Barlup and Wooda Bowen were in an on-and-off relationship after knowing each other for 5 years.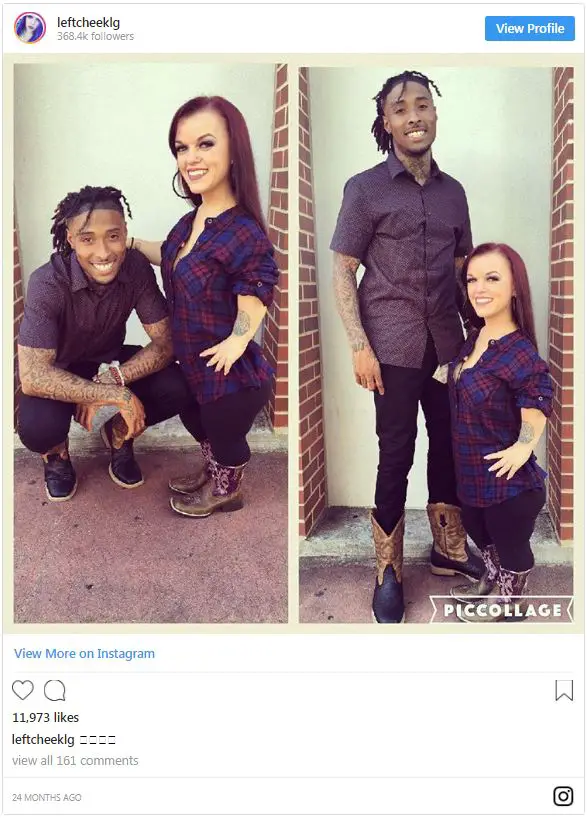 Bri Barlup with her on and off boyfriend Wodda Bowen (Photo: Bri Barlup's Instagram)
The two tried to work out their relationship and even visited a counselor, but nothing positive came out. Instead, he revealed he didn't see himself in a relationship with Bri. 
And that might be the reason he denies giving their relationship a proper title. Wooda once told a reporter,
 "Nah, we're not officially a couple, It's one of those things that's kinda hard to explain… I'd rather not have a title and be happy and live my life." 
It evidently caught Bri on the wrong foot. Talking to Lifetime's cameras, Bri said-
"It's hard to hear Wooda talk about our relationship, I know he hates titles, but it breaks my heart to hear him tell someone else we're not a couple."
Together, Bri and Wooda have a son named Malik, who was born on 5 July 2013. He has Achondroplasia, just like his mother. 
Bri's first pregnancy was documented throughout the season of "Little Women: Atlanta." Despite their failed attempts to be in a relationship, the couple lived together to co-parent their son. Then, the family of three moved to Dallas.
Months later, Wooda left Bri and his son to pursue his career in music. 
In mid-2017, Bri was in a relationship with a man named Jamarcus for a short period of time. Wooda was well-aware of the fact but had no problem with it as he was not into being in a relationship with Bri.   
Bri Barlup Pregnant With Second Child
Bri's pregnancy news dropped like a bombshell on the internet. 
The Little Woman: Atlanta star Bri gave a glimpse of her growing baby bump in her music video "Gettin Rich." It was reported that she was 5 months pregnant at that time. However, nobody knew who the father of the child was, including Bri herself. 
But Bri soon solved the mystery on 2017's season reunion special. During its taping, Wooda was reportedly brought out on stage, and she revealed him as the child's father. The news didn't go well with Wooda as he stormed off the stage demanding a paternity test.
It turns out Wooda was the actual father of the child. They welcomed their second baby boy Karter on 9 February 2018.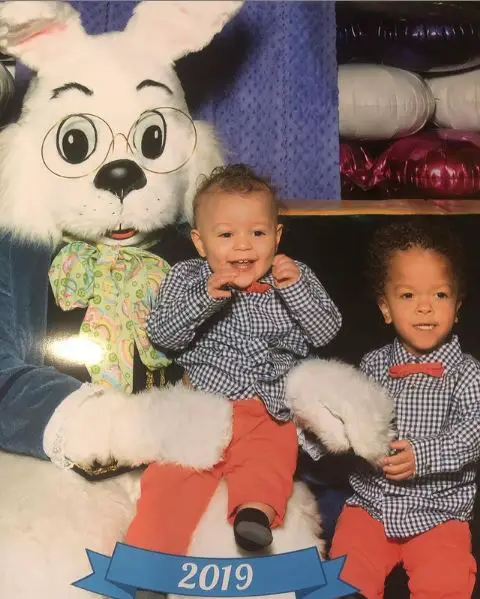 Bri Barlup's sons - Karter and Meek/Malik (Photo: Bri Barlup's Instagram)
Talking to ET Online, Bri told her partner Wodda was overjoyed to add the newest edition to their family. 
You May Also Like: Meet Harry Treadaway's Girlfriend / Partner! She's Answering Gay Rumors
Are Bri Barlup And Emily Fernandez Still Friends? 
Bri Barlup stands at the height of 3'11 because of Achondroplasia, which is a type of dwarfism. She was a club dancer alongside her best friend/fellow cast member Emily Fernandez before being cast on Little Women: Atlanta. 
She and Fernandez were also featured in rapper Lil Chuckee's music video for his song, "Da Wop." Since then, Barlup went with the nickname 'Left Cheek,' and Fernandez went as 'Right Cheek.'
See Also: Britni Thornton & Boyfriend Brad Fiorenza Split! At Age 27, Reality Star's "Time Issues"
But as of fall 2019, their friendship hit a bumpy road. They were not on speaking terms and even unfollowed each other on social media. In the sneak peek video of Little Women: Atlanta. Bri talks about working on the music career on her own and reveals that she and Emily are not friends anymore.
"We're not friends no more...I washed my hands and blocked her on everything..."