Entertainment
'AGT' Violinist Brian King Joseph Age 26 Wiki: Best Songs To Net Worth | Details
'AGT' Violinist Brian King Joseph grabbed himself admirers through his talent. Wiki describes the musician is suffering from...... Raised by parents, the ... aged musician enjoys a net worth of...... Securing a ... position on AGT, he has struggled his way to success despite the disease......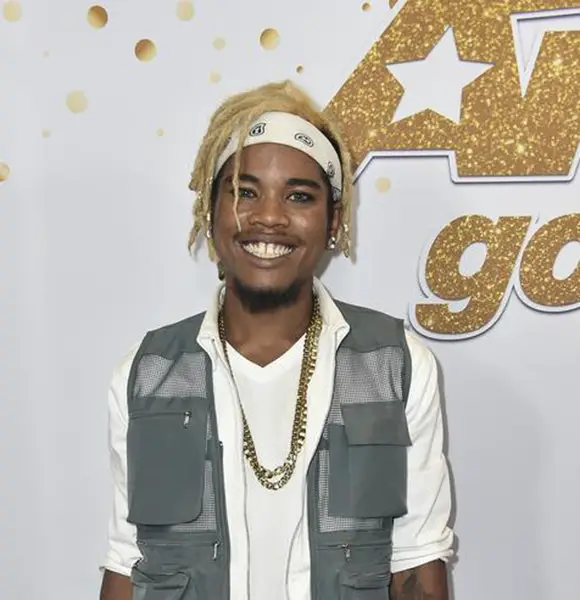 Life won't always be easy, but living through the troubles with a smile is how every person should live their life. A living example of it is Brian King Joseph, the violin player who secured the third position in America's Got Talent 2018.
Brian, with his talent, wowed all the judges and audience alike while his enthusiasm encouraged every person to live their life fully despite the troubles. Brian has a nerve disease which prevents him from the sensation of touch, but despite the illness, he was able to win many hearts with his performance.
Well, he sure is an inspiration for today's generation. Here is what his wiki-like-bio shows!
Journey To AGT, Age And Parents Detail Revealed
Brian King Joseph, who is recognized for competing on America's Got Talent (AGT) season 13, gained massive admirers through his performance during the show's audition. While his music is pleasing to ears, his life story is an inspiration to the mind.
Have a look at: Why Hasn't Fox News' Bill Hemmer, Age 52, Not Married Yet? Does He Have a Girlfriend or Engaged?
Being born and raised by his parents amid challenging circumstances, Brian did not have a privileged childhood. His love for music was fostered long before he even learned to play an instrument. 
Watching his older sister play the violin, Brian found himself being pulled towards it. He garnered the love for the instrument even before his mother placed one on his hand and when she finally did so, it felt entirely natural for him.
Brian, who celebrates his birthday every year on 25th April, previously played the violin every week at the church while also competing in multiple classical competitions. He was even able to grab a few first place ribbons. As he grew up, he found his escape through music. 
Later, he was offered a Full Presidential Scholarship by Berklee College of Music where he attended from 2012 to 2014 but was forced to end his program after he suffered from a neurological disease. The musician received neuropathy diagnosis which caused him to lose the sensation on both hands and feet. 
He suffers excruciating pain, and it is believed that the disorder will slowly spread all over his body. Despite the pain, Brian, now at the age of 26, did not give up his love for music. Music is something that has kept him going till today.
Something you would like: Porsha Williams Engaged! Boyfriend/Husband To Be Sheds Fortune On Ring
His talent is beautiful in itself but his look towards life is much more appreciating. He has been putting himself out in the world with a dream to fulfill before his body dictated otherwise.
He is putting an effort to form a connection with everyone through his songs and has made an impact on the world while he is still able to do it. In doing so, he has also been able to earn a considerable net worth.
A true inspiration indeed!
Romance With YouTuber Girlfriend, Long-lasting Love
While his look towards life is motivating, his love life is just as admirable. He shares a passionate relationship with his girlfriend, Kimmy Tan, who is a tattoo artist and a Youtuber. 
The couple has been together since they first met back in 2012 when Brian joined Berklee. They met during the orientation at the university which resulted in a strong friendship eventually turning it into romance.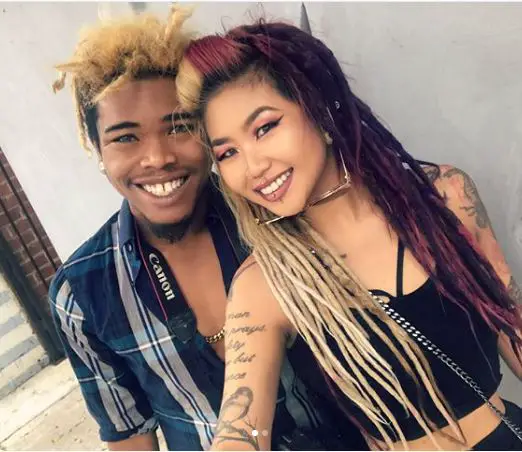 Brian King Joseph with his girlfriend of six years, Kimmy. (Photo: Kimmy Tan's Instagram)
The couple recently celebrated the 6th anniversary of their romance while being each other's backbone. Kimmy has been Brian's ultimate support when he goes through excruciating pain, and he is also an inspiration to his girlfriend.
See Also: Luciana Barroso Bio Details Age, Ex Husband, & Content Family With 'Martian' Star
The duo is a perfect match just as they balance their way into the life appreciating each other's presence.