Brian Ortega shares his children with his longtime girlfriend...in the UFC with an estimated net worth...the fighter was dating actress ... has one younger brother named Chris Ortega and...things took a U-turn after Brian faced...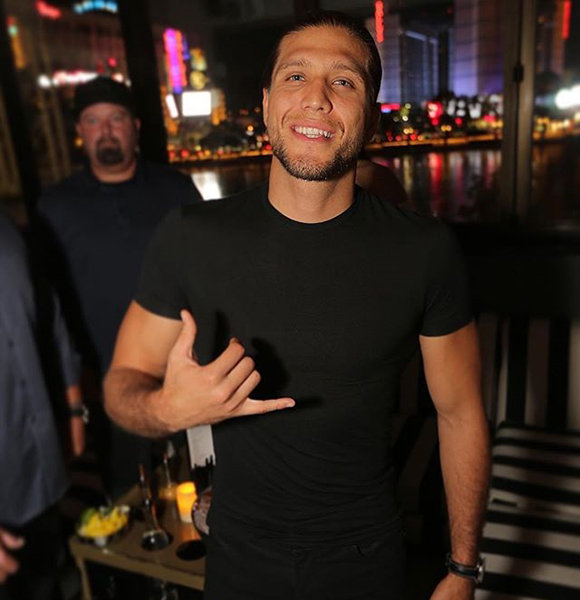 Brian Ortega is a professional mixed martial arts fighter associated with the Ultimate Fighting Championship(UFC). In the featherweight ranking of the organization, he holds the second position.
Interestingly, he won four UFC Fight of the Night Awards and succeeded seven matches through his preferred tactic of submission.
Age, Wife, Children
The 28-year-old athlete, who dons a height of 5 feet 8 inches(1.72 meters) along with a weight of 66 kg, is already a father to two sons. Although he has managed to keep his dating life very private, he shares his children with his longtime girlfriend, Stephanie Roberts.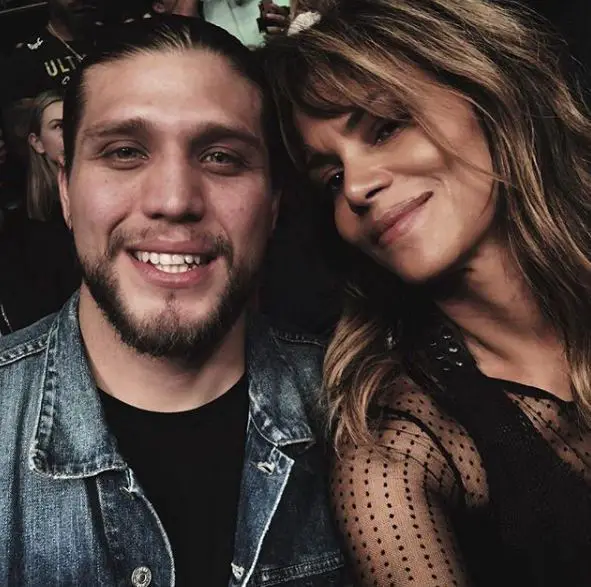 Brian Ortega poses with actress Halle Berry in February 2019 (Photo: Brian Ortega's Instagram)
Interestingly, there were rumors in 2019 that the fighter was dating actress Halle Berry. But, the talk was put to rest when it got revealed that he was training the actress for her upcoming movie.
Bio: Family Plus Ethnicity
Brian Ortega was born on 21st February in 1991 in California, USA. His father was an undocumented immigrant, who was originally from Hermosillo, Mexico, whereas his mother came to the US to seek a better future.
In his family, Brian has one younger brother named Chris Ortega and two sisters.
See Also:- Anthony Pettis in a Perfect Dating Affair! Only Love Between Him and Girlfriend
Growing up, the UFC fighter faced unpleasant circumstances in his life as both of his sisters were struggling with addiction (one to methamphetamine and the other to alcohol). Since his parents were busy feeding the family by working more than two jobs, the matter got worse.
On top of that, the fighter was not in the good shape himself; he was expelled from his high school more than four times and was even jailed.
However, things took a U-turn after Brian faced a horrifying scenario. While he was returning home, one day, after getting out on bail, he came across a woman in the street. She was under the influence of drugs. A little approach to the woman made him realize that she was no other but, his own sister.
He took her home and a violent fight among him and his sisters erupted. Keeping the rage aside, when he saw his mother crying and his sisters choking onto each others neck, he couldn't ignore his pitiful life. Thereon, he decided to turn things around and get his life in order.
Career Start, Charity
Brian trained for Brazilian Ji-Jitsu that taught him discipline and helped him set a career in martial arts. Eventually, he won his first pro-MMA Championship. Then, a breakthrough in his career came after he got signed with UFC in 2014.
Covered MMA Shows:- Ariel Helwani Wife, Net Worth, Family
Since 2018, the fighter became one of the sellable and prominent players in the UFC with an estimated net worth of about $ 3 million.
As of now, he gives time to charity works through his self-titled foundation, which helps children facing difficult situation while growing up. His charity has also received support from star Robert Downey Junior.