Entertainment
Bryan Tanaka [Mariah Carey's Boyfriend] Bio, Net Worth & Family Insight
Bryan Tanaka is a celebrity dancer and choreographer...has been dating Mariah Carey for many years...his girlfriend...bio reveals his age...has been in an on-and-off relationship...Asian-Hawaiian ethnicity...relationship with his parents...from the family...stands at the height of 5 feet 10 inches (1.78 meters)...alongside his younger brother...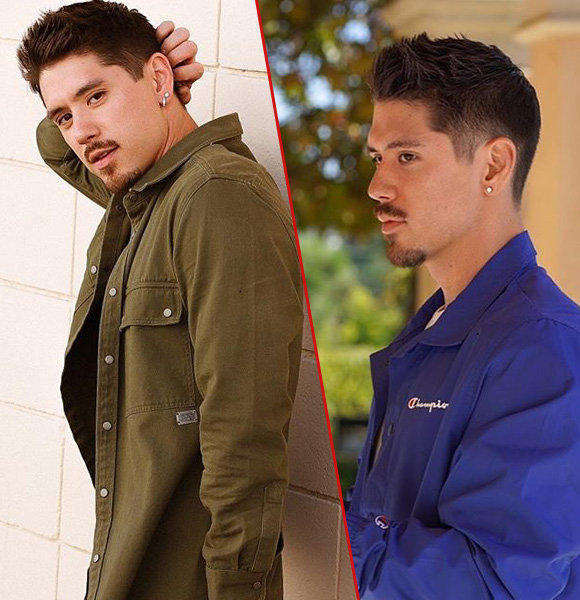 Bryan Tanaka is an American personality. He is most famous for being a dancer and choreographer, having worked with various superstars such as Beyonce, Rihanna, and Mariah Carey.
During his career as a performance artist, Bryan has appeared in many music videos. In addition to that, he has performed in various shows such as the Grammys and MTV Music Awards.
Bryan Tanaka's Girlfriend: Relationship With Mariah Carey
Bryan and Mariah have been in an on-and-off relationship for a long time. They have got together and broken up multiple times during their uncertain relationship. 
Their story started in 2006 when they first met. They got to know each other during a rehearsal for Mariah's Adventures of Mimi tour at Sony Studios in Los Angeles, California. They didn't talk much on that first encounter. But, there was an instantaneous connecting between the two. 
Another Famous Dancer:- Who Is Amy Dowden? Strictly Come Dancing Star's Partner & Married Status
However, nothing much happened between the two for many years. But, finally, in 2016, Bryan opened up about Mariah and his feelings and adoration for her during an interview with E! News.
Around the same time, Bryan and Mariah started getting closer and finally started dating in November 2016. 
Immediately after they decided to get together and performed together on Seth Myer's late-night show, speculations arose whether they were already engaged. The ring on Mariah's finger caused this havoc on the internet. However, it turned out that they were not engaged.
The first relapse in their relationship came at around April 2017 as they decided to break up. But, just a month had passed when Mariah reconciled with Bryan, around the end of May 2017.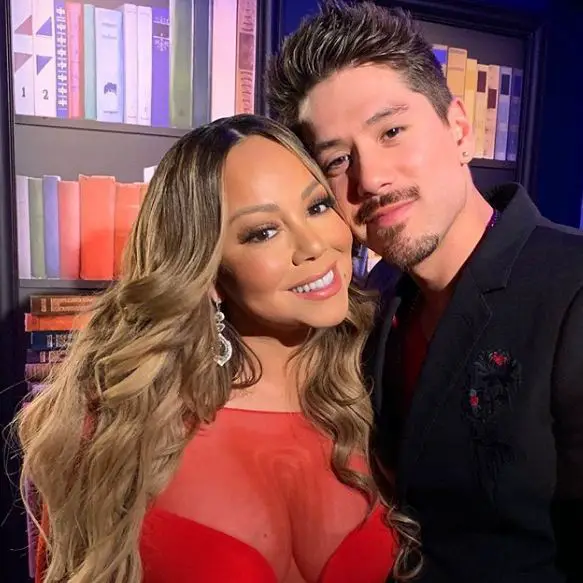 Bryan Tanaka poses with Mariah Carey (Photo: Bryan Tanaka's Instagram)
Fast forward to 2019, and some rumors about their split were again circulating on the internet. However, the pair destroyed the rumors as they were spotted at a beach in Hawaii in May 2019, further cementing their relationship. 
Ever since their first reconciliation, they have not faced another separation. They frequently appear on each other's social media posts. 
Who is Mariah Carey?
Mariah Carey (full name- Mariah Angela Carey) is a singer and songwriter who was born on 27th March 1969 in Huntington, New York. She is most known for her albums, such as Emotions (1991) and Daydream (1995). 
Another Famous Singer:- Is Noah Cyrus Related to Miley Cyrus? Who Is She Dating Now?
The singer of the hit All I Want For Christmas has also worked in various movies and appeared in multiple TV shows. All in all, she has a net worth of around $320 million. 
Family, Parents & Ethnicity 
Bryan was born to Bruce Tanaka (father) and his mother. His father is of Japanese descent, and his mother is Hawaiian, making him Asian-Hawaiian. He describes himself as "Half-Asian, Hawaiian White boy." 
Bryan is a native of Washington and was born in Olympia, Washington. He grew up alongside his younger brother Danny Storey Tanaka. 
Interesting Bio Facts: Age, Height
Bryan was born on 11th April 1983.
He stands at the height of 5 feet 10 inches (1.78 meters).
The dancer has a black belt in Tae Kwan Do, a feat which he achieved when he was just 12 years old.
Bryan has also made some appearances on TV, including in the HBO show, Entourage, in 2006.