Bryana Salaz is a reality show veteran. 
Started taking part in singing competitions as a 12-year-old, she went on to audition for America's Got Talent in 2011. However, she failed to advance past the Las Vegas rounds. 
But, she didn't give up on her reality show dreams. Three years later, Bryana participated in The Voice and managed to reach the top 20 with coach Gwen Stefani by her side. 
After gaining traction via singing, she managed to land a significant acting gig in Netflix's show, Team Kaylie, in 2019. The same year, she appeared as Logan in the TV show and movie respectively, named Malibu Rescue. 
Is Bryana Salaz Dating? Boyfriend Info 
One thing that sets apart Bryana from all the notoriously private celebs is her honesty regarding her dating status. The actress of age 22 is rather honest about her single life. 
It might come as a surprise to many that Bryana never had a boyfriend as of July 2019. According to her, she did talk to guys over the years - even for a year with one - but things didn't go as far as a relationship. 
Malibu Rescue Star:- Ricardo Hurtado Girlfriend, Parents, Ethnicity
In July 2019, she took to Twitter to share that people from her high school were either married or engaged or already married with children. 
And, there she was yet to get into a relationship. Bryana's hilarious take on her lack of romantic history is a hit among her followers, who give her support in her single dating staus.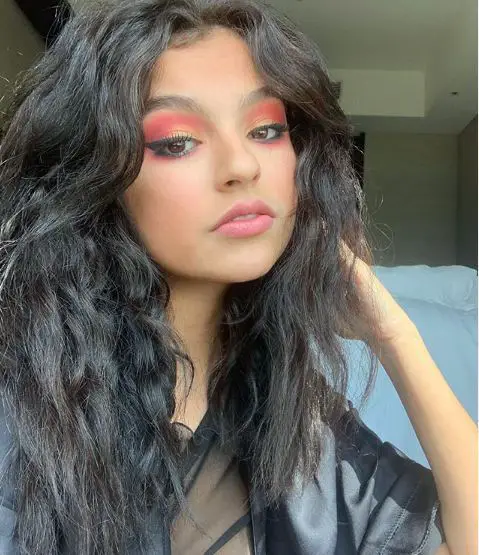 Bryana Salaz enjoys her single life as of October 2019 (Photo: Bryana Salaz's Instagram)
Amidst, lack of a guy in her life, Bryana has been open about her celebrity crush on Maze Runner star Dylan O'Brien. In 2015, she jokingly addressed him as her best boyfriend ever on Twitter. And, she shared a video of the actor where he wished her "Happy Birthday."
Maybe, Bryana will find a guy in 2019 and announce her relationship on the same social media giant. 
Family, Ethnicity
Bryana comes from a military background. Her father, Edward Salaz, serves in the military as a colonel. Due to her father's profession, she would move from one place to another every two years. 
As a result, she changed schools a lot. Many might not be aware, but she went to four different high schools. While it might be challenging for many, Bryana embraced her constant moving and developed the ability to adapt to a new environment. 
Sharing the same journey were her siblings: an older sister and a younger brother. Her elder sibling is married, while Bryana's brother is a college student. 
Interestingly, the Salaz siblings' parents got married just a week after their first meeting and managed to build a family of five. Apart from loving parents, the actress of height 5 feet 2 inches (1.57 m), and her siblings share Hispanic ethnicity.