Burna Boy is the new face of the rapping era, whose raps and songs make peoples...established himself amongst the greats like Jay-Z, Eminem, Drake and has not hesitated...earnings from YouTube channel tilted after his name and recurring title tracks in... couple met for the first time in Ghana when...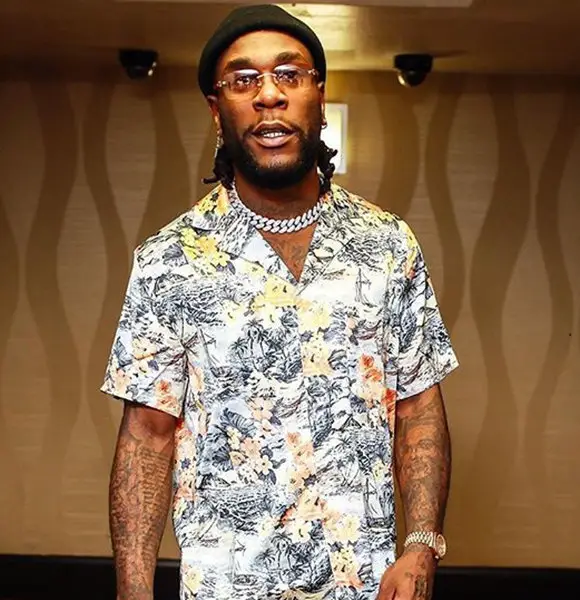 Burna Boy is the new face of the rapping era; his raps and songs make peoples of all age want to dance.
The budding rapper includes most valuable exponents of Afro-fusion music in his work. His debut album Leaving an Impact for Eternity, of Lagos-based label Aristocrat Records, went on air and climbed number seven on the Reggae Albums list.
Net Worth & Nationality
Burna Boy's growth as a rap artist was genuinely remarkable. After rising to fame via 2012 single Like To Party, he became the recipient of Nigeria Entertainment Award, the following year.
Similar Rapper:- Big Boi Wife, Net Worth, Kids, Family Real Name
As an emerging talent in the music industry, Burna is building up his net worth. The Nigerian star's income from his self titled YouTube channel and recurring title tracks in movies and music production companies add to his earnings.
Now, he is getting ready for his 2019-2020 tour which consists of 23 concerts starting from August. In 2019, Burna also sang a song in Disney's movie The Lion King, which became immensely popular.
Burna's Girlfriend
In 2014, Burna Boy posted a picture with his girlfriend and preached about sticking with his first love forever. But, the 28-year-old rapper couldn't stay true to his words. He broke things with his childhood sweetheart and started dating Stefflon Don.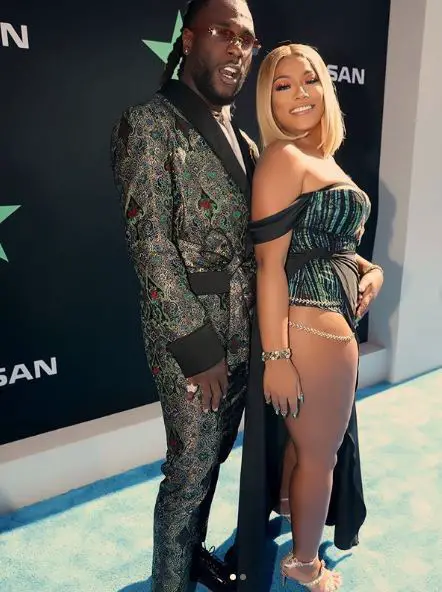 Bruna Boy with girlfriend Stefflon Don on BET Awards in Los Angeles on June 2019 (Photo: Stefflon Don's Instagram)
The couple met for the first time in Ghana when Stefflon missed her flight back home and ended up going to the rapper's concert. From then on, the couple has not left each other's side.
Bruna's girlfriend, Stefflon, is a single mother to her son from a previous relationship.
Bio: Real Name Plus Family Background
Burna Boy - real name Damini Ogulu - was born on 2 July 1991 in Port Harcourt, Nigeria to father Samuel Ogulu and mother, Bose Ogulu. His parents raised him in Rivers State/Lagos State and supported him in his music since he was a child.
The loved child possesses Black ethnicity and stands at a height of 6 feet 2 inches (1.82m).
You May Wanna See:- Megan Thee Stallion Real Name, Parents, Net Worth
Growing up, he began creating his music in high school with his friends in an old computer. After graduation, he moved to London to attend a University but, dropped out after two years.
After moving to Nigerian in 2010, he began to connect to the music of his native state and traveled to a friend's place, who had some studio space. He then created a blend of Afrobeat and released a song named Like To Party which marked his entry in the music industry.
In 2017, he released a flurry of hit singles like Rock Your Body, Streets of Africa and Koni Baje, which opened different opportunities for the rapper.