Entertainment
Calpernia Addams Before And After, Husband, Real Name
Calpernia Addams is a notable television personality herself, and for those well acquainted ...... life before and after she generated the.......in the town of Nashville, Tennessee under the real name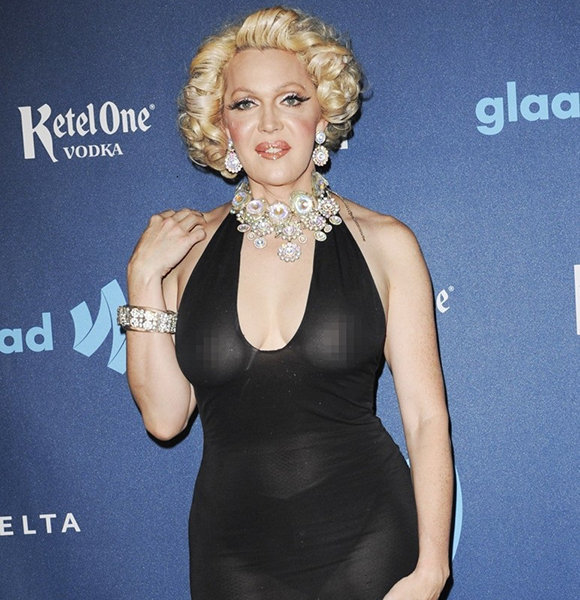 Ever wondered where Jared Leto took inspiration for his Oscar award-winning role as a transgender character in the movie Dallas Buyers Club? Well, while preparing for the role, he consulted transgender activist and actress, Calpernia Addams.
She is a notable television personality herself, and for those well acquainted with the reality series Transamerican Love Story, she needs no introduction at all.
The transgender actress is also an author with her memoir titled Mark 947 and a producer of movies such as Transproof and Casting Pearls. However, she had served a life full of service and struggle before getting her hard-earned fame.
Before Fame Plus Bio
Calpernia was born as a male on 20th February 1971 in the town of Nashville, Tennessee. While her real name remains a mystery, she adopted the moniker, Calpernia Sarah Addams.
She had chosen the first name, inspired by the character called Calpurnia from a Shakespeare's play and also from the character of Calpurnia in the show The Addams Family.
Actress from The Addams Family:- Anjelica Huston Husband, Net Worth, Relationship
Her parents came from a rigorous Christian background.
As a child, she suffered through gender dysmorphia, unable to come in terms with her sexuality. So, after turning 20 years old, she went through gender reassignment surgery.
Death of Boyfriend
Before getting involved in the entertainment business, Calpernia served as the member of the Navy Hospital Corps for four years. Meanwhile, in 1999, she was dating Barry Winchell, a 21-year-old US army officer.
Unfortunately, her boyfriend Barry was bullied and murdered by other soldiers for being involved in a relationship with her, a transgender person.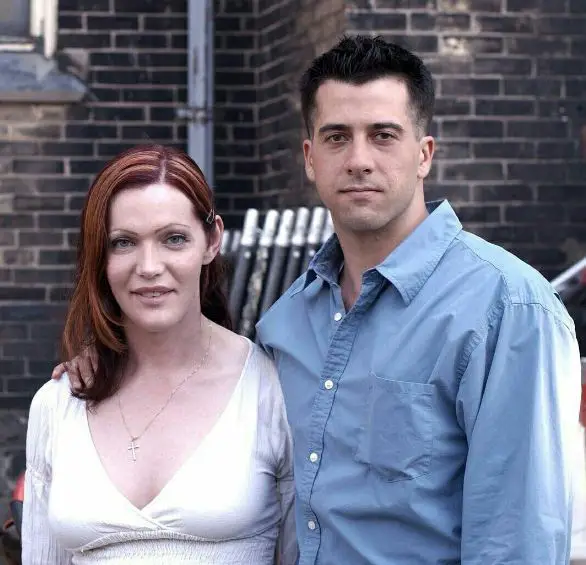 Calpernia Addams poses with actor Troy Garity (who portrayed her late boyfriend Barry Winchell) on the set of A Soldiers Girl in 2002 (Photo: pinterest.com)
The event sparked colossal debate, and it inspired the 2003 drama film A Soldiers Girl. All of these undoubtedly had a significant impact on Calpernia's determination to act on transgender rights.
Does She Have A 
Husband?
At the age of 48 now, Calpernia is unmarried, she doesn't have a husband yet. However, she hints about her relationship with her secret boyfriend, time and again on Twitter.
But, she hasn't revealed his identity or picture and neither has clarified if the boyfriend-related posts are real things or just a joke.
After Fame & Net Worth
Eventually, after the premiere of the film, A Soldiers Girl, Calpernia was approached to perform in the first all-transgender production of the play The V***** Monologues. Through her artistic endeavors, she was able to combat violence against women by raising funds for several organizations.
Likewise, under her production company, she produced films that represented the transgender community by shedding light on their struggle.
Transgender Women Icon:- Marci Bowers Before and After Pictures & Family With Wife; A Bio
As of now, due to her appearances in groundbreaking reality shows and the formation of her own company Deep Stealth Productions, Inc, Calpernia does get financial income too. Although, her verified net worth isn't out in public yet, it's certain she receives impressive amounts from sales of her books and projects.