It could not have gotten any more prominent for the fans of famous country singer, Camaron Ochs a.k.a. Cam.
The My Mistake hitmaker, who married husband Adam Weaver on 25 September 2016, was hiding a massive secret for months. After her big day of marriage in an intimate desert town of Joshua Tree, California, this news was the next big thing for the couple.
Following three years of marriage, the couple is finally knocking on the doorsteps of parenthood with a seven months pregnant Cam. On 15 October 2019, the couple publicly addressed the good news via an Instagram video.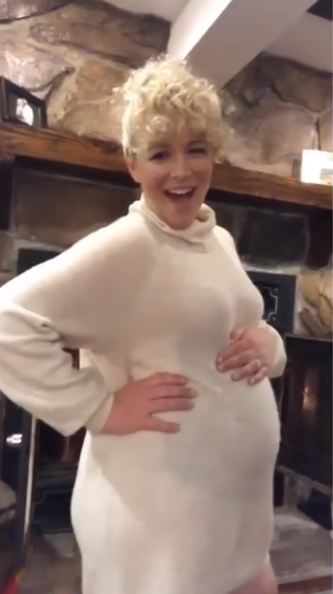 Camaron Ochs shows off her baby bump in October 2019 (Photo: Camaron Ochs' Instagram)
In the video, Cam was seen showing off the baby bump and revealing the time since they have been keeping the news as a secret. As of now, it seems like the loving couple is more than ready to embrace parenthood and welcome their first baby together.
Married, Husband, Baby
It all started back in 2015 when the couple got engaged with each other. Having said that, they did not just find love immediately after seeing one another for the first time. Before reaching the point of engagement, the two dated for a couple of years.
Talented Pop-Singer:- Logan Henderson Married, Family, Net Worth
Cam & Adam came close and became each other's best pals. That's not all, the pair even accepted a long-distance relationship to make the thing work between the two.
The lovers often wandered away from each other but kept in touch wherever they went. They talked for hours on the phones and face timed on several occasions, which helped them through their difficult times.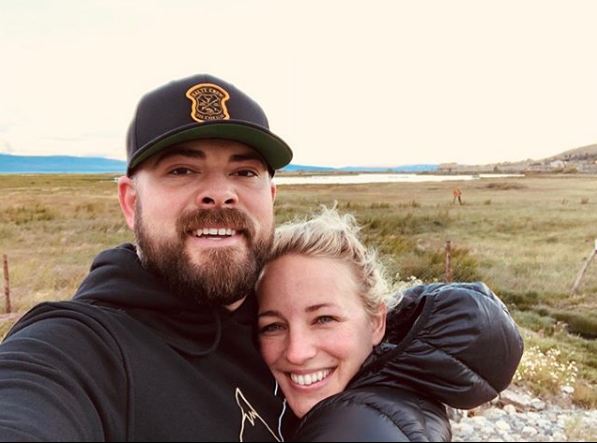 Camaron Ochs and husband Adam Weaver celebrate their third anniversary in September 2019 (Photo: Camaron Ochs's Instagram)
Having laid a solid foundation of love, the couple got engaged and married a year later in 2016. The wedding ceremony saw an intimate outing in the desert town of Joshua Tree, California, with close family and friends. The bride rocked a steller Jenny Packham gown; whereas, Adam looked dapper in an ash grey suit.  
After officially becoming husband and wife, their fans were awaiting good news to follow soon. Little did Cam's well-wishers know that the couple would hide the story of being pregnant with a baby up until October 2019. Cam and Adam have concluded expecting the baby mid-December or early January and is ready to become parents.
Age, Album & Net Worth Info
Camaron Ochs - age 25 - is one of the most loved country singers in the music industry. She grew up in Huntington Beach, California, but her love for country music was inspired by her visit to her grandparent's house on their ranch.
Movie Star:- Finn Roberts Dating, Girlfriend, Gay, Family
As days passed by, Cam opened a cappella group in college and also learned to play guitar. Similarly, she also traveled to different places with the Karavan band. Then, she established a self-titled YouTube channel and uploaded her songs and lyrics.
Likewise, she released her debut album Untamed in 2015, which created a decent buzz in the US Hot Country Charts. However, her debut singles like My Mistake and Burning House reached number four in the US charts.
Having achieved so much from music, Cam now lives a very lavish lifestyle with an average salary of $35,000 and considerable net worth.