Entertainment
Camila Morrone Affair With Jenner's Bestie Bro, Dating Oscar Winner Boyfriend
Argentinian model Camila Morrone has mesmerized a lot of followers by her bold and alluring physique.
However, the stunning beauty got more public attention because of her affair with the Hollywood heartthrob.
So, who is the person the young model is reportedly dating? Follow the article to get the answer!
Camila Morrone's Dating Buzz
Self-inspired lifestyle blogger Camila Morrone's affair with a Hollywood giant seems to be enthralling.
The couple was last spotted on 28 March, walking arm-in-arm in West Hollywood after a breakfast date, where Camila was seen giving a kiss on the shoulder of the reported-boyfriend.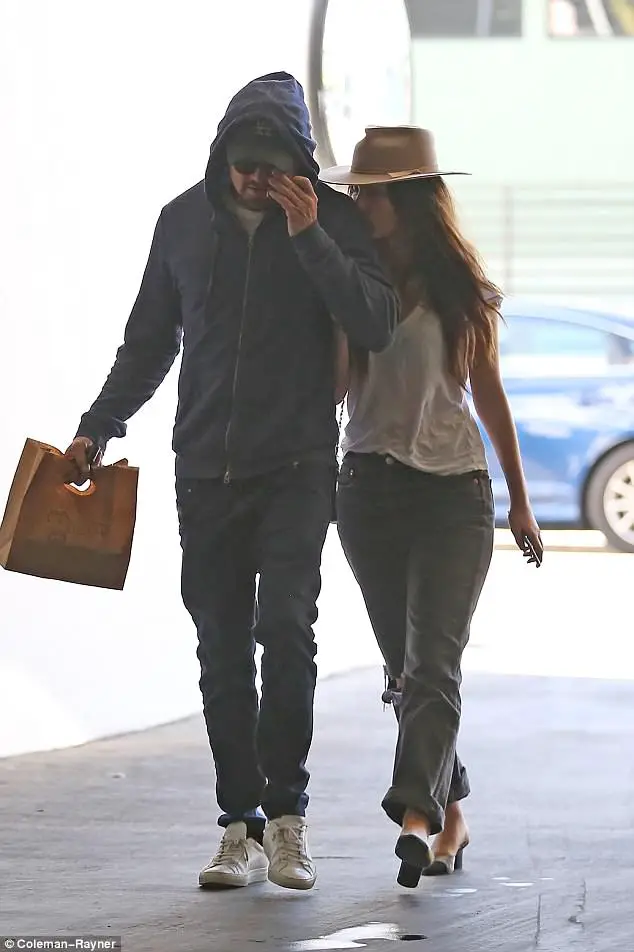 Camila Morrone walks arm-in-arm with Leonardo DiCaprio (in his classic go-to-date hood) on a breakfast date in West Hollywood on 28 March 2018. (Photo: Coleman Rayner/Dailymail)
According to People magazine, she was first spotted with reported beau Leonardo Di Caprio while shopping together at Barneys in Los Angeles in December 2017.
It looks like they are family friends who have known each other for a long time, as Moronne's mom, Lucila Sola, has been dating Leonardo's friend Al Pacino.  
An insider of Leo had turned down the rumors in December 2017 stating that they were 'just' close family friends, but the fans aren't ready to believe that they are just friends, as they have been spotted several times since then.  
In January 2018, Morrone went on a vacation with twenty-year older DiCaprio at Aspen, Colorado.
Later in February, the pair stepped out together from American TVhost, Ellen DeGeneres' birthday event, where Leo was seen to putting his hand on Morrone's back. 
Despite their proximity, they have not revealed about their romantic attachment in the interviews or shared the confirmation on their respective social account, which indicates their preference of a low-key dating affair.
If Camila and Leo are seriously dating, she wouldn't be his first model girlfriend. The Inception actor has a long history of dating beautiful model; he has dated  Erin Heatherton, Ashley Roberts, Nina Adgel, Kelly Rohrbach, and many others.
The last model, not counting Camila, Leo dated was Juliette Perkins, also represented by IMG. Morrone is a year older than Juliette.  
According to The Cut, the reported boyfriend-girlfriend first met during the Art Basel event in 2017. 
Camila Morrone Ex-Boyfriends, Jenners
Regarding Camila's past affairs, Camila was previously dating Joseph Perez, the founder of the goodies website cherryla.com. Joseph is the brother of Lauren Perez, a good-old friend of two Kardashian sisters. 
Kendall's bestie Lauren works as the Creative director at Bandier, a beauty-lifestyle boutique.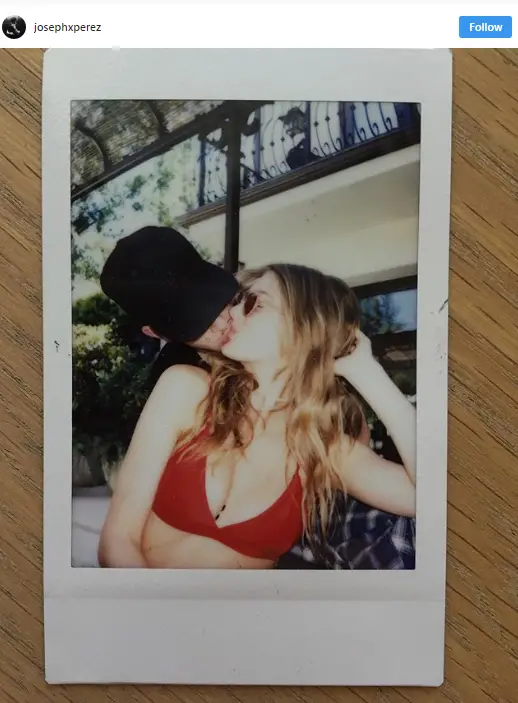 Camila Morrone kisses then-boyfriend Joseph Perez (Photo: Joseph Perez's Instagram, June 2016 )
Later in December 2016, The Hollywood Fix uploaded a video titled "Camila Morrone Has Lunch With Her Boyfriend Fai Kahara At Fred Segal," to which neither Camila nor Pop singer Fai Khadra, brother of DJ twins Simi and Haze, gave public statements. 
It turns out that Fai Khadira, Simi, Haze, Joseph Perez, Lauren Perez, Kylie Jenner, Kendall Jenner, Bela Hadid, and Camila know each other well and are close friends. 
Camila Morrone's Flim Debut, Blogging, Family
The Buenos Aires native attended the Beverly Hills High School's, Independent Study Program, and later graduated in 2014.
She began modeling in 2016 by joining IMG Models New York and made it to the cover page of Vogue Turkey.
Camila made her runway debut modeling for Moschino's 2017 Resort Collection. Camila also appeared on Sports Illustrated and ads for Victoria's Secret PINK at the beginning of her career.
Later, she earned her acting debut from James Franco's directorial Bukowski in 2017. However, her big movie debut came in 2018 with American vigilante action film Death Wish starring Bruce Wills. She took the help of American actor Al Pacino, whom she calls her stepdad, while preparing for the film. 
In 2018, she also played a leading role in American high school comedy Never Goin' Back. 
A huge fan of Leonardo DiCaprio and Tom Hardy, Camila also holds one million plus followers on her Instagram.
Morrone, born on 16 June 1997, in  Buenos Aires, Argentina as a daughter of Argentinian actress Lucila Solá and former male supermodel Maximo Morrone, may be young but she has a caliber to attain success instantly.
In her website cami-morrone.com, she pitches relatable lifestyle ideas to people so that they can live their lives betters.
When she is not blogging, modeling and acting, she likes to spend time with her close circle of friends. She also has a younger brother.  
Keep Visiting for the latest updates on the life of Camila Morrone!