Carl Weathers is a former Oakland Raiders player...an accomplished American actor...about the current status and work of this multi-talented genius...has also emerged with a tremendous amount of gravitas...Carl has been married...are the sons of the actor...as someone who has spent decades in a...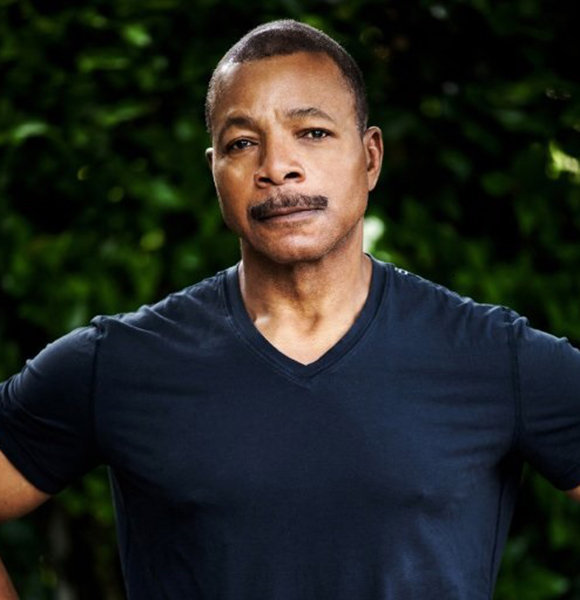 Does the Combat Carl ring any bells?
Well, the hands are raised for all the Toy Story fans. In the very first Toy Story, there was a toy named 'Combat Carl,' the name itself takes us back to a particular type of action figure, which never shied away from doing the right thing, be it in battle or otherwise. Fans finally met the real Combat Carl in 2013 with Toy Story of Terror, voiced by Carl Weathers.
Carl Weathers is a former Oakland Raiders player of the National Football League (NFL) and an accomplished American actor. The NFL star is also best known for his role as Apollo Creed in the Oscar-winning movie Rocky plus three of the sequels, Al Dillon in Predator and Chubbs Peterson in Blockbuster comedy Happy Gilmore and Little Nicky.
Also, Carl was inducted into the International Mustache Hall of Fame in 2016 in the category Film and Television.
Whereabouts Now
Many of his fans are wondering about the current status and work of this multi-talented genius, who has aced in two major careers – football and acting. Cheers to the 71-year-old Carl, who is still going active in the Hollywood and entertainment industry.
You Should Read American Fashion Blizz:- Kelly Henderson Boyfriend, Engaged, Ethnicity
Apart from enjoying his role in TV comedy series, Arrested Development, Carl recent acting ventures have been in the TV series in the like of Star vs. the Forces of Evil (2017-19), Law & Order: Special Victims Unit (2018), Magnum P.I (2018), and The Mandalorian (2019).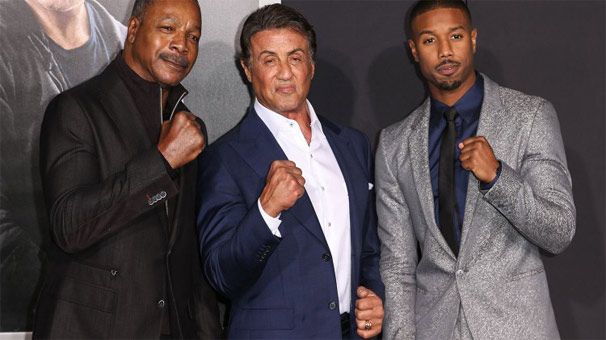 Carl Weathers (right) with Sylvester Stallone (center) and Michael B. Jordan (left) for Creed 2 in 2018 (Photo: pinterest.com)
In all honesty, Carl's voice has also emerged with a tremendous amount of gravitas, and his fans are drawn towards his unique sound. No wonder the former NFL star was busy in 2019, giving his deep, commanding voice for Combat Carl in Toy Story 4 and The Apologizer for Pinky Malinky.
Who Are Carl's Spouses?
The dynamic star has three spouses. Not at the same time, but Carl has been married three times.
Carl's first marriage came in 1973 when he married his first wife, Mary Ann Castle. The ex-couple marriage resulted in divorce after a decade together.
Further, his second wife is Rhona Usneel, whom he married in 1984, but sadly, that marriage also ended up in divorce.
In 2007, Carl once again tied up his knot with his third wife, Jennifer Peterson. However, as the previous two, this one was far short-lived of only a couple of years.
Family And Net Worth
Carl, towering with a height of 6 feet 1 inch, i.e.1.85 m, had three unsuccessful marriages, but have two children. Both the children were from his first marriage with Mary Ann Castle.
Also Read Successful Actress Tessa Thompson:- Dating Discreetly Or Too Busy To Have A Boyfriend Because Of Multiple Career?
Matthew Brandon Weathers and Jason Anthony Weathers are the sons of the actor. Mathew is 43 years old, and his younger brother Jason is 40 years old.
As someone who has been a star in his football career, Oakland Raiders (1970-1971) and Canadian Football League (CFL) (1971-1974), and more than four decades in the entertainment industry, Carl sits comfortably at an estimated net worth of $6 million.