Rose to the top of the game with the song...in...Carly Rae Jepsen is an....she was born in...second child to her parents...started her career from a reality TV show...although she didn't...friends with Justin...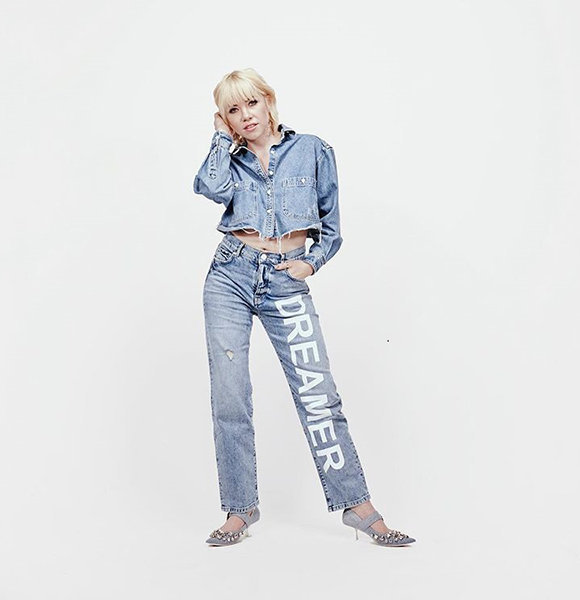 Best known for her hit single Call Me Maybe, Carly Rae Jepsen is a Canadian singer and songwriter. With the release of her EP Curiosity in February 2012, the singer rapidly became a pop-culture sensation.
The single, Call Me Maybe was a huge hit and topped the charts in more than a dozen countries. It went on to capture the singer an American Music Award, two Billboard Music Awards, and two Grammy nominations.
Carly Rae Jepsen's Bio
Born on 21 November 1985, Carly is the second child of parents: Larry Jepsen and Alexandra Lanzarotta. She has a brother and a sister named Colin Jepsen and Katie Jepsen, respectively. 
Canadian Born Rapper:- Tom Macdonald Wiki, Age, Net Worth, Girlfriend
The singer grew up in Mission, British Columbia alongside her siblings and attended the Heritage Park Secondary. For her higher education, She enrolled in the Canadian College of Performing Arts in Victoria. 
Apart from her education, Carly is also a stunning woman. The natural brunette stands tall with a height of 5 feet 2 inches ( 1.57 m ) and maintains a slim curvy figure.
Dating? Who Is Boyfriend?
As for the pop star's personal life, Carly did have a few failed relationships. 
In 2011, she was in an affair with a guy named Jordi Ashworth. However, their relationship was short-lived, and Carly ended up dumping Jordi in June 2012. 
The same year, Carly worked on her song, The Kiss, with American singer-songwriter-record producer Matthew Koma. Just a month after dumping Jordi, the singer started dating Matthew.
Matthew's Girlfriend Now:- Love is in the Air! Beautiful Actress Hilary Duff is Dating Producer Matthew Koma!
The couple remained an item until 2015 after which she began dating cinematographer and director David Kalani Larkins. Following suit of failed romances, her relationship with David ended in 2017.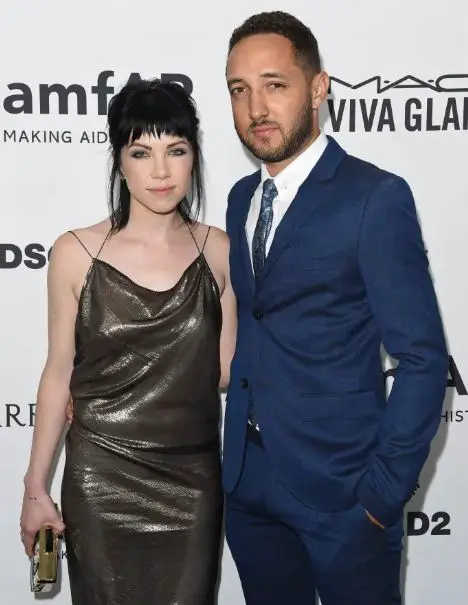 Carly Rae Jepsen with ex-boyfriend David Kalani Larkin on the 29th of October 2015 (Photo: buzzfeed.com)
As of 2019, Carly is in a relationship with fellow singer, James Flannigan. The couple met in 2017 at a songwriting camp in Nicaragua and began dating after a year. Together for two years now, the duo doesn't shy away from sharing their relationship with their fans.
James could be the one Carly was waiting for all this time. Only time will tell.
Career In Music
Carly's journey in music started in 2007 with the reality TV show, Canadian Idol. Although she did not end up winning the competition, Carly made it as one of the season's final three contestants. The show pushed the singer into the spotlight of stardom, and in 2008, Carly formally entered the music scene with her debut album, Tug of War, in 2008.  
On 14 September 2012, the singer released another album titled Kiss, followed by Emotions in 2015. Both the records were massive hits. 
Another Beautiful Singer :- Dua Lipa Boyfriend, Gay, Parents, Net Worth
In 2019, the singer is in a world tour ending on the 13th of October at Sendai, a city in Japan. With multiple chart-topping songs and sold-out tours, the Call Me Maybe singer has had an enriching career. Through her career, Carly has garnered a net worth totaling in at $10 million.
Avid Gay Rights Supporter
With the twist at the end of Call Me Maybe that catered to the LGBTQ community, Carly has been an avid gay activist. 
In 2013, the singer canceled her performance at the 2013 National Scout Jamboree hosted by Boy Scout of America due to the organization's controversial ban on gay participants.