Tom MacDonald is a Canadian born rapper who...rapping game upside down with his badass short-film music videos and...was not a sure shot in...has been dating, girlfriend...salary is estimated to be around...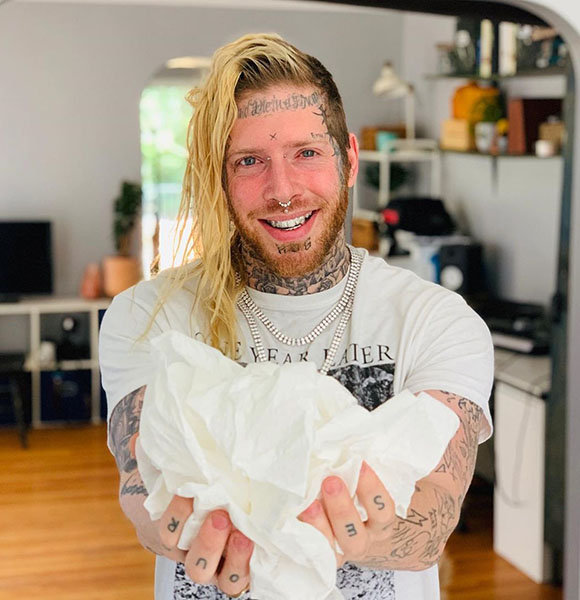 Tom MacDonald is a Canadian born rapper. He turned the rapping game upside down with his badass short-film music videos and passion for writing songs.
Also called Hip-hop Batman, Tom is a huge fan of fictional stories and characters, especially Batman. His love for the fiction can be reflected through his music video, which has brought a change in the classic rapping tradition.
Tom MacDonald Wiki-Like-Bio
Tom MacDonald celebrates his birthday on 21 September 1988. His birthplace is Vancouver, BC, Canada and his family include his mother Lee Ann MacDonald and his father.
Growing up, Tom was not into music. In fact, he was not a sure shot in anything. He wrestled professionally for six years before quitting it at the age of 19.
However, one thing that he did continuously was writing poems just like his grandfather. His interest slowly shifted towards singing. He wrote a lot of poems but, still, he could not convert them in songs or lyrics. He even listened to 2 Pac and Marilyn Manson for a year straight, but nothing changed.
Another Rapper You May Wanna Know:- Gangsta Boo Net Worth, Songs, Husband, Family
Amidst the process, he figured the missing piece in the puzzle when he first listened to Eminem's Real Slim Shady. He immediately realized, Eminem was just like him from appearance as well as voice.
So, then onwards, he turned his poems into raps and started making music videos which propelled him to new heights.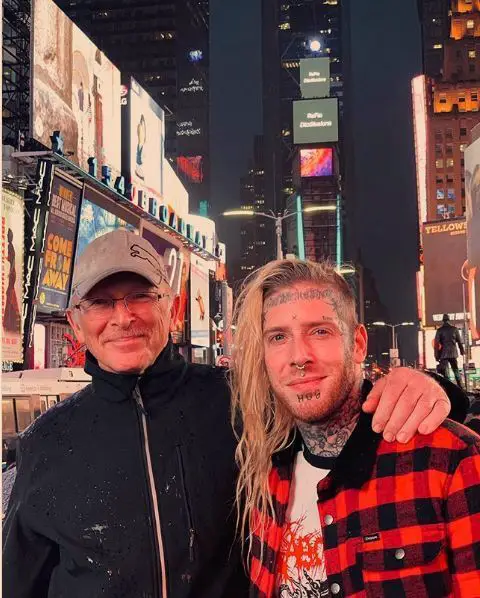 Tom MacDonald with father on Father's Day in Times Square (Photo: Tom MacDonalds Instagram)
Tom gives tremendous credit to his mother for his success and calls her an unsung hero in his journey. He even dedicates all his music to his mother.
As of now, the Canadian native resided in Los Angeles, United States.
Dating Girlfriend?
Tom might be a rapper, who seems to be around girls all the time, but he has been a true gentleman when it comes to choosing his partner. He has been dating, girlfriend, Nova Rockafeller for ten years now, and their love seems to be ever growing.
Also Ten Year Relationship:-Ben Rappaport is Getting Married to His Girlfriend After Ten Years of Dating
The pair also established a punk band together in 2017 named GFBF and released eight albums together till 2019.
Net Worth
Tom MacDonald is widely recognized for his sarcastic and satirical rap songs. He made a significant impact and fame through his unique genre of music which includes songs like LeeAnn's Son (2014), Dream People & the Whiskey Wars, See You Tomorrow (2015) and Deathreats (2018).
In addition to his fame and music, he also accumulates a massive net worth through his self-titled YouTube and tours worldwide throughout the year.
Statistically, his net worth is around the seven-figure mark and his salary is estimated to be around $600K a year.