Entertainment
Carmen Blanchard Bio: 5 Facts Ranging From Age to Family of This Young Actress
Siblings are the first best friends that you share, from family, food to everything.
But Carmen Blanchard, along with her sister Rowan Blanchard, is the new face of sibling goal that you would surely be jealous of! It's not just only the looks, but a whole lot of dimensions Carmen Blanchard shares with her sister.
So, here is the five amusing facts from Carmen's bio that you certainly missed before!
1) She looks just like her Star Sister, Rowan Blanchard!
Who would not want to be the luckiest parents like that of Blanchard family?
Mark Blanchard and Elisabeth Blanchard have got themselves a bundle of beautiful twin daughters, Carmen and Rowan two by two. Not exactly twin by birth, Carmen is one year younger as for age being born on September 8, 2003, in California. 
But Carmen cares less for one year age gap, who is carrying the sibling goal to the next level. And surprise of all, Carmen's looks can be mistaken for her sister, Rowan as twins. 
It's just Carmen's slightly lighter hair, unless she is exactly the copy of her sister, Rowan Blanchard.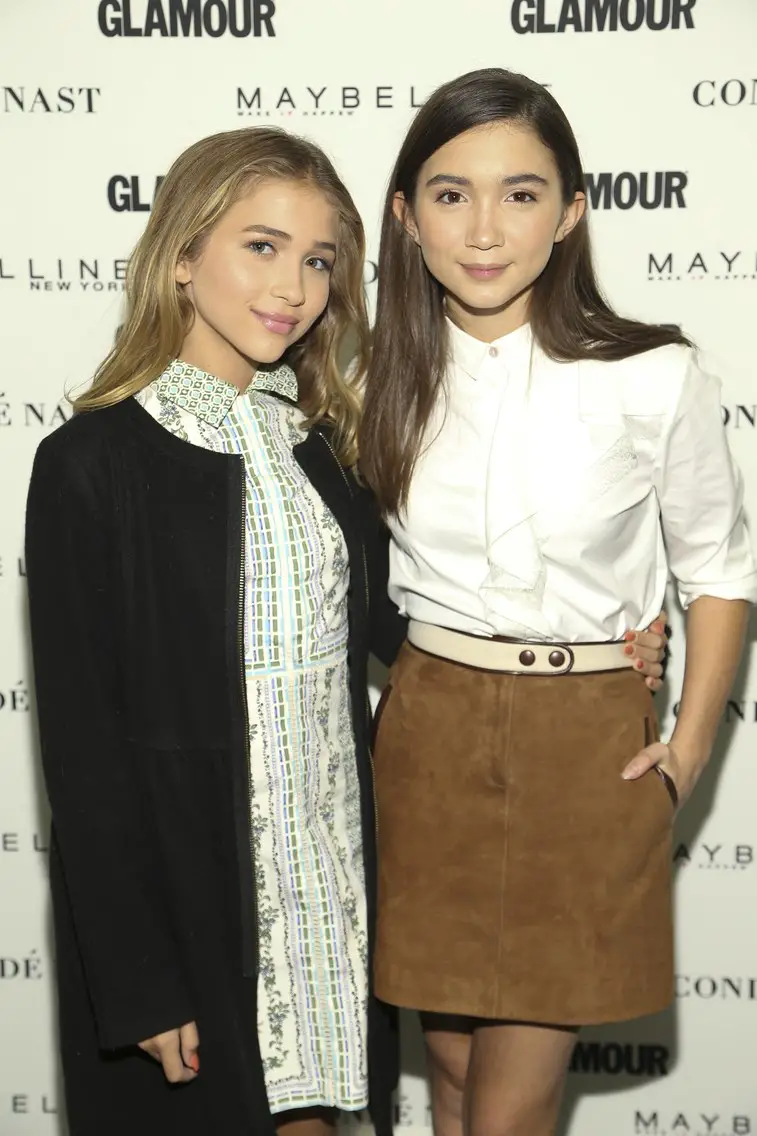 Caption - Carmen Blanchard with her sister, Rowan Blanchard
Photo Credit - Getty Images
Besides Rowan, Carmen also has a younger sibling named Shane Blanchard in the family. 
2) She is an Actress herself!
There is no doubt about the similar looks; but wait, there is more than just looks that Carmen shares with her sister; she shares her sister, Rowan's DNA of acting too.
Attending only her high school, Carmen has acted in a couple of TV series, namely "Encounters" and "American Horror Story" and even a short film "Jeremy Piven's Beard."
Even if it is just a couple of projects Carmen has performed in, there is no doubt she is already on the run to make it big on acting world which her sister has already accomplished. 
3) She supports her feminist sister, Rowan
Standing at the height of 1.4m, Carmen might be a little short in height with her sister. But talk about support and love, Carmen can make the best of the best sibling sister jealous. 
Carmen's support runs from clothing to feminist thoughts of Rowan, who is also known for her feminism. 
Supporting the cause of girl's empowerment for gender equality, Rowan went to mark White House to mark the celebration, which made it to the headlines for many news. 
Carmen did not lose any chance to support her sister better and went with her sister at White House as well. 
4) Her Instagram is Private!
If you are budding in the movie world with a couple of movies, you would definitely want to raise your fan base through social media. 
Well, Carmen Blanchard is not one of them. She has kept her Instagram private unlike her sister, Rowan, who boasts over 5 million followers. 
Carmen, who has 28 K followers on Instagram, is on the run to keep with her sister, but her privacy on Instagram may hinder for sure!
5) Carmen shares the Movie Screen with her Sister!
If you are crossing your fingers to see the Blanchard siblings together in one project, you should thank Carmen's father, Mark. 
The director, Mark made the dream cast of Blanchard siblings in his adventure film "A World Away" in 2017. 
Blanchard siblings share the stage time by singing and dancing together, but it's the first time they will be seen in the same movie. The movie also includes her younger brother, Shane.