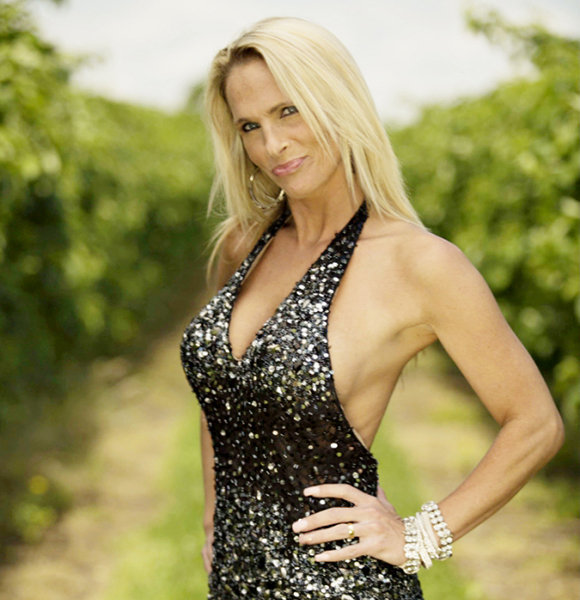 Riding the fame train of reality shows, Nettie Stanley cashed in on the opportunity and made a living for herself. She first appeared on the TV show My Big Fat Gypsy Wedding and later on Gypsy Sisters with her siblings. 
Essentials - Age, Height, And Ethnicity
Nettie Stanley, 44 as of 2019, was born on 10 July 1974, in Martinsburg, West Virginia. Nettie is 5 feet 5 inches (1.65 meters) tall. She is an American and is of Romanichal ethnicity. Her birth sign is Cancer.
Her mother, Lottie Mae Stanley, raised her with her two sisters; Mellie and Joann. Being the oldest of the family, Nettie - from an early age - had a feeling that she had to be responsible and take care of her family.
Family - Husband, And Kids 
As a teenager, Nettie ran away from her family and married her boyfriend. But, the teenage affair did not last long and soon, Nettie married another man. Details of her second husband are unknown. From her two marriages, Nettie gave birth to seven children; Heath, Albert, Huey, Destiny, Chasitie, Sheila, and Kat.
Read More On:- Will Arnett Dating Again, Who Is Girlfriend After Divorce?
As they say, third time's a charm. Nettie found her true one at last. She married Huey in 2004 and has been with him for more than a decade now.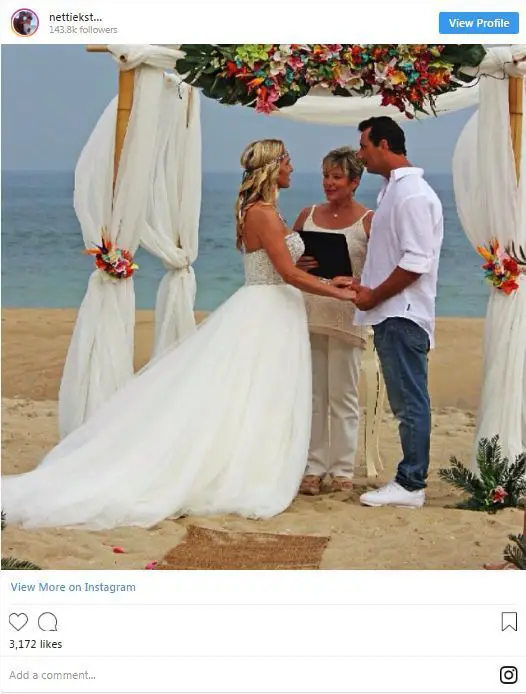 Nettie Stanley and Huey Stanley renew their vows after ten years of marriage on 6 November 2014 (Photo: Nettie Stanley's Instagram) 
She retook her wedding vows with her husband after ten years of marriage. Powering through ups and downs of life, the couple has been together for fourteen years. They have two children Nukie Small and Dallas Williams. 
Interestingly, Nettie has already experienced being a grandmother; her granddaughter is named after her.
Prison Cases In Family 
From the TV show to real life, Nettie's life has a lot of drama.
Her mother, Lottie was convicted of bank fraud in 2004. Meanwhile, she got arrested with her husband, Aaron Telke in a motel in Madison Heights, Va. The duo was allegedly abducting their 5-year-old son and a 7-year-old grandson from foster care. For her crimes, Lottie spent nine years in jail.
Nettie's sister Joann did not fall far from the tree. She got arrested for a scam of US$10,000 in early December 2017. Likewise, things aren't great with her youngest sister Mellie as well. Nettie dislikes Mellie being a stripper.
Net Worth
Nettie's career initiated with reality TV series My Big Fat Gypsy Wedding. After which, Nettie and her sisters got their show Gypsy Sisters on TLC. Airing four seasons from 2013 to 2015, Gypsy Sisters focused on the life and beliefs of Romanichal women. Nettie's career on the TV shows netted her an estimated value of $400,000.
About Another Reality Star: Suzie Ketcham Bio, Husband, Kids, Age
However, Nettie left the show after her stepson Rocky got stabbed to death after a basketball game. And, just then, TLC officially canceled Gypsy Sisters on 30 July 2015 due to low ratings.
Since then, Nettie is living a simple life as a housewife.