Entertainment
Chachi Gonzales' Dating Affair With Boyfriend Is As Smooth As Her Dance Moves! Relationship Goals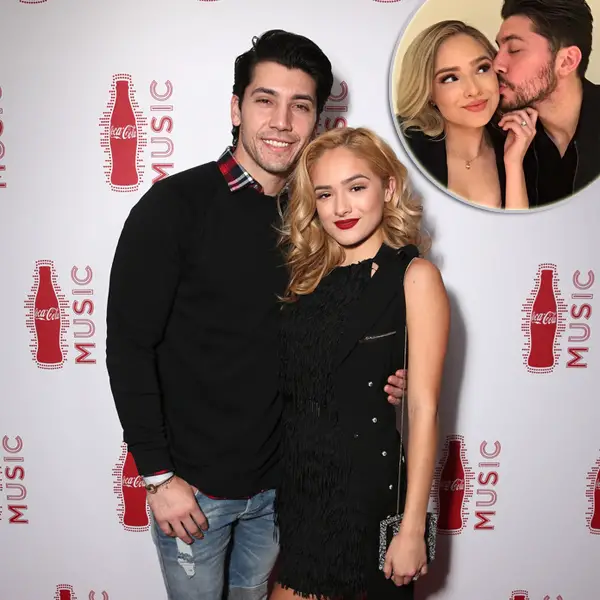 Not every relationship aspires to be like a fairy tale. There are very few people living up to building the bond that can be a relationship goal for others.
Having had maintained a still love life for years, Chachi Gonzales, an American dancer, and choreographer is the one you should be looking for. Chachi Gonzales and her relation with Josh Leyva are the definitions of relationship goals. Let's find out what's so special about them.
Who Is Chachi Gonzales' Heart Beating For?
Chachi Gonzales, an American dancer, who is also a YouTuber, has earned fame with her moves and grooves. She is an elegant lady, and moving along the beat with divine grace is what she is best in doing.
It's not just her dance move that is smooth; she is equally blessed with a graceful life. Chachi was in a very loving relationship with her boyfriend Josh Leyva, who is also a YouTuber.
Amazing Transformation:- Hailie Sahar Before, Transgender, Facts
Love sparked between the two, back in 2014, and after dating three years down the line, their love for each other blossomed like a fresh rose, the beauty of which makes people spellbound.
They both loved one another to every possible bit and never seemed to miss a single chance to flaunt their bond out in the open. Here's a glimpse of the love birds,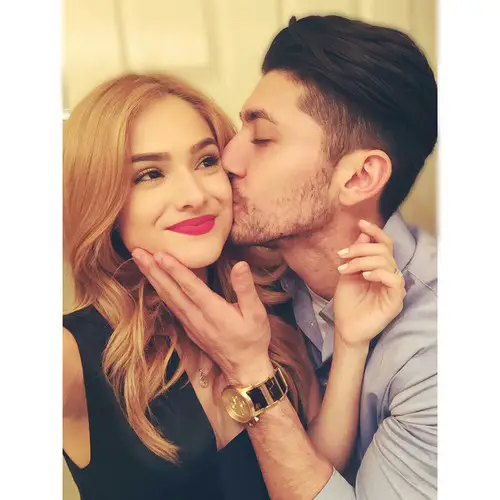 Josh Leyva giving a sweet kiss on Chachi's cheeks (Photo: Data.whichdn.com)
Josh is believed to be Chachi's first love since Chachi was not even rumored having any other affairs in the past. However, not everything lasts forever. In 2017, after much speculation of their relationship coming to an end, Josh confirmed their split via his YouTube channel in December 2017.
In the video, the ex-boyfriend made their break up official and said they wanted to take time before making the confirmation. Interestingly, Chachi did not waste any time finding a new partner, Jukka Hilden with whom she engaged in August 2018. Following the engagement news, the dancer was also pregnant with the couple's first baby.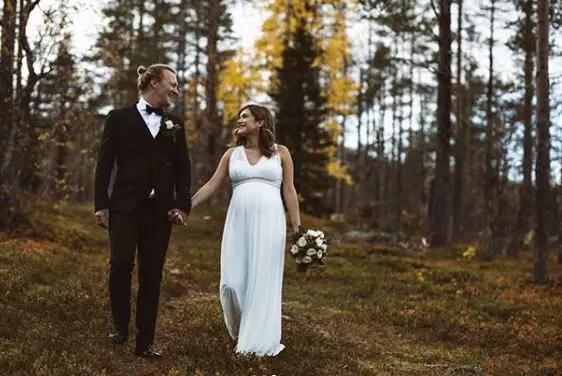 Chachi Gonzales marries Jukka Hilden in Levin Iglut in September 2019 (Photo: Chachi Gonzale's Instagram)
Showing off the baby bump, the loving duo tied the knot on 28 September 2019 and posted the lovely picture on Instagram. Also, in November, the soon to be father shared a video of the pregnant Chachi dancing in her big baby belly. 
From the looks of it, the couple is more than ready to become cool parents of their first child.
Chachi's Short Bio
Chachi 23, born on 23 January 1996, in Houston, Texas, is the youngest daughter of her parents David L. Gonzales and Guadalupe Gonzales. She is a fantastic dancer and a choreographer.
Versatile Actor:- Lauren Lee Smith Husband, Married, Family, Net Worth
Chachi first started her career as a backup dancer for the tribute to Britney Spears as part of MTV Music videos awards 2011. Similarly, she won the reality show 'America's best dance crew' in 2011, following which she also got the title of 'Teen Choreographer of the year' at World of Dance 2012 industry.
Furthermore, she started her youtube channel from 2005 and has currently over 1 million people subscribed to her channel. You can view her dance video there. Chachi also owns her clothing line- Dotheads by Chachi, which is famous for 'Chachi Gonzales Pants.'
At an early age at 23, she has been very successful in her career and must have had accumulated hefty net worth, which has not been revealed as of now.