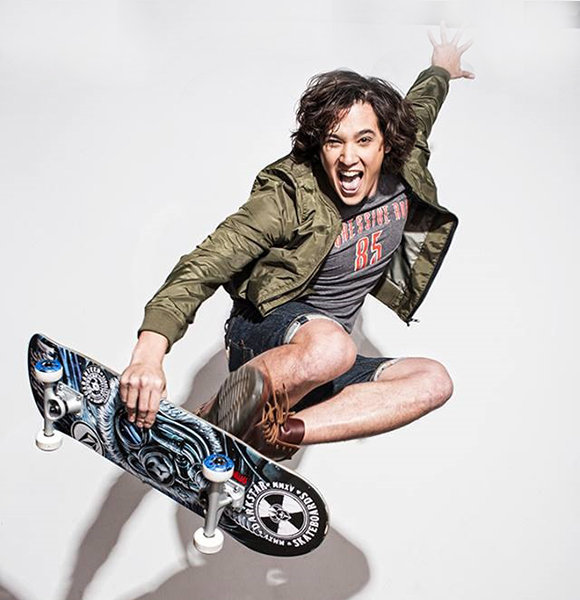 Chai Hansen is an Australian-Thai actor popular for his role as a merman named Zac Blakely in the TV series, Mako: Island of Secrets.
Bursting late in the entertainment industry, Chai was driven into sports in the beginning. He initially led a career as a track and field athlete, but later became inclined to dancing and acting
Parents & Ethnicity
Chai Hansen was born in Ko Samui, Thailand, to a Thai father (Superut Romruen) and an Australian Mother (Sandra Hansen). He possesses a mixed ethnicity derived from his parents and celebrates his birthday on 8 February 1989.
Also, the 5 feet 10 inches (1.78m) height actor holds dual Australian-Thai nationality.
About Him:-Star of Mixed Ethnicity Chai Romruen Truly in Love With His Girlfriend, Who is He Dating With?
At the age of seven, Chai moved to Australia with his mother and sister Sarah Romruen to pursue his education. However, he excelled in sports and even broke some national records along the way. He ranked second in Australia after winning a silver medal in the triple jump at the Australian National school.
Despite having a possible future in sports, Chai found passion dancing. In 2007 he trained with Travers Ross and excelled in the art. He even got a scholarship to the DLDC school of performing arts in Brisbane.
After completing the scholarship and a diploma in performing arts, he moved to Sydney landing himself a spot in Australia's number one live street show, Beat The Streets. 
With Girlfriend Or Gay?
Chai Hansen is a charming personality which is beautified by his mixed cultural looks and sporty physical appearance. 
Over the years, he has built a fan base consisting mostly of his female admirers, but none of them worthy enough to become his girlfriend. 
Further, Chai romanced with actress Gemma Forsyth in Mako: Island of Secrets, but in real life, he is reportedly single. Although he had earlier mentioned in 2012 that he was dating a girlfriend, it was a long time back, and the actor has not talked about her again.
So, for now, he is supposed to be without a girlfriend or a wife, which has led many to believe that Chai is secretly gay. And, the actor hanging out with his male buddies hasn't helped his case either.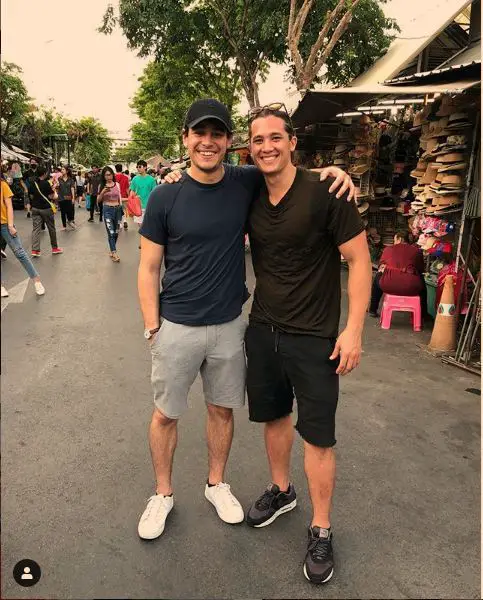 Chai Hansen with his friend Alberto Rosende in Bangkok on 20 May 2019(Photo: Chai Hansen's Instagram)
But, until Chai speaks on the matter, his sexuality can't be claimed with certainty.
Chai Hansen Net Worth 
Starting as an athelete, Chai Hansen leaped to success from dancing and established himself as an accomplished actor in the entertainment industry.
Making his break from dancing in Beat The Street, Chai's career took a turn in 2011 when he was cast for the first time in a television series, Mako Mermaid.
Similar Article:-Jordan Rodrigues Of Mixed Ethnicity, Doting Over Girlfriend - Personal Life On Fleek
Since then, the actor has featured in movies and TV shows like Shadowhunters: The Mortal Instruments,  The 100, and The New Legends of Monkey.
Also, he has been seen in various commercials and music videos, which earns him around $500K per year. However, his net worth's knowledge is limited to his accountant, who isn't going to reveal it for the sake of privacy.