Congratulations are for Char Defrancesco and his fashion designer beau Marc Jacobs...the gay-pair tied the knot in an intimate wedding ceremony in New York...The fashion power couple's marriage comes after dating for around three years and being engaged for six months...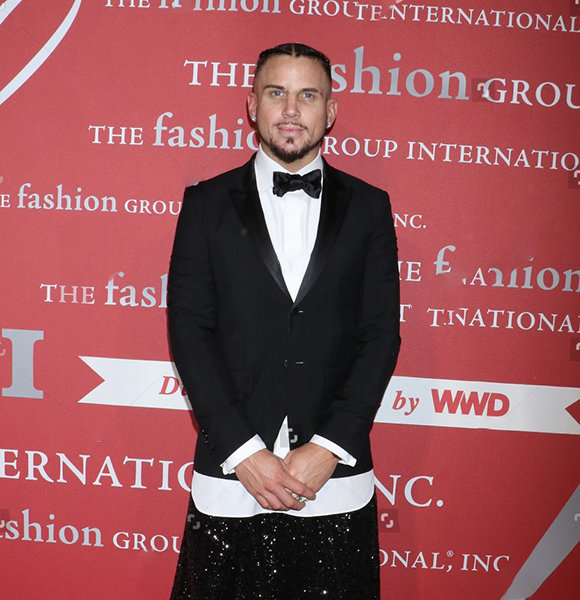 He may kiss the groom!
Congratulations are for Char Defrancesco and his fashion designer beau Marc Jacobs. On 7th April 2019, the gay-pair tied the wedding knots via an intimate wedding ceremony in New York.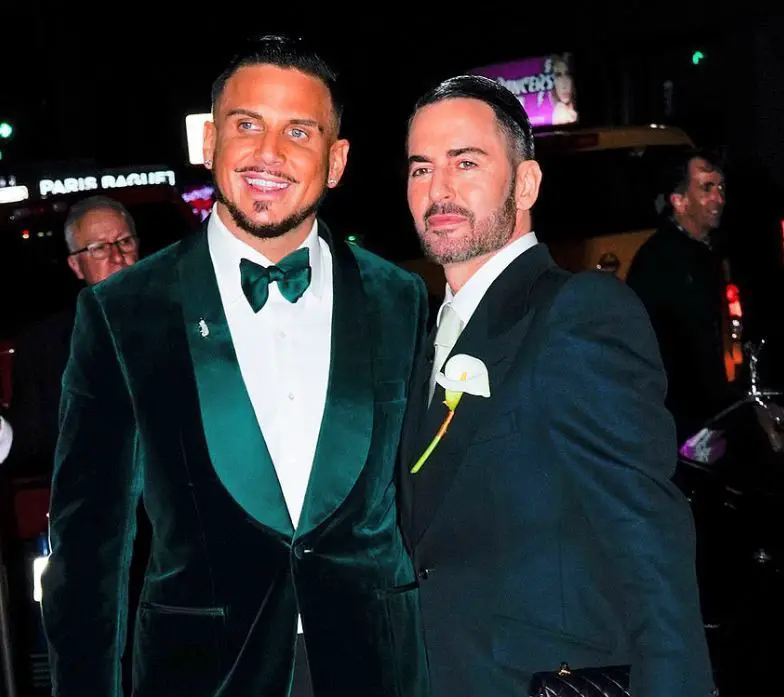 Newlyweds Char Defrancesco and husband Marc Jacobs pose for paparazzi on 7th April 2019 (Photo: www.dailymail.co.uk)
The power couple's marriage comes after three years of dating and six months of being engaged.
Fashion Blogger's Marriage Details:- Rumi Neely Engaged & Married Boyfriend, What Is Age & Who Are Parents?
Well, Mark had proposed his candle maker boyfriend at a Chipotle restaurant on the latter's birthday in October 2018. The proposal was like a dream; the fashion mogul arranged for a flash mob at their sanctuary - the restaurant where they first went on a date.
Char's Wiki
Char was born on 4th April in Swaziland. The Swaz-born Italian, age 38, spent his childhood at his native place before moving to the United States.
In the land of dreams, the handsome lad attended UCLA to study political science. After college, he tried his hands at entrepreneurship; he opened men's retail ware. But, he closed the shop as soon as his modeling gigs came around. Well, the modeling gig led him to act in Netflix series Sense8. However, before that, he held a job as a closet organizer in Los Angeles.
Char's life changed completely when he met Marc. The South African left his job to embark on a new journey; with his man's jet-setting career height in fashion, he had no time to take up a job traveling the world. Thus, he turned his hobby candle-making into a career.
Today, he spreads scented-candle via his label Get Lit by Char. Making and selling candles provide him the flexibility to work while traveling with his beau.
On His Net Worth
Char, who holds Swaziland nationality, sells his candles starting at the price of $24. While the venture looks more like a hobby, the businessman has gained eyeballs due to his husband, Marc Jacob.
Well, the African needn't worry about paying bills via his venture as his fashion mogul husband is loaded. Well, Marc boasts a net worth of $100 million.
The American designer's net worth comes from his label and his various job with other big names in fashion, for example, Louis Vuitton. The insanely successful man wasn't born in such riches.
Read Also:- Elizabeth Potthast Wiki, Age, Boyfriend, Pregnant
While a mere 7-year-old boy, his father died; circumstances were such that he had to live with his grandmother. But, little Marc didn't let adversities come in his way. In his teenage, he attended High School of Art and Design during the day and worked at a nearby boutique at night.
Due to his hard work and dedication, Marc got admitted to the prestigious Parsons School for Design. Feeling at home, the creative guy soared with his talent and went on to win the Perry Ellis Gold Thimble Award and Design Student of the Year. After graduating, he plunged into the fashion industry, and since then, there was no looking back for him.