Entertainment
Cheyenne Woods Dating, Family Details, Net Worth, Height
Cheyenne Woods is one of the best female golf players in the world...her age is...her parents are Earl Woods Jr. and Susan Woods...comes from a family having golfing background...her ethnicity is African-American...has American nationality...stands at a height of 5 feet 9 inches or...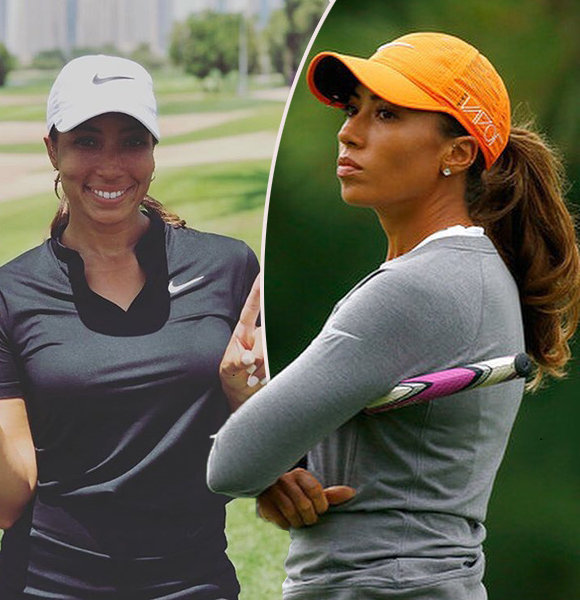 Professional golfer Cheyenne Woods comes from a family of great golfers. She is the niece of Tiger Woods.
During her collegiate and amateur golfing career, she was a two-time High School State Champion in Arizona, Two-time All-American champion and three-time All-ACC Member. She also was the 2009 Ryan National Champion and Atlantic Coast Conference (ACC) Team champion in consecutive years in 2009 and 2010.
After turning pro in 2012, Cheyenne won the 2014 Volvik RACV Ladies Masters and has competed in various other championships such as LPGA Evian Masters, Ladies European Tour, and Australian Ladies Masters.
Golfing Heritage: Parents and Family
Cheyenne has a rich golfing heritage. She is the granddaughter of Earl Woods Sr., a legendary golf player, and Barara Gary. Earl Sr. passed away in 2006 after losing the battle against prostate cancer. She also has a step-grandmother, Kultida Woods (nee Punsawad). 
She is the daughter of Earl Dennison Woods Jr. (or Earl Woods Jr. for short) and Susan Woods. Her parents are divorced.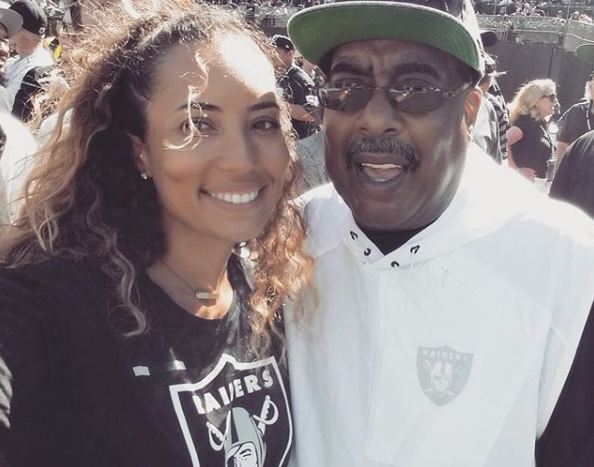 Cheyenne Woods with her father Earl Woods Jr at a Raiders game in October 2017 (Photo: Cheyenne Woods' Instagram)
Cheyenne has an uncle and an aunt from her grandmother's side: Kevin Dale Woods (born in 1957) and Royce Renee (born in 1961), and one uncle from her other grandmother's side: Tiger Woods.
More On Tiger Woods:- Professional Golfer Tiger Woods Arrested for the Alleged DUI Charges!
Tiger Woods (full name - Eldrick Tont Woods) is undoubtedly the most famous member of the Woods family. He is a legendary golfer, having a record win of 82 career PGA Tour wins; a record which he shares with Sam Snead.
Career Earnings
Cheyenne has earned a total of $315,458 during her career as a professional golf player, according to her bio on the LPGA's official site.
This earning includes her earnings over the years. She made $32,713 in 2015, competing in 17 events and making 8 cuts in the year. Similarly, she earned a huge $106,005 in 2016 which included competing in 21 events and making 10 cuts during the entirety of the year.
More On Her Career:- Cheyenne Woods Is The Most Successful And Sexy Lady In Golf World
Again, in 2017, she earned $90,392 during the year, consisting of 21 events and nine cuts. Finally, in 2018, she made $62,700 while she also competed in 21 events and made nine cuts.
Interesting Facts about Cheyenne Woods: Age, Height, Ethnicity
Cheyenne was born on the 25th of August 1990 in Phoenix, Arizona, the United States.
She stands at a height of 5 feet 9 inches or 1.75 meters.
The professional golfer has American nationality.
She is African-American.
Cheyenne is also just the sixth African-American to play on the LPGA Tour.
Cheyenne was a member of the Xavier Colege Preparatory golf team in 2006 and 2007. She graduated from Wake Forest University.
She runs a podcast named Birdies Not BS Gold Podcast alongside her co-host and professional golf player Douglas Fresh.