Chino XL biography inveils...born with the real name...accumulates the net worth of...dropped video for the song Wifey in...hermit when it comes to girlfriend and...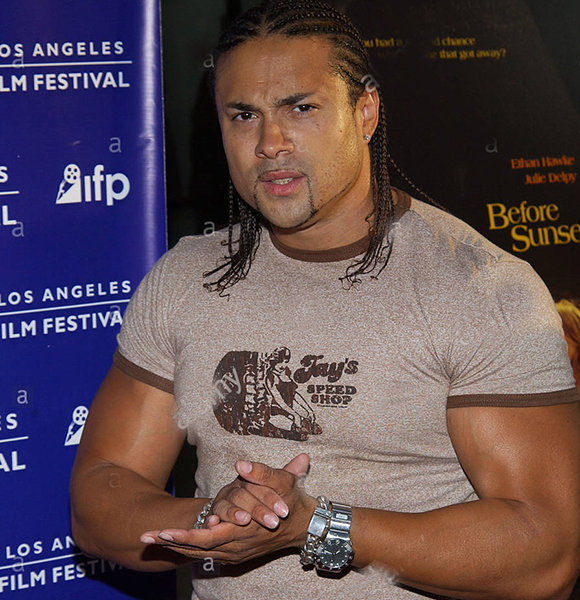 Chino XL's impression on Hip-Hop is undeniable. As the de facto face of the "intellectual rap" circuit, he laid the blueprint for the usage of puns, metaphors, similes, and wordplay for many to follow.
A member of the iconic rap collective MENSA, Chino is also the co-founder of the legendary group Art of Origin. Dubbed a prodigy from an early age, he landed a recording deal at 16.
Delve into No Complex hitmaker's biography to get a better insight into his professional and personal life.
Bio - Real Name & Family
45-years old veteran rapper, Chino was born with the real name Derek Keith Barbosa on 9th April 1974. A native of East Orange, Jersey, he grew up in The Bronx, New York.
Another New York Local:- Marley Marl Bio, Now, Net Worth, Wife, Family
Possessing African-American(dad) and Puerto Rican lineage(mom), the "Deliver" wordsmith grew up in dire circumstances. His biological parents were never together. To make the matter worse, he recieved unfair treatment from both step-father and mother.
Many of Chino's songs ruminate of the stated family tragedy. Over time, he and his mom placed their differences aside and made amends.
Songs, Tour & Net Worth
Hardships at home turned Chino - who stands six feet and 2 inches (1.88m) in height - into a beast of a rapper. A gifted wordsmith, his talents recieved acknowledgment as Warner Bros Records lured him into signing a recording contract in 1990.
At age 20, he released his debut work entitled Here To Save You All. Before the stated album dropped, the Poison Pen rapper created a buzz with songs such as No Slow Rollin' and Un-Rational.
Chino released four more studio albums before shifting to acting. With earnings from TV show appearances and cross country tours, his finances couldn't be more robust. As of 2019, he reportedly owns $4 million in net worth.
With Wife Or Girlfriend?
On records, Chino portrays himself as a tough guy. With his three daughters though, he maintains a "soft" persona.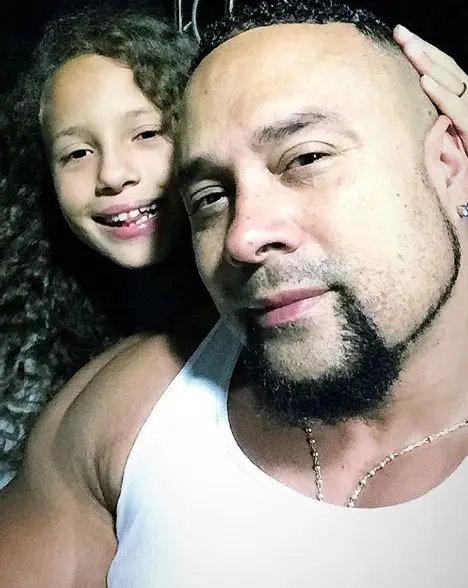 Chino XL and daughter posing for a snap (Photo:- Chino XL's Instagram)
At ten months old, one of his daughters got diagnosed with cancer. Calling the period the most difficult times of his life, the Messiah Records artist even penned a song based on the experience.
Fellow Hip-Hop Legend:- E-40 Wife, Real Name, Net Worth, Family
Sadly, Chino doesn't seem to be together with any of his daughters' mothers (his ex-girlfriends). To his credit, he has always been a hermit when it comes to matters of dating and girlfriend.
That said, on his 2019 single "Wifey," Chino outlined the requirements of his future wife. Produced by Bankroll Got It, the accompanying music video for the song saw him kicking it on the couch and watching movies with his love interest.