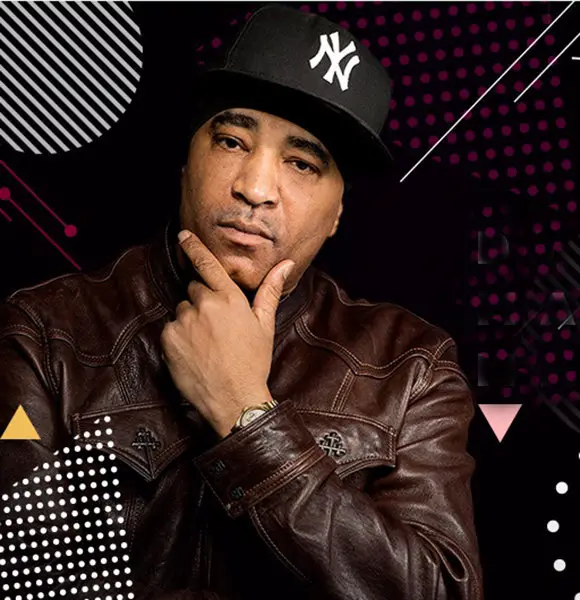 Contemplating the modern-day Hip-Hop without the contribution of Marley Marl is impossible. His influence - both as a rap pioneer and sampling savant - stands second to none.
Touted as one of the genre's most significant producers ever, the Queens, New York-native played an instrumental role in helping Hip-Hop find mainstream success. No wonder, his name is so synonymous with the so-called "golden age" of rap.
For all his acclaim and critical success, Marley's work ethic slowed down at the turn of the century. Read along to learn about what he's doing now! 
Net Worth, Songs
Born in 1962 in the housing project of New York City's Queens, Marley attended block parties as a teenager. Hip-Hop - still in its infancy at the time - captivated his ears.
Following an internship at the electro label Tuff City, he co-founded Cold Chillin'. By all means, operating Cold Chillin' was a family affair. With little assistance from his sister, he sought the rawest talent that New York had to offer.
Produced For:- Roxanne Shante Baby Father, Relationship, Parents, Net Worth
Marley's production work on songs such as Roxanne Shante's classic Roxanne Revenge and MC Shan's The Bridge placed his imprint and the Juice Crew on the map. Collaborations with fellow New Yorkers Eric B & Rakhim and Heavy D helped build his resume.
With Juice Crew's Biz Markie and Big Daddy Kane, Marley found unprecedented success. Outside of it, he scored his most significant crossover hit with LL Cool J's Mama Said Knock You Out. 
Circa the mid-90s, Marley got embroiled in a legal quagmire over the songs produced by him. In 1998, the judge ruling over the case sided with him and he recieved the control of his discography.
With $5 million in net worth, Marley is one of Hip-Hop's most commercially successful iconic producers.
Where Is Marley Marl Now?
Considering Marley's fortune, it behooves for him to find a peace of mind by enjoying the life of a retiree. But no, he actively seeks ways to contribute to the culture that he helped build from the ground up.
The way Marley moves with his daily dealings doesn't garner the same level of media attention as his younger counterparts do. However, there is no denying that even now he lives and breathes Hip-Hop.
Another Legend From The Past:- Alex Ferguson Health, Hospital, Net Worth, Now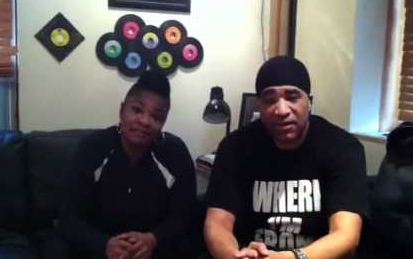 Marley Marl with collaborator and pal Roxanne Shante in 2011 (Photo:- Mari Koda's YouTube)
Together with longtime friend Roxanne Shante, Marley - now age 56 - co-hosts two hours long radio show on WBLS every Friday night.
Wife & Family
The love for producing runs deep in Marley's family. Following on the producer's footsteps, his son - who runs under the moniker M. Will - released his project AsAbove/SoBelow in 2012.
M. Will's mother (and Marley's possible wife) remains a mystery figure.
Equally Secretive Family Man:- Big Boi Wife, Net Worth, Kids, Family Real Name
As someone who values his family's privacy the most, Marley rarely makes mention of his married life on the public platforms. However, during his 2013 NPR interview, he made an exception by crediting his ex-wife for helping him inspire the In Control Vol. 1 photoshoot.