Entertainment
Chloe Lukasiak Believes In Love Affairs; Does That Mean She Has Boyfriend?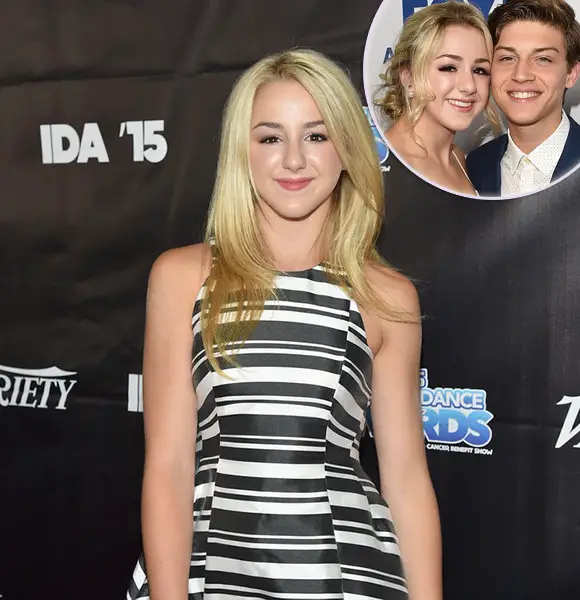 Two years ago, American actress and dancer Chole Lukasiak went through a tough breakup.   
A wedding anniversary restored Chloe Elizabeth Lukasiak's faith in love last year. Has she found someone new this year? 
Hard Breakup Wth Boyfriend
Chloe was in a romantic relationship with her boyfriend Ricky Garcia, who is one of the youngest and most admired pop singers of the recent decade.
 They first met at Radio Disney Music Awards in 2015.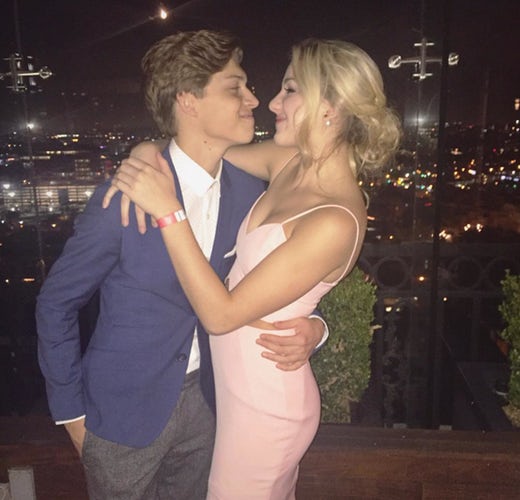 Chloe Lukasiak and Ricky Garcia ( j-14.com)
On October 13, 2015, Chloe, who won the first Choice Dancer Award at the 2015 Teen Choice Awards, uploaded a Q &A video in which they can be seen sharing their romantic and other exciting stories. 
Chloe Lukasiak and Ricky Garcia talk in detail about their relationship (Published on Oct 13, 2015)
Back then, Chloe's mom Christi wasn't happy with Chloe-Ricky's recurring dating rumors.
 During a fan Q&A in Australia in the same year, Christi mentioned that Chloe was just a teenager, answering a fan query on Garcia-Chole dating rumors.  
Later in April 2016, the couple amicably parted their ways remaining just friends, citing their hectic work schedule as the primary catalyst for their separation. Moreover, they suggested their fan to cooperate with their mutual decision.
Despite the break-up, Garcia attended Chole's 16th birthday party on June 8, 2017.  
Now in 2018, Chole is probably single and hasn't lost her faith in the love affairs, thanks to her parents, who celebrated their 17th wedding anniversary last year. 
She might have broken up with her beloved boyfriend, but her parent's relationship is still rock-solid strong even after 17 years of their marriage.
They have proved to her that true love indeed exists.  
Chloe Lukasiak: More About Her!
Chloe Elizabeth Lukasiak was born in Churchill, PA, on May 25, 2001. She began competing in a dance show at the age 4. Chole, a.k.a Chlobird stands at the height of 1.75 m.
Chloe, who holds the title of 2012 National Junior Miss Energy, resides on Mars, PA with her parents, Marc Lukasiak and Christi Lukasiak, and sister Clara Alexandra.
Lukasiak carved her stardom through dancing and modeling. She has starred in several tv shows such as Dance Moms, Breakouts, and others. Her movie credits include A Cowgirl's Story, Beautiful Scars, and others. 
At the age of 16, Chloe is a dancer, brand person, Youtuber, and actress. Apart from dancing, she keeps herself fit with yoga and fitness boxing. Furthermore, Chole has shown her healthy figures and lively dance moves in several music videos such as Jess Godwins; Fool Me Once, Solveig Romero's Turn It Up, and others.  
Lately, she started doing a vlog series on her self-titled YouTube channel. Moreover, she has also filmed dance instruction and personal videos for her own 'Ownzones.com' partnered series 'Chole On Pointe'.
Additionally, she is interested in creative writing as well. In 2017, Chloe decided to pursue a career in writing and signed with Bloomsbury Publishing after taking a creative writing class at her school.
 In December 2017, she made plans to promote her debut book 'Girl On Pointe: Chloe's Guide to Taking On The World.'
Nevertheless, also in 2017, Chole also released a clothing line, shoe line, and a Christmas Fashion Line.  
Lukasiak has won the heart of many fans throughout the world with her sweet, modest nature, and natural balletic talent.