Laine Hardy let his teeth do all the talking when he appeared in the 2018 American Idol. Though putting out an impressive performance with his singing, people couldn't help but notice his big smile and perfect white teeth.
After exiting from the competition before making it to the top 24, his beautiful smile got even more talking points amongst the fans. In 2019, he returned to the American Idol stage, where even Katy Perry couldn't help but notice his teeth.
Apart from his ridiculously famous teeth, the Louisiana native is a hard worker who lifted the title of Ameican Idol in 2019.
Married Or Dating Girlfriend?
Just like at the start of his singing career, Laine Hardy also faced a break up in the relationship with his ex-girlfriend, Sydney Becnel.
The former couple had first made their appearance together back in July 2018, when the soulful singer was making his debut in American Idol.
TV Personality:- Atticus Shaffer Dating, Girlfriend, Parents
The loving pair looked to be going strong as in 2019, but suddenly the news of their break up was heard when Sydney was pictured with another man in July 2019.
On the other hand, the Bayou hitmaker was also not far behind as he is dating a new lady named Gracie Lee. The new lovers have frequently appeared on their Instagram, which hints they are together.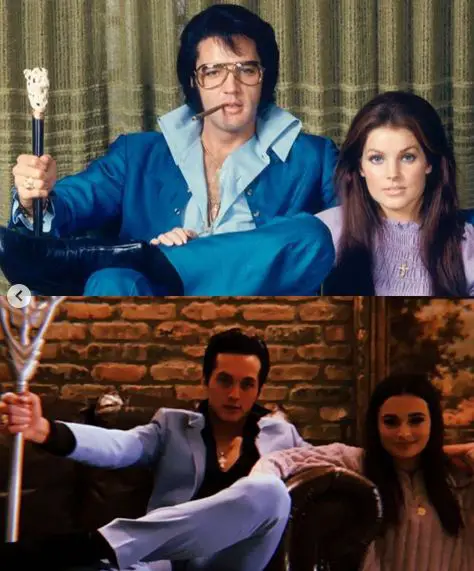 Laine Hardy and girlfriend Gracie Lee pose for Halloween in November 2019 (Photo: Laine Hardy's Instagram)
It has just been a few months that the two are together, so getting married might still be far ahead.
Parents, Ethnicity, Height
Laine Hardy - height 5 feet 10 inches (1.81m) - is a rising superstar in music, but he could not do it without a supportive family like his. Growing up in Lousiana, his parents: father Barry was involved in the construction business; whereas, his mother, Cindy, was a real estate agent.
Laine inherits mixed Asian-American ethnicity and has an older brother and a sister named Kyle and Brittany. While building an interest in music, the 19-year-old was into singing since the age of six.
Prolific Actress:- Gabourey Sidibe Married, Weight Loss, Parents
Soon, he started performing locally along with his brother Kyle but did not have any intention to land in the American Idol. He considered himself as a shy person and did not involve much in going out.
One day, his mother asked him to audition for American Idol, and it turned out to be the most significant decision of his life. Now, he is the winner of season 17 of the show and has a new project coming up his way rapidly.
Net Worth Info
Laine Hardy outperformed himself as he catapulted to become the best after each season of the American Idol.
The 19-year-old performed half of his life to relive his dream in 2019. Though he faced some major setback in becoming the winner in season 17, Laine was never short of talent.
Now, winning the most significant singing competition in the world, the singer fortunes have changed drastically. Also, he is the founder of the Lousiana band called The Band Hardy and has his line of merchandise, Party with Hardy.
From all his income sources, he amasses a net worth upto $100,000, and it is continuously on the rise as he climbs higher in her career.