Chris wasn't always about rolling and puffing as he dated a series of leading ladies...longest relationship was with actress Jessica Biel...Chris' last known partner was comedian Jenny Slate...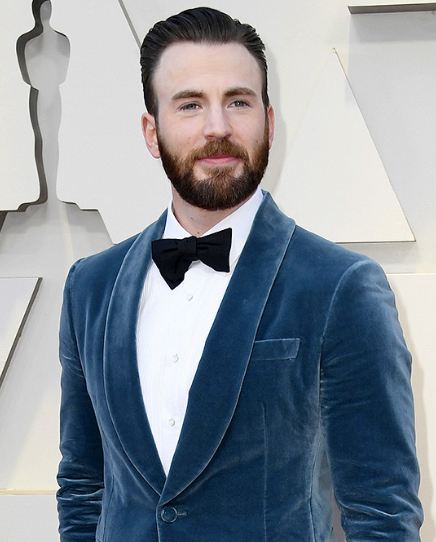 One of the hotshots of Hollywood right now, Chris Evans rose to fame playing Steve Rogers / Captain America in the Captain America trilogy and the Avengers' franchise.
A humble guy, Chris has not let his reputation turn to arrogance. His relationships have also been a topic of curiosity as women consider him to be a dating and husband material.
So, is Chris involved with a partner or leading a single life?
Dating Or Single?
Chris is single at the moment, but his bachelor status may only be limited to his girlfriends. The actor considers himself to be in a relationship with marijuana. However, his romance with weed might not survive long as Chris could be on the verge of dumping his high-buddy.
Caught Smoking Weed:- Adam Pally Arrested For Drug Use After Getting Caught Smoking Marijuana By Authorities
During an interview, Chris expressed that he enjoyed smoking marijuana, but now he has grown out of it. He stated that as an actor he couldn't smoke weed all the time.
Relationship History
Chris wasn't always about rolling and puffing as he dated a series of leading ladies of Hollywood in the past. Chris' longest relationship was with actress Jessica Biel, which lasted from 2001 to 2006.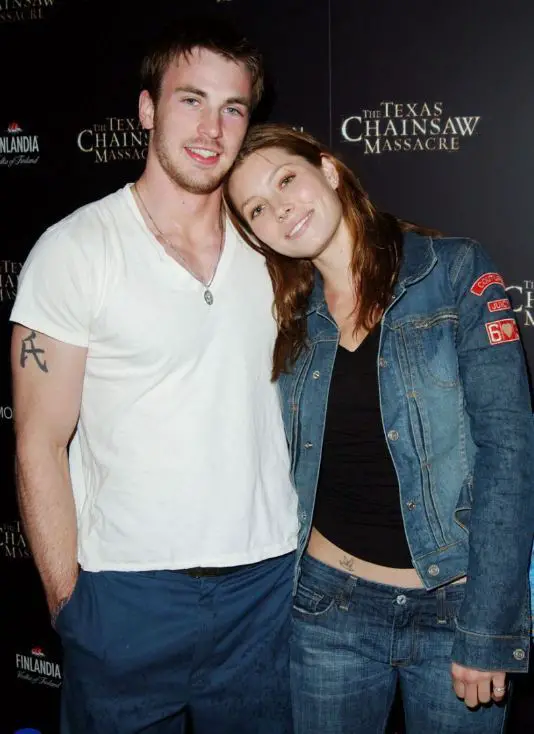 Chris Evans and Jessica Biel dated for five years from 2001-2006 (Photo: GettyImages)
Back then, both Chris and Jessica were struggling actors. Jessica is now married to singer-actor Justin Timberlake; whereas, Chris moved on to more girlfriends after the breakup.
He became involved in short-lived relationships with several women including Christin Ricci, Amy Smart, Minka Kelly, Sandra Bullock, Lucy Pinder, Lily Collins, and Elizabeth Olsen.
Back Together With Ex-Girlfriend:- Ryan Cabrera & Ex-Girlfriend Audrina Patridge Dating! Rekindled Romance
Chris' last known partner was comedian Jenny Slate, with whom he had an on-again-off-again romance for nearly two years.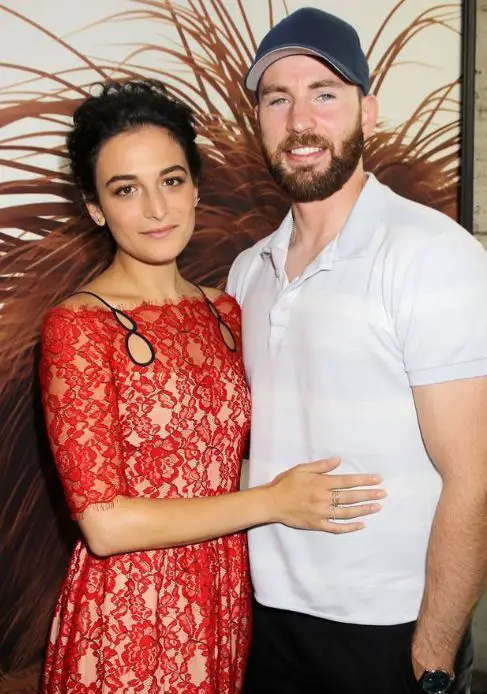 Chris Evans and Jenny Slate had an on-and-off relationship from 2016-2018 (Photo: Eonline.com)
The couple started dating in April 2016 but, broke up after less than a year in February 2017. Then, the duo got back together in November 2017, only to bid goodbye to each other in March 2018. 
Gay Rights Supporter
Chris has always been a vocal supporter of gay rights and marriage, especially, as one of his family members belongs to the LGBTQ community.
Scott Evans, who shared the same parents with Chris, is a proud gay man. However, his coming out journey would not have been comfortable without the support of his elder brother and parents: Robert and Lisa Evans.
More Gay Rights Supporters:- Gay Activist Marc Lamont Hill: Was Married Once. Meet his Daughter, Wife?
Chris has also spoken in favor of gay marriage multiple times. He even argued that not allowing gay marriage is like denying fundamental human rights.
Bio: Height, Weight
Chris Evans, age 37, is an American actor famously recognized as Captain America. Known for his muscular build and tall height of six feet, Chris also has a suitable body mass possessing a weight of 194 pounds (88 kgs).
Chris also maintains a successful acting career. To this day, he has appeared and starred in several movies including Cellular, Fantastic Four, Captain America: The First Avenger, The Avengers, Avengers: Infinity War, and many more.
Further, he is set to appear in the final movie of the Avengers' franchise, End Game, in 2019.