Entertainment
Is Christian Petroni Married? Know Everything About His Wife, Restaurants & Net Worth
Christian Petroni was announced the joint winner of the...is already married to a beautiful lady...A union of more than three years, the duo are proud parents two kids named...He revealed the good news that the family of 4...Petroni fell in love with the culinary world gradually, working, watching. His career choice was majorly affected by the...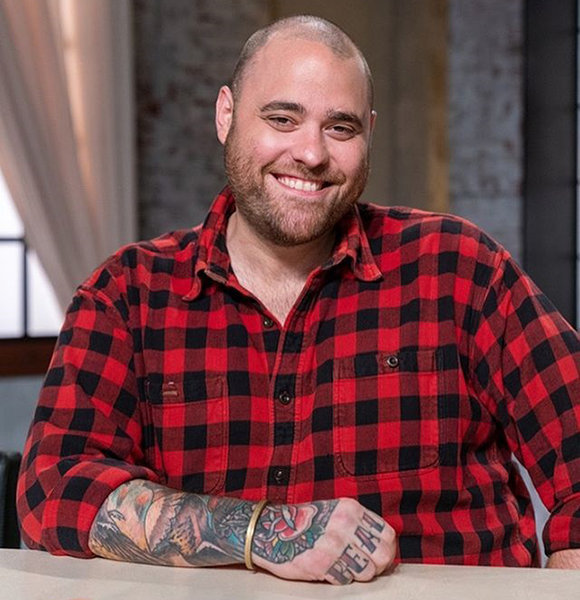 Food Network Star is one of the most popular TV series out there. A cooking competition series in which chefs compete for the chance to host their own show on the Food Network.
All of the previous season's winners acquired fame through the platform, as did the previous season's winners. Christian Petroni, a chef, and a restaurateur, was named the show's joint champion in its 14th season.
The skilled chef, who has dedicated his life to cuisine, wants to make meals that people love to eat. His cooking abilities are well-known for outstanding pizzas, and he enjoys serving wonderful food to the world thanks to his welcoming and loving attitude.
Married Life With His Wife
Yes, you read that correctly. The 34-year-old chef is already married to Sheri Sicurella, who is a stunning woman. The pair tied the knot in Stamford, Connecticut, on June 17, 2016.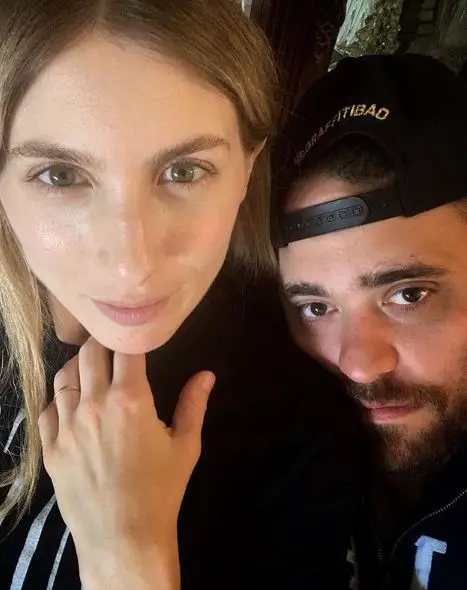 Christian Petroni with wife Sheri Sicurella in June 2017 (Christian Petroni's Instagram)
The couple has been married for almost three years and is the delighted parents of a little boy named Beau. Interestingly, they are proud parents of more than one kid. Petroni couldn't keep his emotions in check and revealed that he would soon be a father to a newborn girl on his Instagram account.
In November 2019, he delivered the great news that the three-person family had grown to four members. Briar Rose is the baby girl's name, and her parents were overjoyed with their new arrival.
The chef is having a great time in both his business and personal lives as of 2021. He's ramping up to work for his family of four now that he has won a career-defining triumph.
Christian's Love For Food
Christian Petroni was born and raised in an Italian household on to Lorenzo Petroni and Fiorella Aprea Petroni.
He started working in the field at a young age. He studied how to create Italian feasts and food throughout his childhood. As a result, he acquired an interest in the first place in the culinary arts and started working in a restaurant.
Same Industry :-  Marc Murphy Net Worth, Restaurants, Wife, Family
Working and watching, he eventually fell in love with the culinary industry. But, of course, the Discovery Channel show Great Chefs had a big influence on his career choice as well.
He credits many people for his achievement as an adult, but his passion for cooking is amazing and the real root for his success.
Restaurant & TV Shows
It comes as no shocker that the Food Network Star winner is also the owner of high-end restaurants.
For him, owning and operating Restaurant Fortina was both a dream and a life's work. The restaurant was built on 4.612 square feet of land in Brooklyn's 1.8 million-square-foot Downtown for a 15-year lease.
You May Like :- Emeril Lagasse Biography, Wife, Net Worth
He is also the owner of restaurants in parts of Brooklyn, Connecticut, and Westchester. Aside from his accomplishments as a successful restaurant owner and winner of Food Network Star the 14th season, he is also the winner of season 4 of Chopped.
However, recently, the chef made the conscious decision to depart from Fortina. But it wasn't just because of the virus outbreak that created several problems for people who run restaurants. Instead, it was something he had been thinking about it before the epidemic struck.
For a brilliant resume, Petroni has a shining one, and with his newfound stardom, it is sure to increase. In terms of monetary assets, his success is yet to be determined in number; however, he is sure to have established a reasonable net worth through his endeavors.