Formerly of a ...early years. With inferior performance in...at the time was instantly...The first lucky guy was...with whom she has a...Initially deciding to...Sharing her work routine...Though she holds... rammed her SUV...With a successful career in...Adding to her earning are...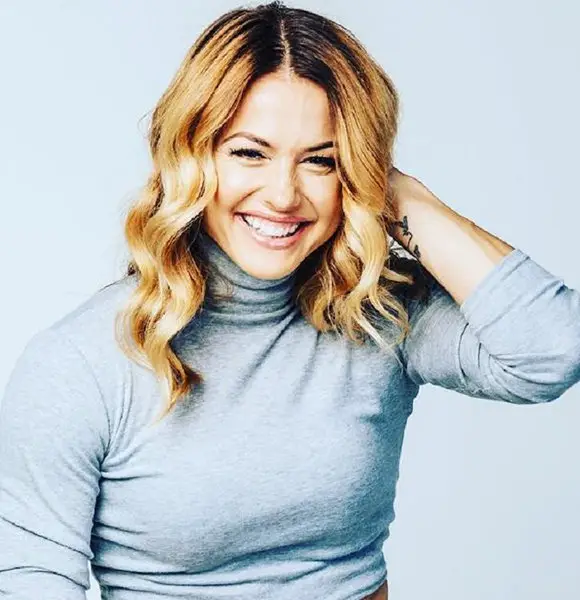 Formerly of a rebellious nature, Christmas Abbott was a disobedient child who would sneak out of her home to get into parties and have a good time. At the beginning of her teenage years, the fitness expert lost her sister in a tragic car accident. After the incident, she went utterly rouge and led a life of ceaseless drinking, smoking, and heavy drugs.
Christmas was in a pinch after wasting her early years. With below-average performance in high school, she opted to join the army. The woman who could barely run a mile at the time was instantly rejected.
She did join the US base in Iraq later on, but as an independent laundry attendant at the age of 22. It was in the army she learned the value of human life after four years in Iraq she changed her ways and reformed herself.
Starting to live a healthy lifestyle, she opened her CrossFit gym in 2010. With hard work and patience over the last decade, Christmas is an accomplished Crossfit athlete at the age of 37 years old.
Married Status
Although she is not married yet, Christmas has been engaged twice. The first time was with a man named Josh Holmes, but the couple split eventually.
Secondly came Geoff Kercher, who almost became her husband. The former couple had even fixed the date of the wedding. However, on the promised day on 3 September 2017, Christmas was too busy on the set of Big Brother 19 preparing for the season finale. Supposedly, the two had broken up before she joined the Big Brother house.
From The Sets Of Big Brother:- Dan Osborne & Wife Keeps Wedding Strong Amid Issue With Ex | Details
After almost getting married, she dated fellow Crossfit enthusiast Benjamin Bunn, with whom she has a beautiful baby named Loyal Atticus. However, their relationship has not been an easy one. In 2018, she attacked Benjamin's alleged girlfriend. The then-eight months pregnant lady - known for her short temper - rammed her SUV into the lady's sedan resulting in considerable damage.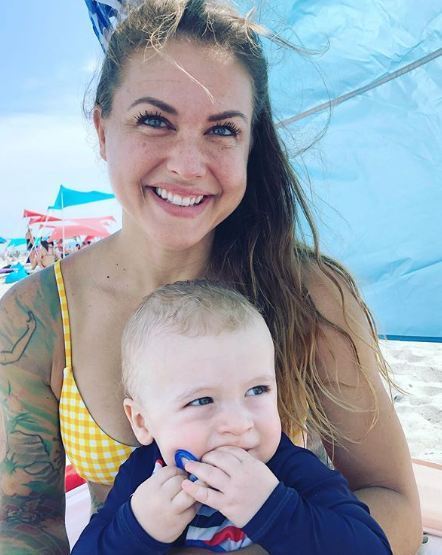 Christmas Abbott with baby Loyal Atticus in July 2019 (Photo: Christmas Abbott's Instagram)
Christmas and Benjamin are now separated but will remain as co-parents to their son. After sharing her early life with father Ed Abbot and mother Barbara Abbott, Christmas is now ready to start her own family with baby Loyal.
Net Worth Info
With a successful career in the Crossfit industry, Christmas - who is 5 feet & 3 inches (1.6m) in height - is sure to have amassed a lot of net worth. Adding to her earning are other factors which are apart from her job as a CrossFit athlete, trainer, and life coach.
Also A Crossfit Enthusiast:- Brooke Wells Age, Boyfriend, Sister, Net Worth
Sharing her work routine as books, she released two books named The Badass Body Diet: The Breakthrough Diet and Workout for a Tight Booty, Sexy Abs, and Lean Legs and The Badass Life: 30 Amazing Days to a Lifetime of Great Habits-Body, Mind, and Spirit. The sales of both of her books have further contributed to her net worth. 
Moreover, she has also bagged a considerable sum from her appearance on Big Brother 19.