CJ McCollum is...coming for the two. Dating since...spotted attending the games of...gained attention as a succesful...win against the favoured opponent...reportedly amassed a massive net worth of...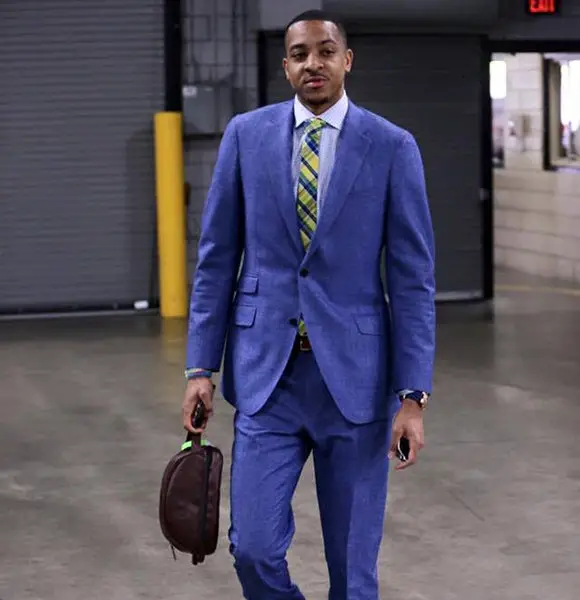 A professional NBA athelete, CJ McCollum is the shooting guard for the Portland Trail Blazers since the year 2013.
CJ was the recipient of NBA's Most Improved Player award in 2016. He scored an aggregate of 20 points in each game of the season. As of 2019, CJ is still a moneymaker for the team. Amid 70 games of the season, he has scored an average of 21 per game.
Girlfriend Or Wife?
Well, CJ McCollum is engaged to his girlfriend Elise Esposito. The engagement for the couple, who had been dating for more than six years - since 27 October 2012 - was a long time coming.
Popping The Question:- Robbie Arnett Engaged, Fiance, Net Worth
Finally, CJ asked the beautiful lady to marry him on Valentine's Day 2018. However, the news of their union became public only on Sep 2018, when CJ posted the beautiful engagement pics on his Twitter handle.
Though happily engaged, the couple has yet to comment on a possible wedding date.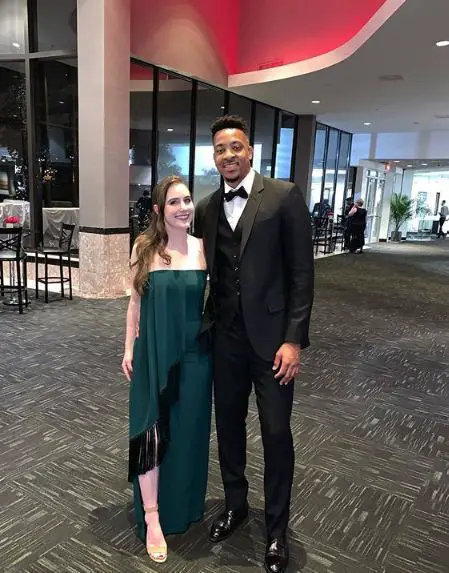 CJ McCollum with fiancee Elise Esposito on 15 July 2019 (Photo: CJ McCollum's Instagram)
CJ's soon-to-be-wife is a graduate of Lehigh University with a Master's in Engineering. She enrolled as a Doctor of Dental Surgery candidate at the Columbia University College of Dental Medicine. Elise plans to gain her doctorate in 2020.
Despite her busy career and residential home in NYC, Elise can be spotted attending the games of the Portland Trail Blazers timely to support her partner.
Before Fame; Family & High School
Son of father Erick McCollum II and mother Kathy Andrews, CJ was born on 19 September 1991 in Canton Ohio. He credits his family for his success. And, rightfully so, his parents nudged the athlete very early on, supporting the growth of his career.
No wonder, CJ has been playing the sport from an early age alongside his brother, Erick McCollum.
While pursuing an education at GlenOak high school, CJ finished his senior season as the all-time leading scorer. His college days also went the same way.
Attending the Lehigh University, his skill earned him the title of Patriot Player of the Year two time. With a stunning win against the favoured opponent Duke in 2012, CJ entered the pro leagues of NBA the very next year.
Now, while Erick has gained attention as a succesful player overseas, his brother, on the other hand, has been a native hero in the states.
Salary & Net Worth
Standing at a height of 6 feet 3 inches (1.9m) and a weight of 86.2 kg, the basketball player is gifted in terms of the physical aspects and also skills. Not sa surprise that the athlete with robust body has a massive net worth of $14 million.
Another Professional BasketBall Player:- NBA Kevin Huerter Stats,Jersey, High School, Salary
At the start of a new contract in 2017, he signed a four-year deal with Portland Trail Blazers at a salary of $26,658,362 per year. The pro athelete - within the end of 2021- will have added a whopping sum of $106,633,449 to his net worth.
The 27-year-old expert still has years to pass before retiring from the professional scene. Expanding his contract, CJ agreed to a three-year extension to his earnings in July 2019.