Milo Greene's multi-instrumental singer Robbie Arnett grabbed the headlines in July 2019 after getting engaged to his long-time girlfriend and Avengers: Age of Ultron actress, Elizabeth Olsen.
The couple was very private about their relationship up until they were spotted walking together in New York City in March 2017. After dating for three years, the lovebirds finally decided to take their romance to the next level and got engaged in a low-key ceremony on 30 July 2019.
Engaged To Finacee
Robbie and fiancee Elizabeth - engaged to get married - will soon be ringing the wedding bells together.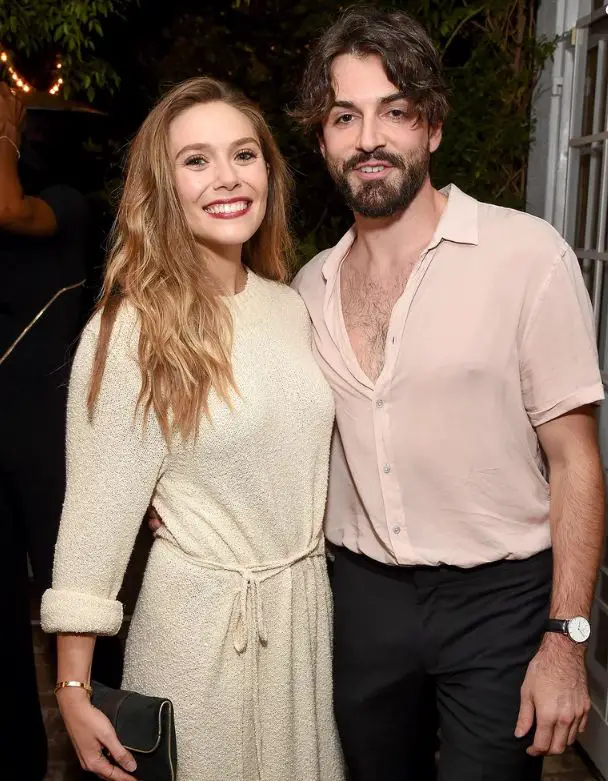 Robbie Arnett with fiancee Elizabeth Olsen on 31 July 2019. (Photo: People.com)
First appearing as lovers in September 2017 at the Gersh pre-Emmys party, the pair have been inseparable ever since. Previously, Elizabeth was engaged to Narcos actor Boyd Halbrook, but the two called off their engagement in 2014. Before her relationship with the Narcos actor, she was also rumored to be dating her acting partner Tom Hiddleston.
Future Sister-In-Law:- Is Ashley Olsen Married? Dating History Full Of Senior Dudes 'Boyfriends' - Literally!
But, three years down the line she met Robbie and everything changed for her. In an interview with Modern Living, the actress revealed her intentions of becoming a mother and renovating her house to start a new family. Even though the details of the engagement ceremony have not yet been made public, it is fair to assume that the couple had a wonderful time amidst close family and friends.
Short Bio: Age, Height
Robbie Arrnet was born on 3 March 1992 in the United States. He attended the University of California, Irvine and decided to pursue his dream in music by forming a band with his close college friends.
The 27-year-old stands above the height of 5 feet 6 inches and possesses long black hair and black eyes to match his looks perfectly.
The film fanatic vocalist eventually started the music band to create music for movies and TV shows. But, the depth of his lyrics bound the people's emotions so much that he was more inclined to releasing solo albums and performing in concerts rather than singing for films.    
Net Worth Info
Robbie Arnett is the lead vocalist in the Milo Greene - an indie-pop quartet - which formed in 2009. 
He gained massive success in 2012 with a chart-topping debut album named after the band. Soon the band released two EP's and a sophomore album called Control in 2015, which made their hold as musicians even stronger.
Also Know About His Brother In Law:- Trent Olsen: Is he still Dating his Model Girlfriend? Married or Is Gay?
Being a famous face in the music industry, some of his works have also featured in films like Fun Size and shows like Conan, Late Show with David Letterman. From his massive band success and personal vocals, Robbie has accumulated an enormous net worth for himself.
Now that his fiancee Elizabeth also contributes to the total with her vast $9 million net worth, the singer's fortune is inverse of a huge leap.