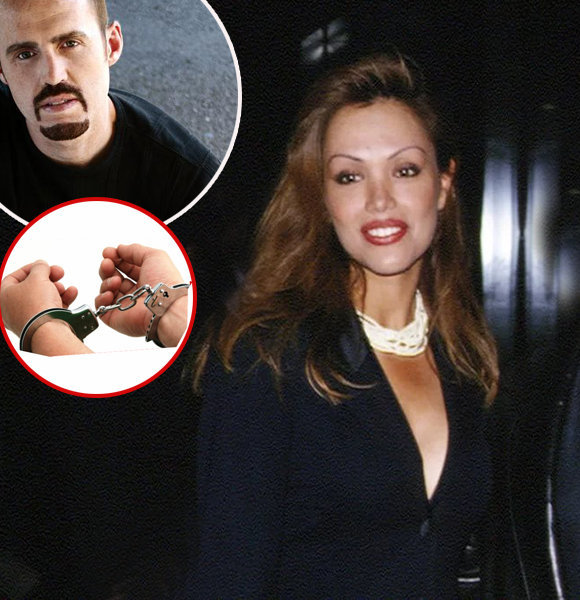 Quick Information
Date of Birth N/A
Nationality

American

Birth Place

N/A

Profession

Actress

Birth Name

Claudia Martha Haro

Parents

N/A

Daughter/s

Tiffany Pesci

Children/Kids

2

Relationship Status

N/A

Divorce/Split

Yes

Ex-Husband

Joe Pesci and Garrett Warren
Claudia Haro, a former American actress, ended up in jail. Shocker, isn't it? What happened, what was she accused of, was her husband also involved in this accusation, did she actually end up in jail? These are some of the most heard questions among her followings.  
Claudia Haro Ended Up In Jail?
Claudia Haro was accused of a murder attempt. To understand the situation more clearly, let's unravel the details one by one, "Garrett Warren," the victim, in this case, was home one night in May 2000 at his Westlake Village apartment. While he was there, the doorbell started ringing incessantly, and then he heard a man shouting if his silver Volvo was parked in the driveway. 
After six knocks, he opened the door and said:
 Yeah, this is my car. Did you hit it?
After opening the door, Warren was shot in the chest, neck, left hip, and also in the right eye when he crumbled down after the first three fires.
Hearing the gunshots, Warren's mother ran towards the door, and two shots were fired upon her as well. The bullets narrowly missed her.
Fortunately, Warren survived the horrible nightmare, but he sure had to fight for his life. 
Drug Case Led to Attempted Murderer  
During the investigation, Warren was asked about any suspected individual who wanted him dead. He then mentioned his ex-wife, Claudia Haro, but the police could not arrest her straight away as she was nowhere around the picture as a suspect in the attempted murder. She also conveniently provided the alibi of the night of the attempted murder.
After cross-questions, police looked for potential criminals, but to no avail; the case remained unsolved for a long time. 
Celeb In Legal Trouble:- YNW Melly [Rapper] Charged, Friends, Age, Killing
Two years after the attempted attack on Garrett in 2002, police unintentionally solved the case. This was possible when they busted a random drug case finding an envelope containing directions to Garrett's house, where he was shot, and his picture. 
The Man Behind the Attempt
Further investigation led the police to Haro; It was discovered that she had hired a hitman twice to attack and kill her ex-husband. The man was identified as Jorge Hernandez. Likewise, behind the mastermind were Haro herself and her brother Manuel Haro. 
Claudia's brother was the one who arranged the hitman, and after the first failed attempt, Haro wanted a second attack to be carried out, but it never happened as she got arrested in 2005.
With all the chaos happening around her, Haro's ex-husband was there to support her throughout all this. He hired a private investigator who advocated on all her charges. This raised questions about Joe Pesci being a part of the attempted murder case. However, he was free from any suspicion. 
During the court hearing, she pled no contest to attempting to murder her ex-husband, Garrett Warren. Claudia was sentenced to 12 years in jail. She completed her sentence and got out in August 2019. 
Married Life with Ex-Husband 
Claudia was married to her former husband Garrett Warren- a Hollywood stunt man- from 25th March 1998 to 2000. Garrett is a high-profile Hollywood stuntman.
His resume includes movies, namely X-Men: Apocalypse (2016), Logan (2017), and Alita: Battle Angel (2019). He has over 110 stunts credits. He won the Streamy Awards in the Best Choreography category for the movie Mortal Kombat (2011). 
The couple also had a daughter around December of the same year of their marriage.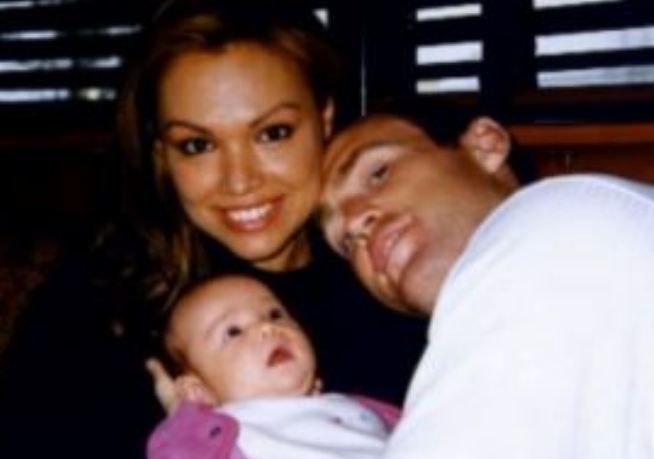 Claudia Haro with Ex-husband Garrett Warren & their daughter (source: marriedbiography.com)
Unfortunately, Warren's tight work schedule brought difficulties in their relationship. In 1999 the couple filed for divorce and began the custody battle of their daughter. A year later, Warren was granted the shared custody of their daughter, which was not pleasing for Haro, according to him. 
Talking about failed marriages, Claudia was married to her former husband Joe Pesci from 7th September 1988 to 1992 before she tied the knot with Garrett. 
Haro also shares a daughter named Tiffany Pesci with her ex-spouse Joe. 
Who Is Joe Pesci? 
Joe Pesci is an Oscar-winning Hollywood actor; he won the Best Actor in a Supporting Role for Goodfellas (1990). His filmography includes movies like Lethal Weapon 4 (1998), 8 Heads in a Duffel Bag (1997), and A Bronx Tale (1993). 
As it turns out, Pesci and his ex-wife Haro also starred in movies like Gone Fishin' (1997) and Casino (1994) together. 
In 1999, he announced his retirement from acting. He also appeared in minor parts in the movies: Good Shepherd (2006) and Love Ranch (2010). 
Finally, in 2019, he returned to acting with a full-fledged role in The Irishman. He was nominated for the Oscar's Best Performance by an Actor in a Supporting Role category. 
As of 2022, Haro is now out of jail, and not much of her personal life or professional life has come into the limelight. 
Stay with us for more updates!!