Cleopatra Bernard, XXXTentacion's mom is...allegedly dating rapper boyfriend named...not clear if she ever married her son's...boasts a net worth of...info available on her parents...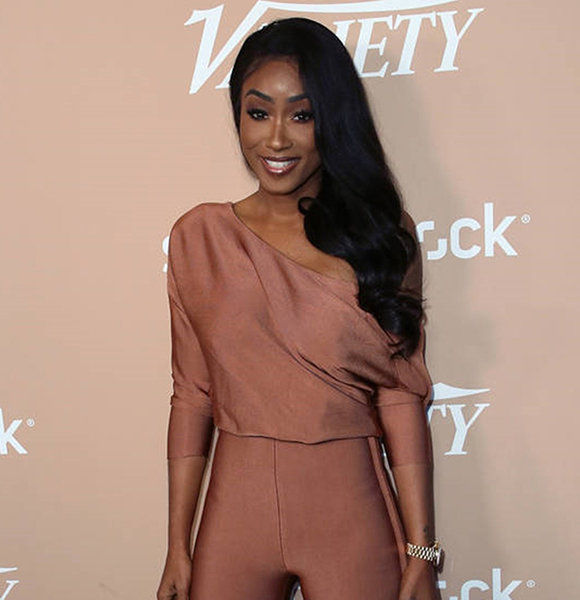 Cleopatra Bernard, the mother of XXXTentacion, loved her slain son regardless of his homophobic ideologies and history of alleged domestic violence. Even after the rapper's death, she continued her motherly duties.
Life After XXXTentacion
In June 2018, Cleopatra lost her pride and joy XXXTentacion, born Jahseh Dwayne Onfroy, in a robbery-gone-wrong altercation. Her son - age 20 at the time - got fatally shot outside a bike dealership in Broward County, Florida.
Within weeks of her son's death, Ariana Onfray - XXXTentacion's half-sister - came forth alleging Cleopatra of setting up the murder. Labeling it an inside job, Ariana cited money as Cleopatra's motive.
In December 2019, Cleopatra countered with a defamation lawsuit. She was seeking $15 thousand in damages for Ariana. A month earlier, she recieved backlash for buying a pricey house.
Son's Former Rap Partner:- Ski Mask the Slump God Wiki, Age, Married, Net Worth, Girlfriend
In his will - peened seven months before his murder - XXXTentacion had designated Cleopatra as his representative. The trust also named Look At Me Now rapper's brothers Corey Pack and Aiden Ker as beneficiaries. Ariana's name was notably absent. So, was Gekyume Onfroy, his son.
Gekyume Onfray, Cleopatra's grandson, was born seven months after his father's death in January 2019. May that year, a judge granted Jenesis Sanchez, XXXTentacion's baby mama, permission to use a DNA sample from the slain rapper to establish paternity of Gekyume. Cleopatra was against the ruling.
Placing differences aside, Cleopatra and Jenesis reunited for XXXTentacion's trial. Both provided statements against the Jocelyn Flores rapper's alleged killers Michael Boatwright, Dedrick Williams, Robert Allen, and Trayvon Newsome.
Married Or Dating?
While still alive, XXXTentaction shared a precarious relationship with Cleopatra. Despite getting kicked out of the house, he never held resentment against his mother.
Daunted with the task of taking on roles of both father and mother, Cleopatra - on the other hand - embraced her son's goods and bads.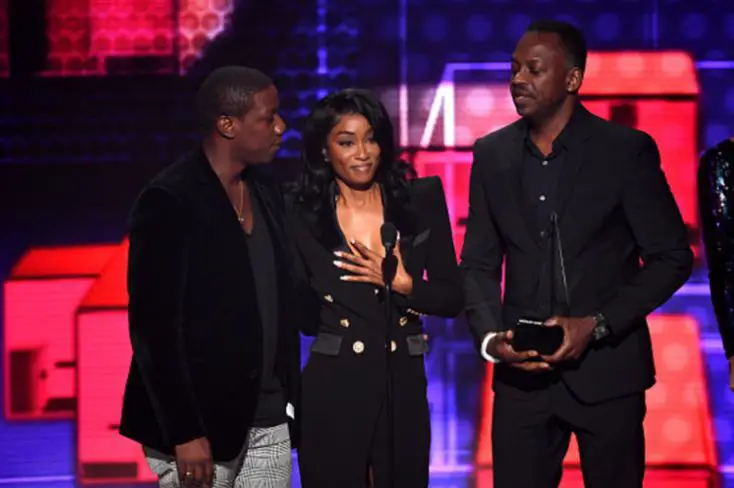 Cleopatra Bernard accepts an American Music Award on her late son's behalf in October 2018 (Photo:- wpgcradio.com)
Throughout XXXTentacion's life, his father - reportedly incarcerated - remained an absent figure. It's unclear whether Cleopatra and the late rapper's dad were ever a married couple.
June 2019 marked one year since her son's passing. By then, she should no longer want to grieve and put herself back on the dating pool. Who knows that Cleopatra's next boyfriend might turn out to be husband material.
Lil Uzi Vert, XXXTentacion's friend, remains close to her. Despite the age gap, fans continue to ship the alleged romance between Cleopatra and the "XO Tour Life" hitmaker.
Age, Parents & Net Worth
Born in 1980, 39-year-old Cleopatra celebrates her birthday on 15th of February every calendar year. She holds American nationality. Her parents and family info, however, is not public knowledge.
Discover:- Sandi Graham Bio, Age, Height, Husband, Boyfriend
In terms of net worth, Cleopatra of an average height inherited a portion of her late son's $5 million fortune. By default, she should also own a part of XXXTentacion's royalties and publishing.