Sandi Graham is the mother of the world-famous rapper, Drake...was born on 28th January 1960 to parents...and lived in Canada while her ex-husband - drummer for Rock'n' roll star Jerry Lee Lewis...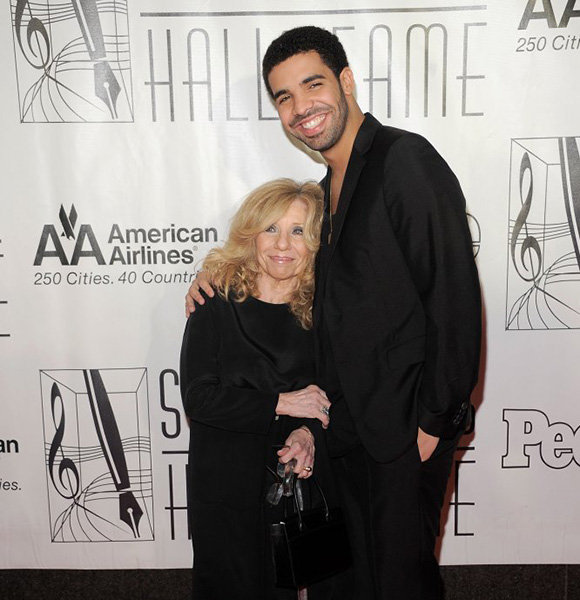 Sandi Graham is the mother of the world-famous rapper, Drake.
Before her son shot to worldwide fame, she was a teacher and a florist, who provided for her kid as a single mother.
The mom-son duo are very close. Well, the Hotline Bling hitmaker wrote the song, You & The six from the album If You're Reading This It's Too Late about Sandi. Similarly, he featured her in 2017 album, More Life's song Can't Have Everything.
Sandi Graham Bio
Sandi was born on 28th January 1960 to parents Reuben and Evelyn Sher. The 59-years-old is a white woman of Jewish ethnicity.
Her family owned a factory. Besides her parents, she also had a brother, who passed away in 2011. Less than a year and half of Sandi's siblings' death, her mother died on 22nd November 2012.
Famous Music Star's Son:- Kingston Rossdale Bio, Family, Facts
Going back to the memory lane, Drake's mother met her future husband, Dennis Graham in a bar. There, he was asking for a cigarette when Sandi offered him one and the pair hit it off.
The couple got married and welcomed their son Drake, real name Aubrey Drake Graham on 24th October 1986. Even after the joy of becoming parents, Sandi and her husband's relationship hit rock bottom. Thus, In My Feelings' hitmaker's parents got divorced when he was five years of age.
After the divorce, Sandi lived in Canada while her ex-husband - drummer for Rock'n' roll star Jerry Lee Lewis - moved to Memphis, USA. While Drake is her only child, Dennis has other children, two daughters with different mothers.
Famous Son
Sandi's child, Drake, needs no introduction. The multiple-Grammy winner is a force to reckon with in the rap industry.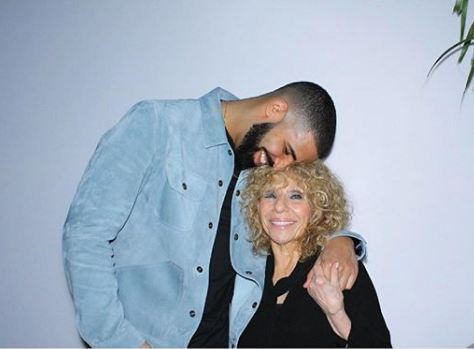 Sandi Graham and her son Drake embrace on the occasion of her birthday on 28th January 2019 ( Photo: Drake's Instagram)
Besides, his glorious career, the Degrassi actor has given personal joy to his mother. Well, Sandi is the grandmother of Adonis Mahbed Graham - Drake's son with French artist and former adult-film star, Sophie Brussaux.
Read More About Sandi's Son:- Aubrey Drake Graham: His Extensive List of Girlfriend and Dating Affairs So Far
The baby was born in 2017, but there were only speculations about his father being the One Dance singer. However, Drake confirmed that the baby was his via his Scorpion album in 2018.
Taking about the Nonstop singer's education, he dropped out of school when his career took off as an actor via Degrassi, but he regretted not completing his education. The reason behind the regret was Drake comes from an educated family background as his mother was a teacher all her life.
Drake's Net Worth
Sandi is one lucky mother as his son's net worth is $150 million. His income comes from sales of his highly successful five studio albums till now. Well, he has sold 100 million singles and 20 million albums worldwide.
The rapper reportedly makes a whopping $1 million per concert. Add to that; Drake has endorsement deals with significant brands, namely Apple, Sprite, and Nike.