former American footballer...linebacker...father and brother also footballer...played in the 2012-2013 season...married on the 11th of July 2018...long time girlfriend...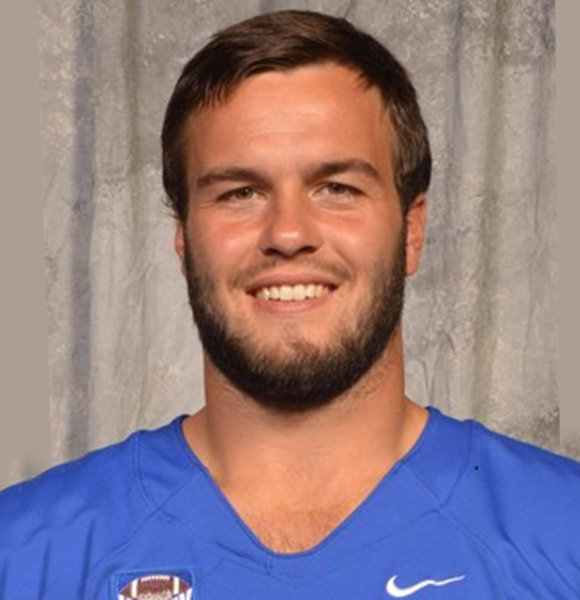 Standing with a height of 6 feet 3 inches (1.9m) and a weight of 108 Kg, Connor Underwood is a perfect linebacker personified. He previously played as a linebacker for Indiana State Sycamores.
Scroll down below to find out his background, parents, wife, and more!
Connor Underwood's Bio
Connor Underwood, age 26, was born in the city of Indianapolis, the United States in 1993. The footballer celebrates his birthday on the 17th of July every year.
His parents, Donna and Scott Underwood - who are both from Illinois - met back in their high school days. However, his parents are no longer together. They separated sometime in the past and moved on. Connor's father is now in a relationship with a woman named Leigh.
Know More On His Brother:- Colton Underwood's Secret Dating with his Girlfriend Aly Raisman has been Finally Revealed!
As for siblings, Connor has an older brother named Colton Underwood. Colton was born on the 26th of January 1992.
Interestingly, both the brothers have the same field of interest; they both play football. Colton has played for San Diego Chargers, Oakland Raiders, and Philadelphia Eagles.
The similar interest of the Underwood brothers came from their father - Scott played for the Illinois State Redbirds. He now works as a head football coach and a State Farm agent.
Details On Wedding & Wife
The footballer has been blessed with a wonderful relationship. He is married to Jennica Hipes.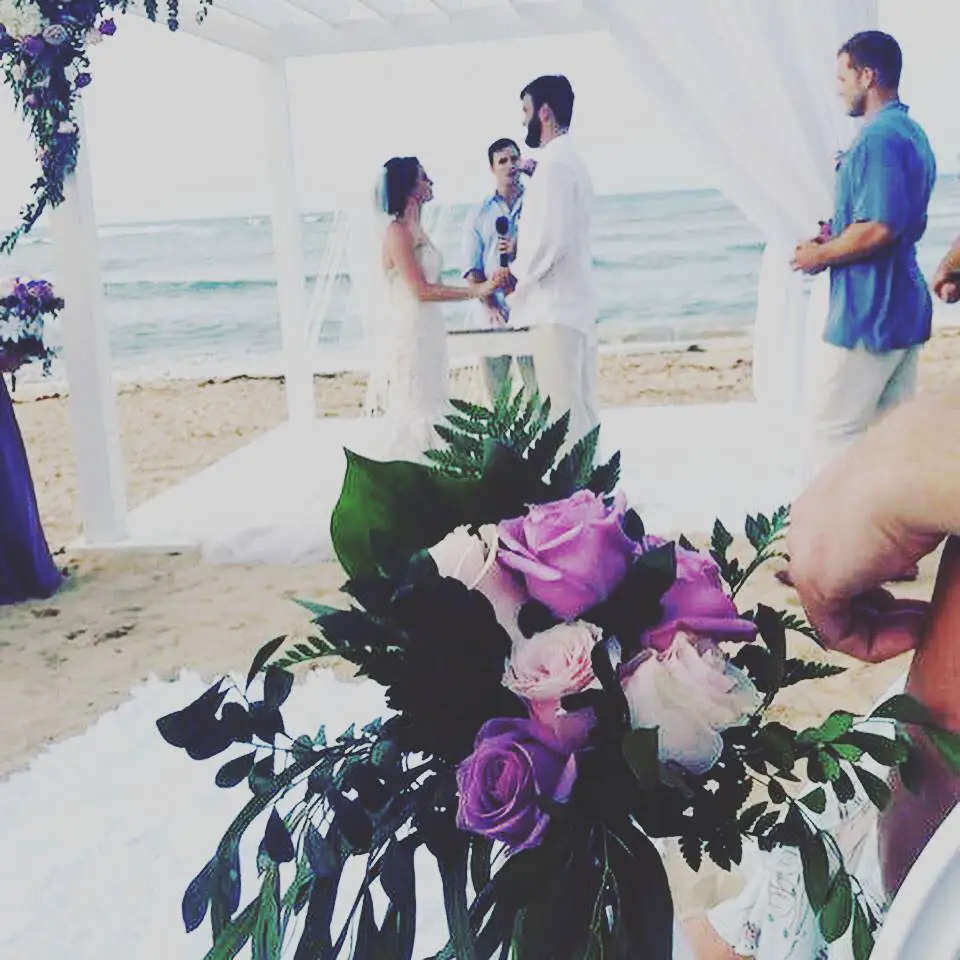 Connor Underwood and Jennica Hipes at their wedding on the 11th of July 2018 (Photo: Scott Underwood's Facebook)
Exact details of when and where the pair met each other are unknown. However, their relationship has been tracked all the way back to 2012. On 21 October 2012, Connor shared a picture of himself and his girlfriend and revealed that they had been together for a long time.
Post dating, Connor and Jennica rang the wedding bells on the 11th of July 2018. The wedding took place at the Dreams Punta Cana Resort & Spa in the Dominican Republic in the presence of friends and family.
Even after a year of being hitched, the pair have not let the spark between them die. On 12 of April 2019, Connor and Colton alongside their partners took a family trip to the Snowmass Village, Colorado.
Career: Salary & Net Worth 2019
At the age of 26, Connor has the same level of success as his personal life in his professional front. The former American footballer played the 2012-13 season for the Indiana State Sycamores as a linebacker.
Another American Football Linebacker:- Dallas Cowboys Linebacker Jaylon Smith Latest News On Injury & Contracts
During his time with the Sycamores, Connor wore the number 55 Jersey and recorded two tackles.
While the exact sum Connor was paid for his time is confined, he surely did not get less than the $ 1.8 Million average. Also, his net worth remains a mystery, but it would not be wrong to assume that it is close to his brother's, $1 Million.