Entertainment
Contessa Metcalfe Bio, Net Worth, Husband, Children
Dr. Contessa Metcalfe can only be described as...focuses on helping people through occupational medicine... Dr. Contessa Metcalfe celebrates her birthday on...she is not associated only with medicine...She is wedded to...chances of getting breast cancer...She reportedly brings home a sum of...her net worth is...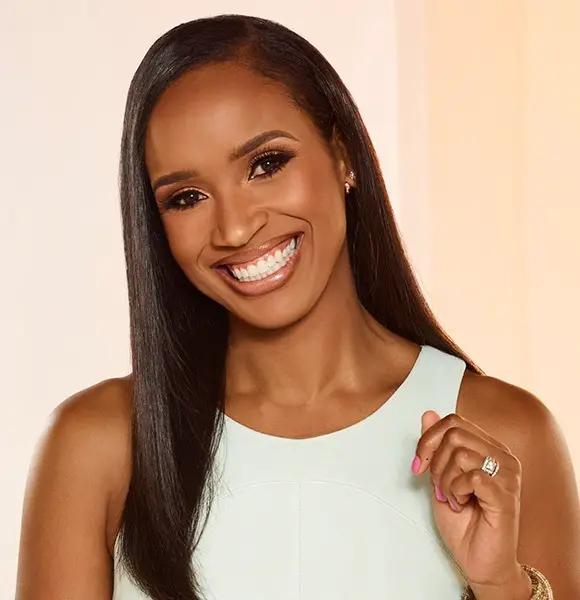 Dr. Contessa Metcalfe is a woman of multiple talents. Along with being a medical doctor, she is also an ex-Navy and a reality TV star.
While she was studying to become a doctor, she wanted to do more and thus decided to join the Navy. While serving as a flight surgeon, she learned how to fly planes.
Now, the ex-military focuses on helping people through occupational medicine while being a reality TV star in Married To Medicine since 2017.
Bio & Education
The Kansas City, Missouri native celebrates her birthday on 4 June. She has two siblings; sister Mishon Douglas and brother Gerald Gray II, who is a lawyer.
When Contessa was young, she was very active and got involved in any activity she could find. While in high school, she did cheerleading and was also crowned the high school homecoming queen.
She attended Xavier University for her undergraduate degree and later went to St. Louis University for medical school.
Very little is known about Dr. Contessa's parents, but she has often mentioned about them in the reality show. Sadly, Contessa lost her mother due to cancer. Further, her father was diagnosed with prostate cancer in 2018, and she has been taking care of him ever since.
From Our Vault:- Sian Williams Went Through Double Mastectomy: Support From Her Husband and Children. Married Life?
In fear of suffering from her family disease cancer, she decided to undergo a mastectomy to reduce her chances of getting breast cancer. The 43-year-old reality star had abnormal mammograms for at least ten years. Thus, she was scared she might not be able to be there for her family if cancer struck her as well.
Good for Contessa and her fans that the surgery went well, and chances of her contracting cancer became relatively less.
Husband and Family
It is no secret to the fans of Married To Medicine that it's cast member Dr. Contessa Metcalfe is married. Her husband is Dr. Walter Scott Metcalfe. The lovely duo met at a medical conference and became involved in a long-distance relationship.
Shockingly, they did not even live together until after their wedding in 2005. Now, the husband and wife share three beautiful children- Lauren Metcalfe, Landon Metcalfe, and Laila Metcalfe.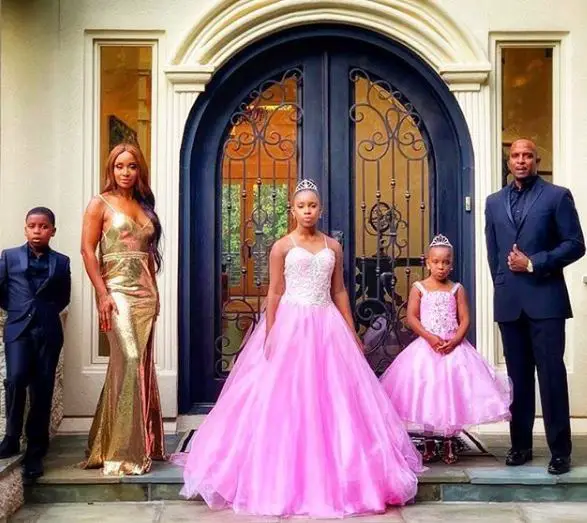 Dr. Contessa Metcalfe and husband Dr. Walter Scott Metcalfe with their children (Photo: Dr. Contessa Metcalfe's Instagram)
Contessa and her husband continue to share a beautiful life with their little ones, to date.
Career & Net Worth
With an ambition to do more, Contessa enrolled in the Navy as a flight surgeon resident at the National Naval Medical Center. Having an adventurous personality, she took a step to travel the world.
Along with her adventurous side, she has a philanthropic side. Well, the reality star has managed to give back to society. Contessa strives on occupational and preventive medicine and also owns a medical concierge called Acute Face MD, providing her patients with VIP service.
Along with medicine, she is involved in other endeavors. She owns a restaurant in Atlanta and is a real estate entrepreneur. 
Another Celeb From Married To Medicine:- Simone Whitmore Remains Married With Husband, Divorce Isn't Final - Yet!
Dr. Metcalfe is already reaching the height of her career as such a successful woman. She reportedly brings home a sum of more than $200K per year. With such a lofty salary, her net worth is believed to be about $3.5 million.