Cory Joseph is a Canadian basketball player playing for the...is in a relationship with actress and model Damaris...is not yet married...Damaris is not his wife...has been his girlfriend since January of...the player is 28 years old...raised up in a family of athletes...earns a huge salary at his current team...and also has a net worth of...his height and weight figures are...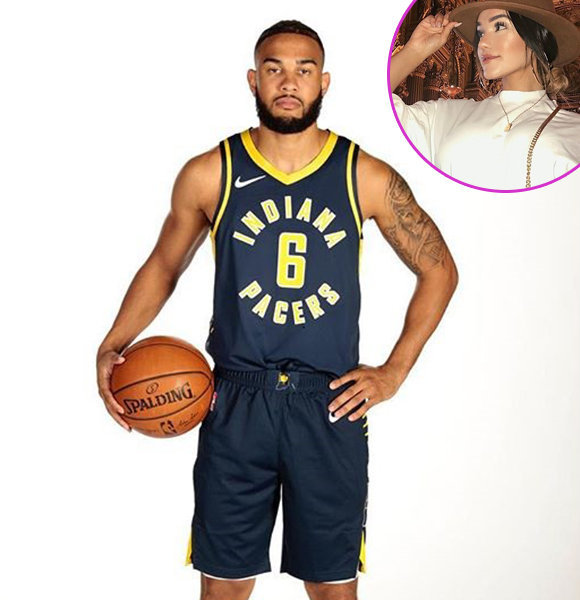 Canadian player Cory Joseph is an NBA veteran, who has been playing in the NBA since first joining the San Antonio Spurs in 2011. He has since gone on to play for a few other teams, such as the Toronto Raptors and Indiana Pacers.
Along with the progression of his basketball career, Cory has also enjoyed a good dating life. He is involved with a gorgeous model and living a happy life with her.
So, who is Cory's girlfriend?
Cory: Dating Life
The woman in question goes by the name of Damaris Lopez. Cory and Damaris have been together since January 2019. 
The pair isn't afraid of expressing their love for each other on their social media sites. They are seen going out together frequently, and also celebrate special occasions such as birthdays together.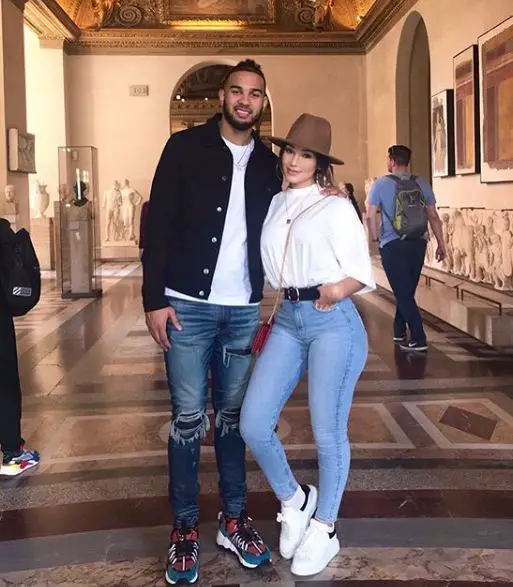 Cory Joseph with girlfriend Damaris Lopez in Paris on May 2019 (Photo: Damaris Lopez's Instagram)
However, despite their closeness, the couple is not married yet. Cory might have plans to make Damaris his wife, but these are just speculations. 
Who Is Damaris Lopez?
Damaris Lopez is a Dominican-American model and actress. She has been a part of various high-value productions such as Drake's Hotline Bling and 2 Chainz' I'm different.
Damaris, born on 10th August 1993, is active in the modeling and acting business since she was 15 years old. An independent woman, she has been working full-time since she was 18, is providing for her family until today.
Her mother, Damaris Maldonado, raised Damaris after her father passed away when she was just eight years old in 2001. She and her sister, Eliza, were raised in Lawrence, Massachusetts.
Cory's Family And College
Cory was born to parents David and Connie Joseph. His love and talent for basketball seem like a hereditary gain as his father and mother both have played, coached, and refereed basketball games.
Cory is the youngest of four children of his family. He has two older sisters, Chantal and Danielle, and an older brother named Devoe. The siblings, especially his brother, was his basketball buddy growing up, and they played in all seasons, all around the year.
The NBA star began his basketball journey at Pickering High School, where he excelled at all sports, especially basketball. But, at age 17, he moved to Findlay Prep in Las Vegas, Nevada, for his final two years of high school.
Another Canadian Basketball Player:- Ignas Brazdeikis Girlfriend, Family, College
Following his high school graduation and stellar basketball career at Findlay, he went to the University of Texas for college. But, being as talented as he is, he only had to play for one season with the Texas Longhorns. He appeared them for the 2010-2011 season before declaring for the 2011 NBA Draft.
San Antonio Spurs, in the draft, selected the point guard. Since his selection, Cory has appeared for Toronto Raptors and Indiana Pacers. He now plays for the Sacramento Kings for the 2019-20 season and is bound by a contract with them till 2022.
Age, Net Worth, And Interesting Facts
Born on 20th August 1991, Cory (full name - Cory Ephram Joseph), is a Canadian. He was born and raised in a suburb of Toronto, Canada. He has had a decent career in the NBA, playing the game which he has loved since his young days.
Gathering an experience of eight years at the NBA, Cory has also accumulated a decent net worth to show for himself. He boasts a net worth of approximately $3 million.
Also Read About:- Kelly Olynyk Married, Wife, Girlfriend, Family
As for his salary, Cory signed a three year/ $37,200,000 contract with the Sacramento Kings, which amounts to $12,400,000 per year.
Similarly, Cory has a height of 6 feet 3 inches (1.9 meters) and weighs around 90 kgs.