Canadian basketball players Ignas Brazdeikis...debut with the...played college basketball for...rising curiosity regarding his possible girlfriend...the identity of his lady remains a total mystery...was born in...a real family guy...also has basketball roots in his family...the height of...has got all eyes on him right now...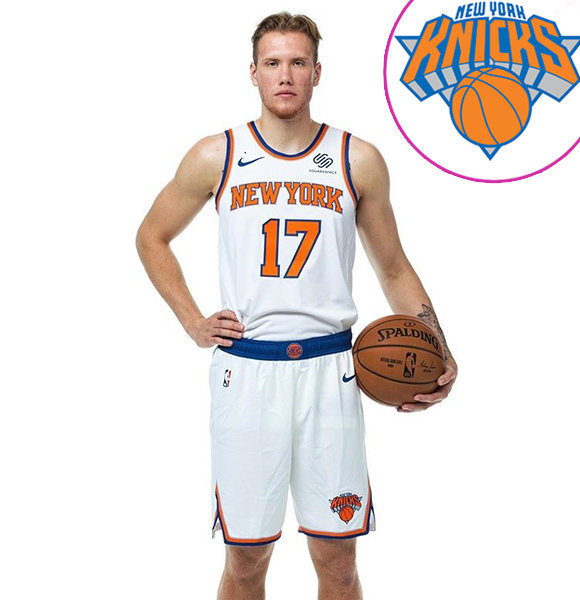 In the realms of basketball, there is no big honor than playing in the prestigious NBA. Twenty years old Canadian basketball players Ignas Brazdeikis got that honor in 2019, following his debut with the New York Knicks.
Before his entry into NBA, he played college basketball for the Michigan Wolverines. Further, he also played for the Canadian national team at junior levels.
Who Is Ignas Brazdeikis' Girlfriend?
With Ignas' sudden entry in the NBA, there is a rising curiosity regarding his possible girlfriend and dating affairs. Well, the young athlete has maintained a sort of partial secrecy regarding his love life.
You May Be Interested:- Julio Jones Girlfriend, Wife, Married
Although the young player has not introduced his girlfriend to the world yet, he has mentioned "her." When he was playing for Michigan Wolverines in March 2019, during a match with Maryland Terpains the crowd chanted "you are ugly" chant to the player, and as a reply, the player cleverly tweeted,
My girls the baddest tho so I stay winning good road dub
From that tweet, he was referring to his fans as his lover. As per his real dating life, Ignas is yet to open about dating someone. 
Ignas Brazdeikis' Parents/ Family Info
Ignus was born in Kaunas, Lithuania, but his parents moved to the United States for a better life when he was just two years old. After moving around several times, his family finally settled in Oakville, Canada.
His father, Sigitas Brazdeikis, who works in the construction, practiced mixed martial arts. Since a very young age, Ignas trained with his father. The athlete calls his father his biggest supporter and the reason behind his success in the sport.
Apart from his parents, Ignus also has a sister- Emma Brazdeikis, and a younger brother- Augustus Brazdeikis.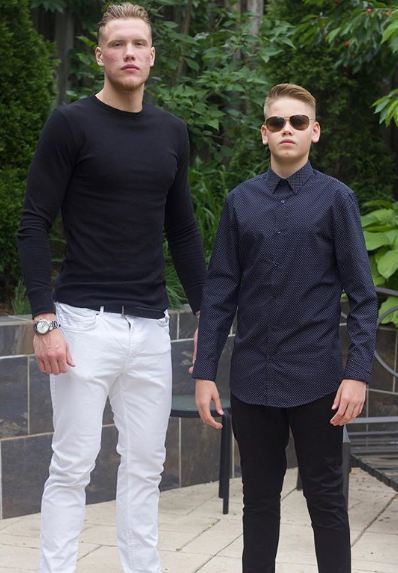 Ignus Brazdeikis with his younger brother Augustus Brazdeikis in December 2018 (Photo: Ignus Brazdeikis's Instagram)
Ignas is a real family guy, who quotes, 
I love (my family) to death. They're my motivation. They're my everything.
Further, Ignas also has basketball roots in his family. His second aunt, Lina Brazdeikyte, played for Lithuania's national team. Ignas, too, hopes to play for the national team of his birth country, Lithuania, someday.
Age, Height, College
Born on 8th January 1999, Ignas Brazdeikis is a rising star in NBA.
Standing at the height of 6 feet 6 inches (1.98 m) with a complimenting weight of 100 kgs ( 221 lbs), the rookie player has got all eyes on him right now. Further, the young player also has an advantage with him; being a right-handed athlete, he shoots with his left hand.
Another Rising NBA Star:- Mohamed Bamba Stats, Salary, Career, Parents
As for his college career, Ignas played for the University of Michigan. His stats in college were quite impressive, which ultimately paved his career to the NBA.