Entertainment
Craig Ferguson Net Worth: How Rich Is Television Host?
Craig Ferguson is a famous TV show host best known for running The Late Late Show With Craig Ferguson. He hosted the late-night talk show from 2005 to 2014, when James Corden took over. Throughout that period, he hosted a total of 2,024 episodes.
He is also an accomplished writer, actor, and voice artist. He was nominated for Best Spoken Word Album on the 2011 Grammy for his book, American on Purpose (2009). Craig also gave his voice to Gobber in How to Train Your Dragon (2010) and Lord Macintosh in Brave (2012).
The Hustler
Craig will be hosting a new mystery-based game show called The Hustler. ABC handed a series order in October of 2019, but the show's airdate has not yet been announced as of February 2020.
Jeopardy's Biggest Winner:- Jeopardy's Ken Jennings Net Worth, Married, What Is He Doing Now?
The show will revolve around five contestants, one of whom will be given the role of 'Hustler.' S/he will have the answer to all the questions before the camera starts rolling. The Hustler will have to keep his identity a secret while the rest have to identify his/her. All of them will answer the questions together. With each correct answer, the combined prize pool will increase.
It is the Hustler's Job to get as much as possible without giving away his identity. If the other contestants identify the Hustler, they will share the prize pot. If they fail to recognize the Hustler, he takes away the entire prize pool.
Craig Ferguson's Age & Family
Craig was born to parents, Robert and Janet Ferguson, on 17 May 1962 in Glasgow, Scotland. He has three siblings, Lynn Ferguson, Scott Ferguson, and Janice Ferguson.
Wife & Kids
The TV show host's first marriage was with Anne Hogarth. They tied the knot on 20 October 1983 but split after just three years in 1986.
After his first failed marriage, he found love once again with actress Sascha Ferguson. They married on 18 July 1998 and had a son, Milo Hamish Ferguson, in 2001. Sadly, their relationship seemed to have run its course, and they went their separate ways in 2004. 
Craig married once again, this time to Megan Wallace Cunningham. They exchanged wedding vows on 21 December 2008 and are still together. The couple also has a son, Liam James Ferguson, who was born on 31 January 2011.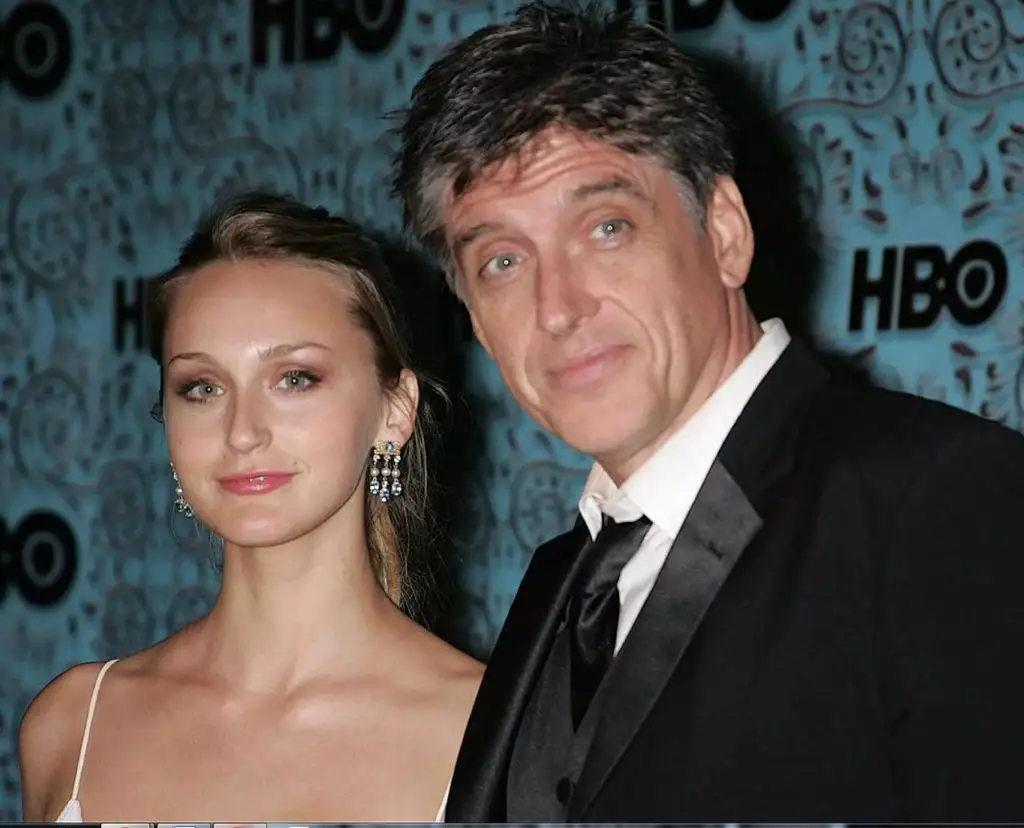 Craig Ferguson with wife Megan Wallace Cunningham (Photo: thehollywoodgossip.com) 
He lives in Scotland with his wife and son.
Salary & Earnings
Craig has an annual salary of $8.5 million. He earns the amount through his stand-ups and specials. He also does acting on the side and does voice acting for animated films and series.
Another Voice Actress:- Barbara Dunkelman Married Status Now, Dating, Net Worth, Parents
The sales of his books also contribute a hefty amount to his earnings. His books Riding the Elephant, American on Purpose, and Between the Bridge and the River sell for $14.99, $15.42, and $8.79 on Amazon.
Net Worth
According to celebritynetworth.com, Craig Ferguson has a net worth of $30 million.